Lerah Charmaine Kelly, 50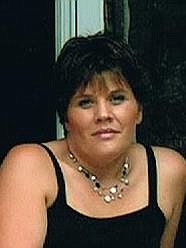 |
September 7, 2021 7:00 AM
On Sept. 2, 2021, Lerah Charmaine Kelly, 50, suffered a heart attack that made her an angel and took her home to heaven. Lerah was born Jan. 19, 1971, to Daniel Kelly and Lerah Parker.

She was raised in Libby and the Yaak. She worked as an insurance agent, serving Lincoln County. Lerah moved to North Carolina and worked as a stylist, cutting military hair with her sister, Tina. Prior to her death, she accomplished her goals of buying a home in Texas with her son, Daniel, selling insurance once again and being a mom to her two-legged babies, Katie and Daniel (Parker), and her four legged babies, Rusty and Peaches.

Lerah will always be remembered as a kind and loving person, willing to give you anything she had to make your life better, even if it was the shirt off her own back. We will always remember the words our mother told us: "Be good, be safe, be you."

She is survived by her dad, Daniel Kelly; mother, Lerah Parker; daughter, Katie Castleton; and son, Daniel Castleton.

Join us in celebrating Lerah's life at 4 p.m., Sept. 7 at the Libby Christian Church with refreshments to follow.

Arrangements are under the care of Schnackenberg Funeral Home in Libby. Online condolences and memories may be shared by visiting www.schnackenbergfh.com.
---