Ronald Roy Higgins, 74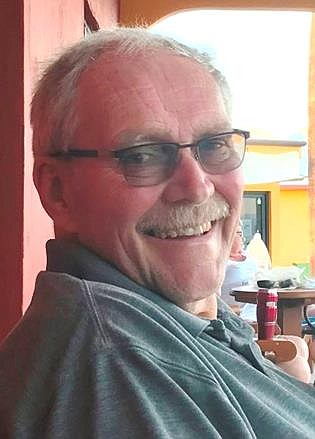 |
September 3, 2021 7:00 AM
Ronald Roy Higgins, 74, of Troy passed away Aug. 28 at Cabinet Peaks Medical Center in Libby. He was born in Kalispell to Roy and Marjorie Beck Higgins on July 1, 1947.

He went to school at Ferndale Elementary and Bigfork High schools. He attended Northern Montana College, earning a Bachelor of Science in secondary teacher education with an industrial arts major in 1969 and went on to earn a master's degree. Unknown to most, Ron joined the Montana Army National Guard and trained with 2nd Squadron, 163rd Armor Cavalry Regiment. He was sent to Fort Jackson, Miss., for basic and officer training. During his physical he was told that he had arthritis in his foot and was unable to serve in the military. He was honorably discharged May 15, 1973.

Ron met the love of his life, Bobbi Sanvik, while in college and they were married in 1968 in Rudyard. They moved to West Yellowstone, where he took a teaching job. Their daughter, Heidi, was born in 1969 while they lived there. In 1973 they relocated to Troy when Ron began teaching industrial arts at the Troy School District. Son Jeremy was born in 1974. After 14 years of marriage, they were divorced in 1982.
Ron met the second love of his life, Patti Haaland, and they were married in 1986. He became dad to Shannen and Kristen, helping to raise them.
Passing on his love and knowledge of construction, whether it was building or welding, was his passion. He spent many years traveling with his students supporting the Vocational Industrial Clubs of America.
After 17 years of marriage, Ron and Patti were divorced in 2003.
When Ron wasn't teaching, you could find him working on various building projects around the Troy area. He always had a side job in construction. Ron retired from teaching in 1994 after 25 years. He briefly worked for the Forest Service then decided to run for the Lincoln County superintendent of schools position. He became the county superintendent in 1998 and remained in that position until 2014.
When he went to work for the county he met the final love of his life, Nancy Trotter Sutton. They were married in 2009 and Ron once again became a second dad to Benjamin and Aaron.
As if he didn't already have plenty to do, Ron received his Emergency Trauma Certificate in 1974 and volunteered with the Troy Ambulance. His mother always proudly stated that he helped get the first ambulance in Troy. He also became the building inspector for Troy in 1999 and the building inspector for Libby in 2005.

He was the world's greatest volunteer. He spent many years delivering food commodities for those in need. He served as the administrator for the Community Development Block Grant grant for the building of the Kootenai Senior Citizens Center and the HOME Investments Partnership Program grant that funded construction of the apartments at the center.

Ron is preceded in death by his parents, Roy Higgins in 2002 and Marjorie Higgins in 2006.

He is survived by his wife, Nancy Trotter Higgins; children, Heidi Williams (Wayne), Jeremy Higgins (Kate), Shannen Rohrich, Kristen Hutchison (Tony), Benjamin Sutton (Erin) and Aaron Sutton (Victoria); grandchildren, Kaylee Williams, Joseph Williams, Sienna Higgins, Hailey Higgins, James Higgins, Jordan Rohrich, Brady Thompson, Sami Rohrich, Courtney Robinson, Annissa Sanford, Gabriel Sutton and Stella Sutton. Arrangements are by Schnackenberg Funeral Home. Memorials may be made to the Kootenai Senior Citizens, Inc., P.O. Box 74, Troy, MT 59935. Online condolences and memories may be shared at www.schnackenbergfh.com.
---