Loggers face Billings Central in first round of playoffs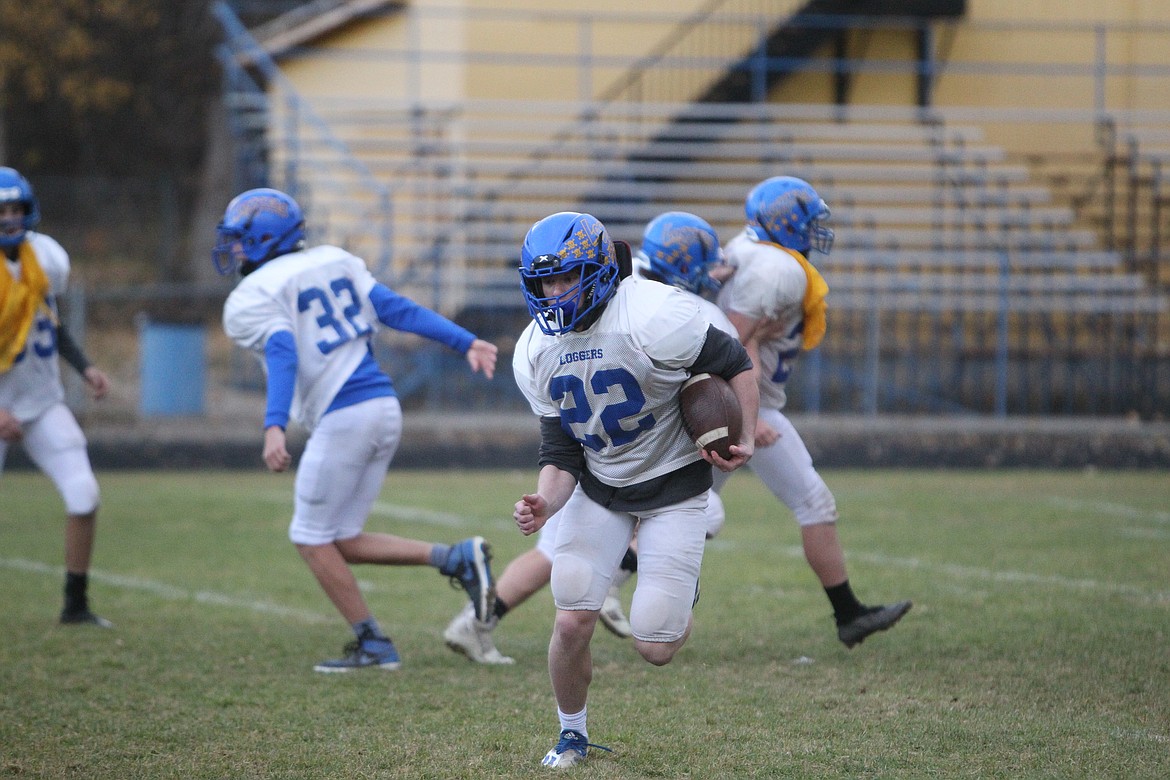 Logger running back Ryan Collins carries the ball during an Oct. 26 practice. Libby will face Billings Central in the first game of the Class A playoffs on Oct. 30. (Will Langhorne/The Western News)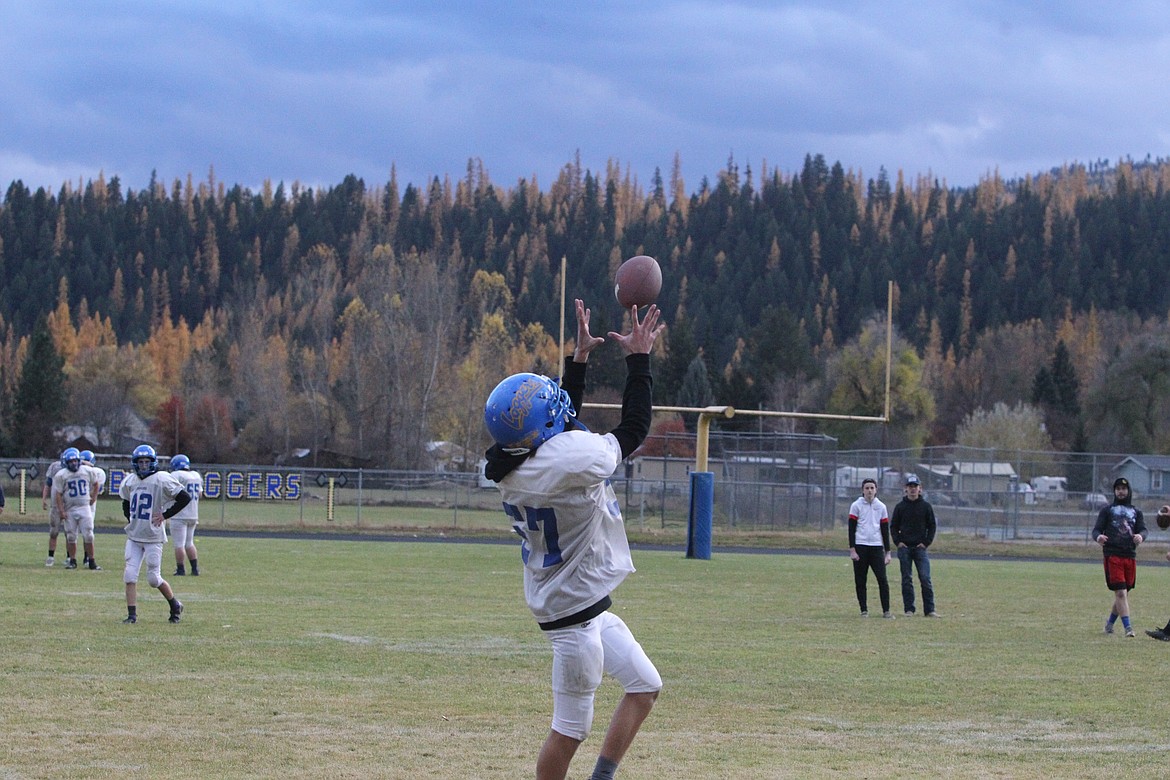 The Loggers work on their passing game headed to the playoffs. (Will Langhorne/The Western News)
Heading into their Oct. 30 playoff game against Billings, the Loggers had focused on improving their passing game. (Will Langhorne/The Western News)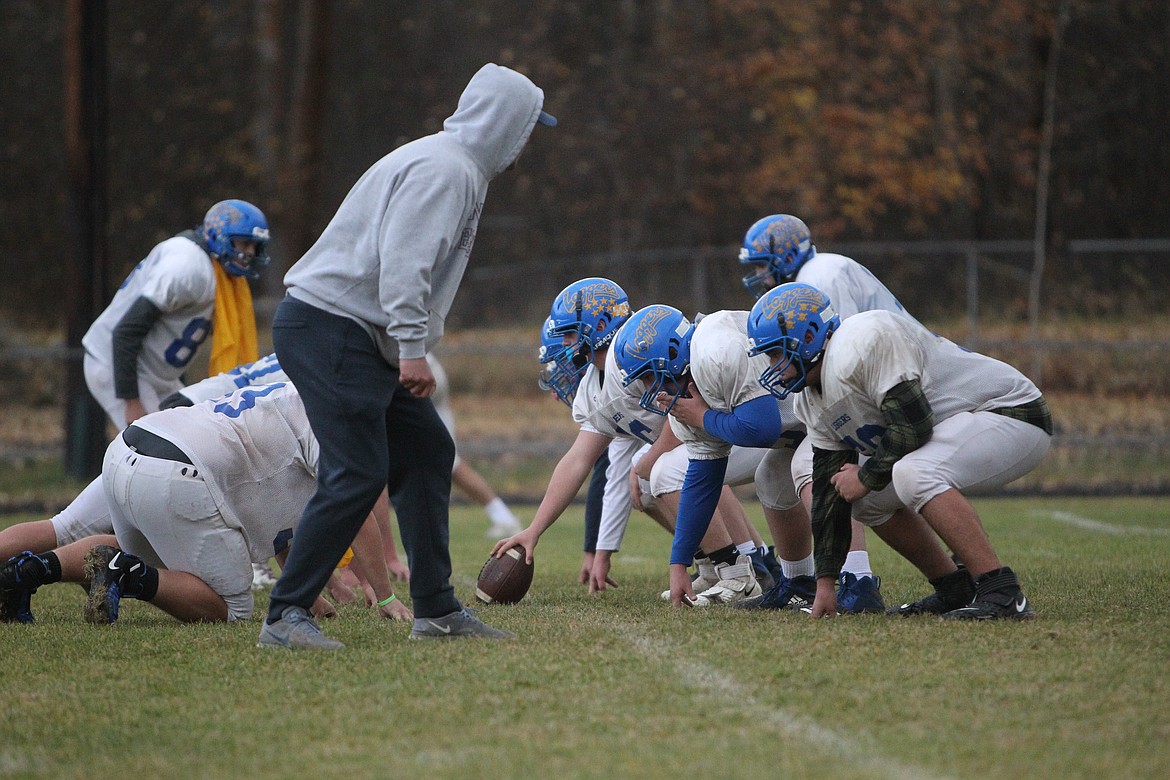 The Loggers run a play during practice on Oct. 26. (Will Langhorne/The Western News)
Previous
Next
by
WILL LANGHORNE
The Western News
|
October 29, 2021 7:00 AM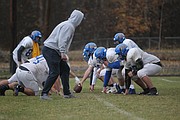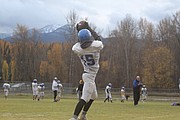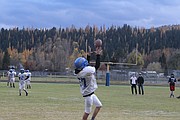 Fresh off a shutout against Corvallis, the Loggers are headed to the state Class A playoffs with high hopes.
After keeping the Blue Devils out of the end zone all night on Oct. 22, Libby's defense will take to the field against Billing Central firing on all cylinders. The Loggers' offense will face off against the Rams led by green, but promising quarterback Trevor Collins.
Building on their passing game remained a focus for the Loggers in the week leading up to Saturday's game against Billings Central.
"We've struggled to catch the ball all year long," said Coach Neil Fuller during an Oct. 27 practice. "We just got to be able to throw the ball some and we got to be able to hang on to it."
The Logger offense was further hampered last week by the loss of senior quarterback Ryder Davis to a leg injury early in the Corvallis game. Having led the Libby squad throughout the season, Davis developed an arm that was key to the Logger air game.
But Trevor Collins, who replaced Davis in the first half against the Blue Devils, proved himself a capable replacement.
"He did a really nice job against Corvallis and competed well," Fuller said of the junior.
Fuller hoped to build off of a couple incomplete passes Trevor Collins lobbed against Corvallis that nearly netted touchdowns for the Loggers.
While losing Davis, the Loggers will regain running back Jace DeShazer. After recovering from an ankle injury, DeShazer helped bolster Libby's ground game with fellow running backs Ryan Collins and Cy Stevenson.
With a 6-2 record in the eastern Class A conference, the Rams present a formidable opponent for the Loggers. To secure a win, the Loggers likely will have to hamstring the Rams' ground game. While Billings Central can move the ball through the air, Fuller said running backs and speedy perimeter players form the backbone of the eastern Montana team's offense.
After reviewing film of the Rams, Ryan Collins said he and his teammates would work on picking up keys they had noticed. Stevenson said reading run plays would be an important part of taking down Billings Central.

"Hopefully we'll stop their run game," said Ryan Collins. "It should be a physical game for us."
If the Loggers win against Billings Central, they'll face off against Polson in the second round of the playoffs.
---