Troy amends election plans after past ballot monitoring procedures prove troublesome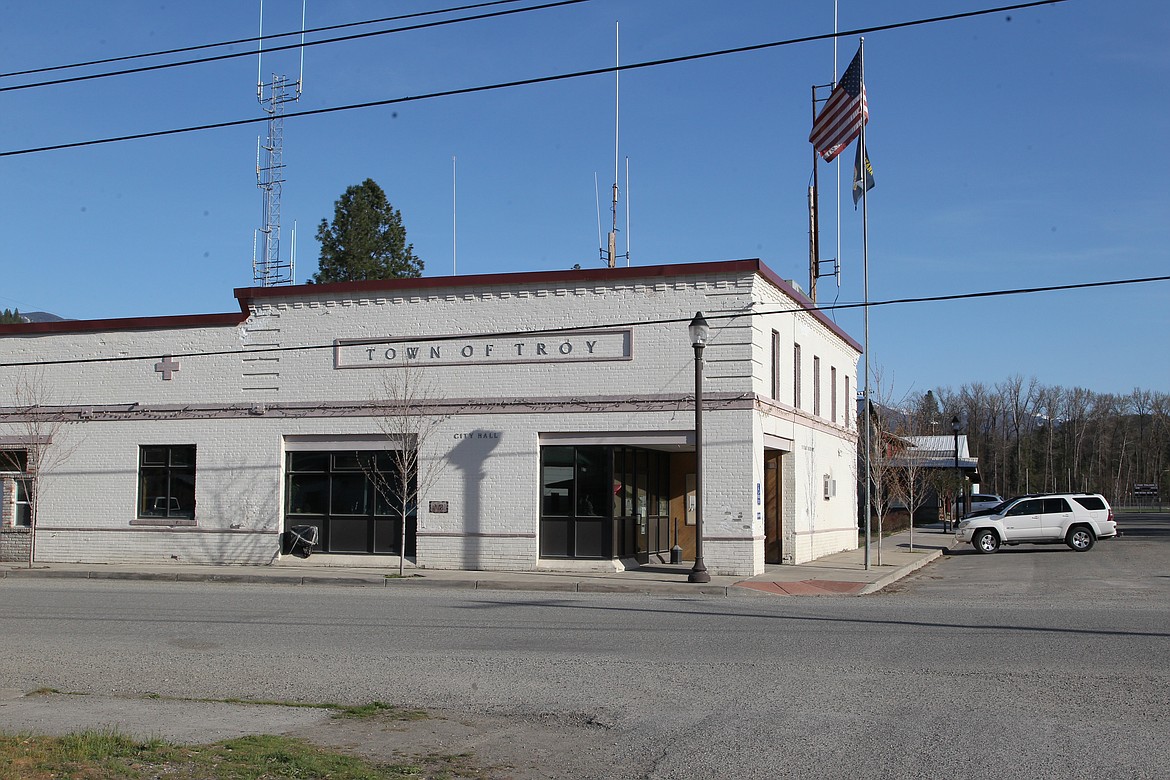 Lincoln County election administrators and City of Troy officials have revised election plans in the municipality after discovering the city's ballot monitoring procedures fell short of state regulations. (File Photo)
by
WILL LANGHORNE
The Western News
|
October 26, 2021 7:00 AM
Lincoln County officials have revised local election plans after finding ballot monitoring procedures in Troy fell short of state regulations.

Mayor Dallas Carr said the county has always stationed a ballot deposit box at City Hall. Officials locked the box and kept it under constant video surveillance, but under state law those safeguards aren't enough.
At least two election officials must staff each ballot drop off location, according to Montana Code Annotated. When it comes time to tally the ballots, two sworn officials must transport the box to the county election office.
Paula Buff, who took over as county election administrator earlier this year, couldn't comment on how the county ran elections in the past, but said the state requirements weren't new. While she recognized Troy residents, who are voting in a mail-in election, might be used to the previous arrangement, she said she was bound to uphold election regulations.
"I know there are plenty of people … that want to be in a position to be able to drop their ballot off and feel comfortable that it will be receipted and counted," she said. "That being said, I'm very Montana code driven and … I'm not backing down on that."
While ballot monitoring in Troy may have been insufficient in the past, Carr stressed there was no evidence of any vote tampering in previous elections.
Up until late last week, it seemed that Troy might not receive a deposit box for this year, meaning residents planning to cast ballots directly rather than by mail would need to do so in Libby. Since none of the public notices Buff sent out included information about a box in Troy, she worried that adding the drop-off location could complicate the county's election plan.
Considering Troy's history of keeping a deposit box at City Hall, municipal officials were concerned that the change could confuse or make voting more difficult for residents.
"There are some people that can't drive to Libby and some people who don't trust the post office," said Tracy Rebo, Troy's clerk and treasurer, during an Oct. 20 city council meeting.
If the city didn't receive a deposit box, Rebo said she had even considered storing ballots in the city vault to assist local voters. While recognizing her intentions were good, city councilors advised Rebo against this plan, saying it was likely a violation of election laws.
The day after the council meeting, Troy officials and Buff came to an agreement allowing the municipality to keep a ballot box at City Hall. Buff said that a combination of city clerks, sworn-in as election officials, and deputies with the Lincoln County Sheriff's Office would keep an eye on the box until at least 5 p.m. on Election Day. At 8 p.m, deputies would bring the ballots to the county election center for tallying.
Troy would be responsible for covering the pay of the sworn-in election officials.
Troy is holding a mail-in municipal election this November meaning residents can cast their ballots via mail or by depositing them in the city's ballot box. Due to a Americans with Disabilities Act requirement, Troy residents may also visit the election center in the Lincoln County Courthouse Annex in Libby where they can vote at the polls after officials void their mail-in ballot, according to Buff.
While Buff did not want to come across as overly strict, she noted there could be consequences if the county did not closely follow state regulations.
"We can't be having ballot boxes forgotten about," she said. "Not on my watch."
Last year officials temporarily misplaced a ballot box in Eureka. The ballots sat in the North Lincoln County Annex for three days after the November election before county officials recovered them. Staff tabulated the votes before the deadline set by the state. Officials said the ballots were not at risk of being tampered with.
The Western News uncovered the error in January by comparing the tabulation of ballots on Nov. 4 with the final figures the county submitted to the state.
---