Dallas Carr, Troy Mayor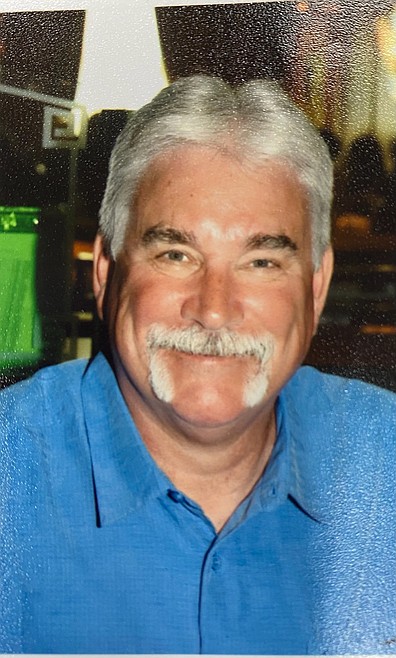 Dallas Carr. (Photo courtesy of Dallas Carr)
|
October 26, 2021 7:00 AM
In anticipation of the November municipal election, The Western News sent questionnaires to all Libby and Troy candidates. Each candidate received the same questions and word limits. Libby City Council and mayoral candidates' responses appeared in alphabetical order in previous issues of The Western News. Some answers may be edited for brevity and clarity.
Occupation: Retired
Age: 66
Time in Troy: 66 years. I am the fourth generation in Troy and proud to say we now represent seven generations in Troy.
Community involvement: I belong to the Methodist Church and serve as a Trustee Board member. In this position, myself and others deal with building and grounds upkeep along with monetary contributions, which are given out to interested parties who have requests for funds associated to their needs.
What aspects of your background and experience would you draw on if elected?
I spent four years on the Troy City Council prior to being elected mayor of Troy and have been the mayor for the last four years.
I also have been an underground miner and shift foreman at the ASARCO Mine for 15 years while the mine was in production and worked there for six years after the mine had closed down in care and maintenance.
This involved knowledge and operation of all sorts of heavy equipment.
Being an underground shift boss, given its responsibilities regarding employees and safety issues, has helped in working with city employees. Coaching high school sports (football and ladies fast-pitch softball) has been a learning curve for improving relations with athletes and parents alike.
I have also been a volunteer whenever possible through my years as a resident of Troy. Growing up in Troy, you learn that volunteering is a quality many other people respect and do as well.
What infrastructure projects would you prioritize during your term?
We, here with the city, have completed several projects. One project concerns the improvements to Troy Cemetery, where for over 100 years there had been no water. A well and sprinkler system has since been installed. The city works hard to maintain the parks and museum areas, and we are now diligently working to see residents do their part in helping maintain their properties. We hope this will help beautify our town.
We also receive donations, which is what helps pay for those beautiful flowers that line our main highway through town! Which we all enjoy!
With that being said, it's now time to start working on other infrastructure improvements for the city. There will be water projects in the spring, there will be street maintenance and improvements when possible, such as Second Street from our Christmas Tree to Yaak Avenue and the exit coming out of the post office. We have been working with our engineering firm on these issues and hopefully we will be qualifying for American Recovery Plan Act funding in the future for these projects. If successful, the cost burden will be dealt with through the ARPA funds and not handed down to the residents. We are hoping to get funding for both the water and sewer improvements — if we qualify.
Our sewer lagoon liner is aging and our pond sections may need to be dredged at some point in the future. There is always more to do, but staying within our means and prioritizing projects, I feel, is the best way to go when dealing with a limited budget.
What policies would you pursue to make Libby more attractive to businesses and employers?
Troy is a small town with limited options for future businesses to come in and build. The city has created a planning board, but due to COVID-19 our meetings have been limited to a certain degree. I would like everyone to get together once again and pick up where they left off. Once they have come to a closing and have plans that are ready for the council to look over and approve, we can then start the aspect of zoning here in Troy. As we have all seen here lately, people are wanting to come, relocate and build. We need to be able to help out where we can so as to make expansion not for just businesses, but for residential housing and rentals.
I have been pushing for the last eight years for residents to do their part and take responsibility for their property and make improvements when possible, and for this I thank you all!
This alone would make our town just that much more attractive and friendly for all to see and enjoy. In turn, it would help our local businesses. We, the citizens of Troy, should do our best to support our local businesses. It starts with us, but we should also appreciate all our friends who happen to live in the surrounding areas just outside of Troy, and especially for all their support towards our town. Even though they are not direct citizens of Troy, they all still feel as if they were. As do we!
---