Bulldogs rally to edge out Loggers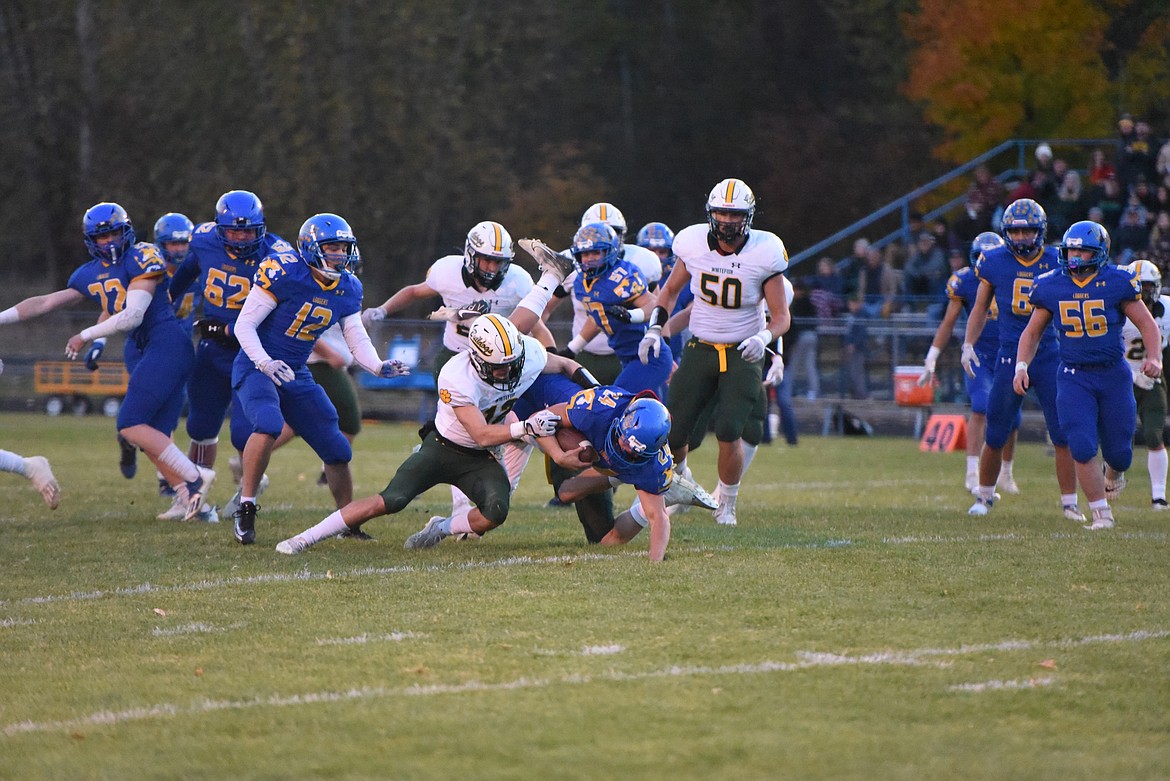 Despite dominating possession during the first half, the Libby Loggers fell to the Whitefish Bulldogs on Oct. 8. (Derrick Perkins/The Western News)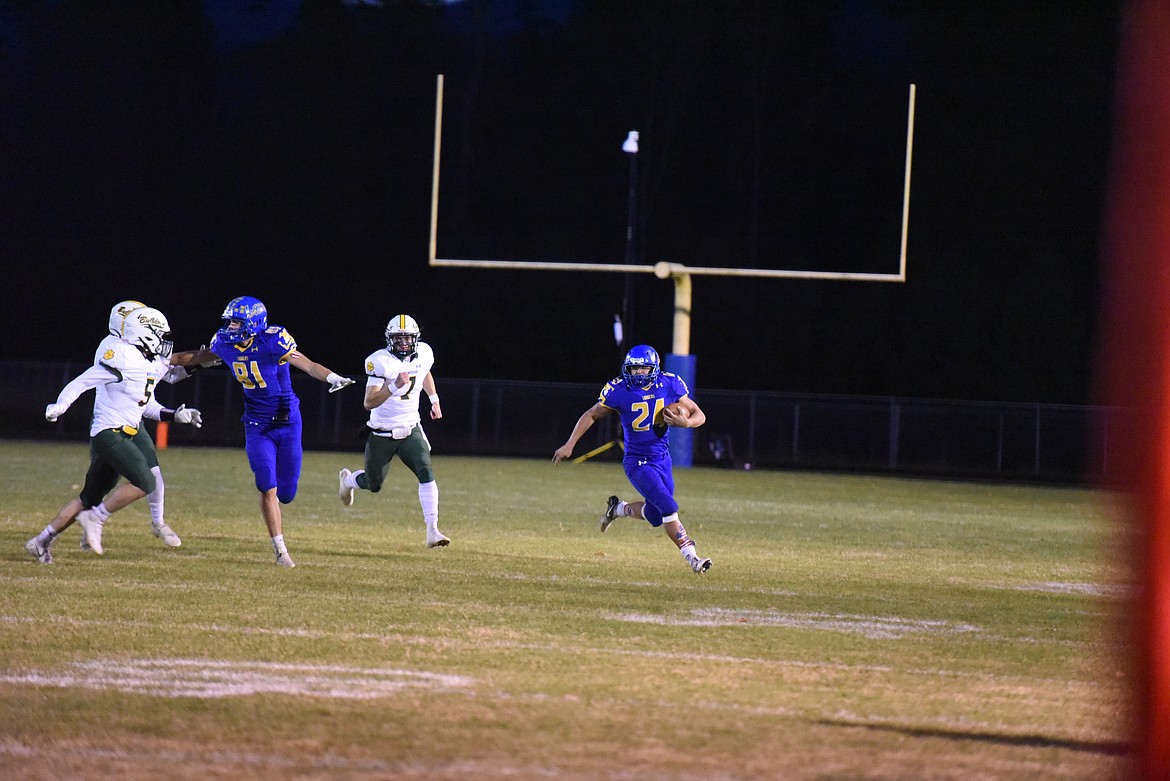 Despite dominating possession during the first half, the Libby Loggers fell to the Whitefish Bulldogs on Oct. 8. (Derrick Perkins/The Western News)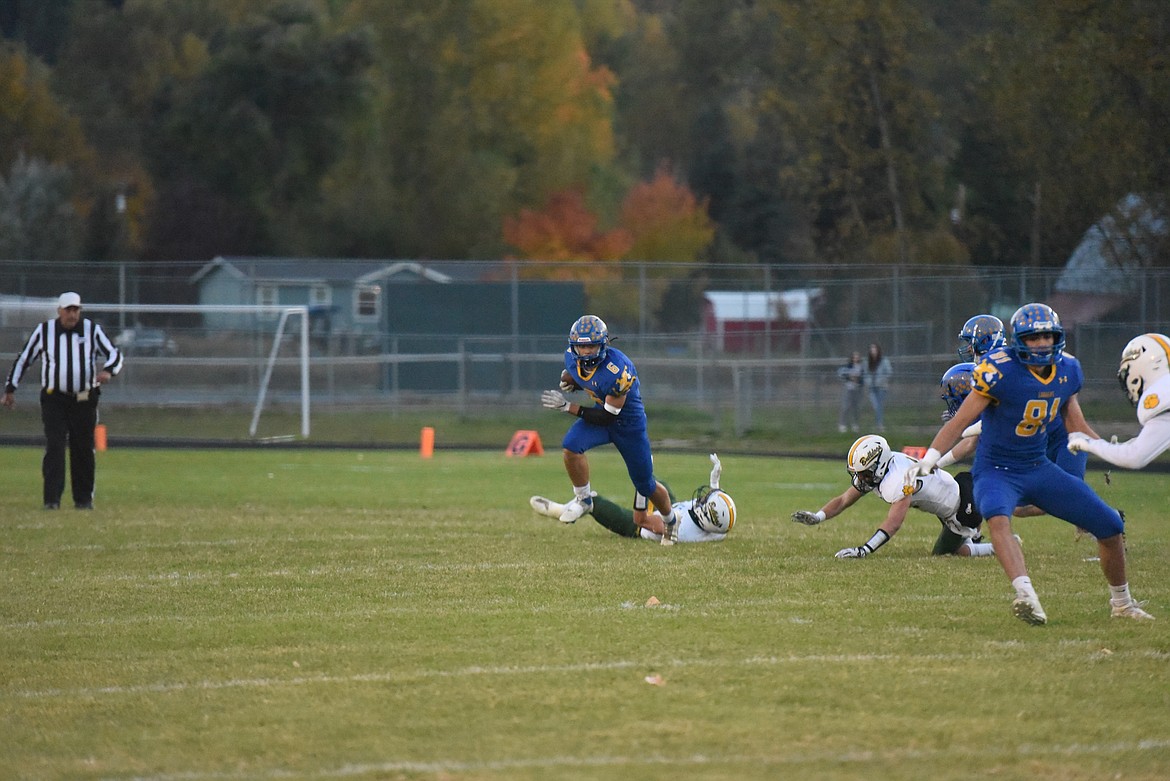 Despite dominating possession during the first half, the Libby Loggers fell to the Whitefish Bulldogs on Oct. 8. (Derrick Perkins/The Western News)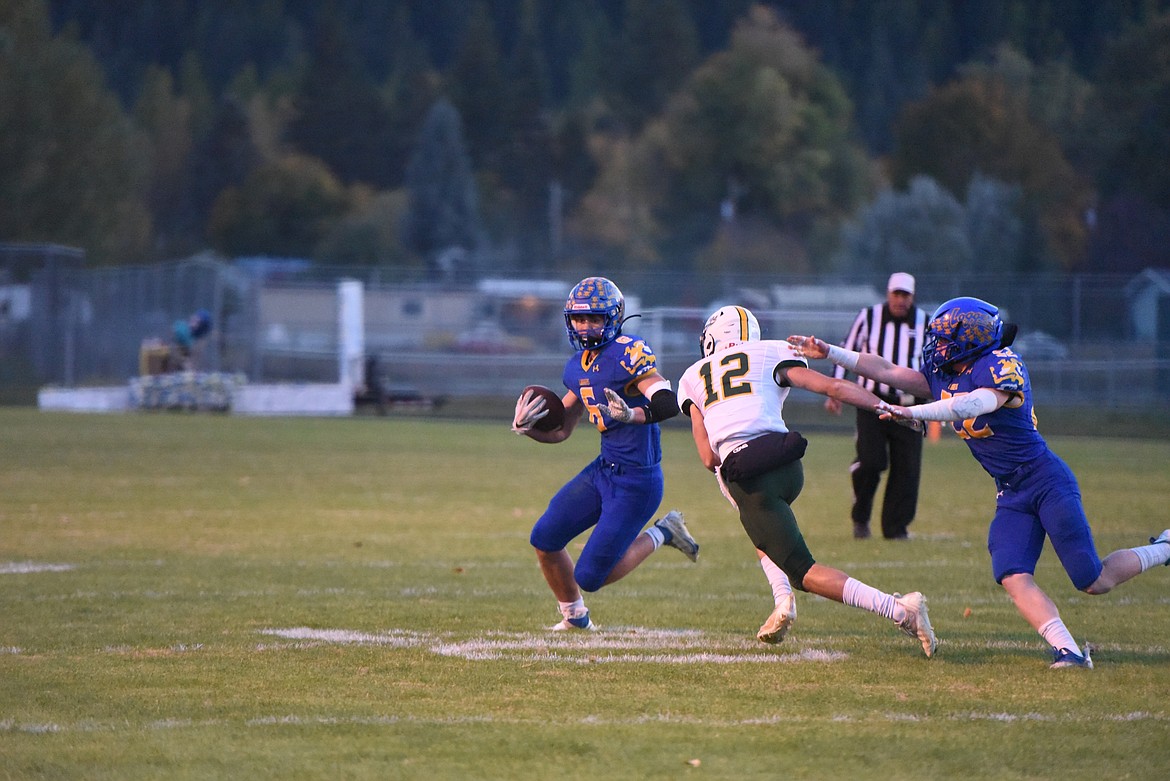 Despite dominating possession during the first half, the Libby Loggers fell to the Whitefish Bulldogs on Oct. 8. (Derrick Perkins/The Western News)
Previous
Next
by
WILL LANGHORNE
The Western News
|
October 12, 2021 7:00 AM
The Libby Loggers watched an early lead evaporate Friday as the Whitefish Bulldogs rallied for a 27-14 win.
While the Loggers dominated the first half — heading into the locker room with a 6-0 lead — a series of miscues opened the door for the Bulldogs, said coach Neil Fuller. Chief among them was allowing wide receiver Bodie Smith to return the second half kick-off for a 90-yard touchdown.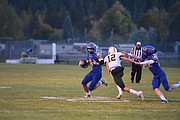 "We kicked it, a nice soft returnable kick, to their best athlete," said Fuller. "We can't do that."
Early on the Loggers seemed to have a handle on the Bulldogs. While Whitefish made Libby work for points, the Loggers' defense shut down their opponents during the first half.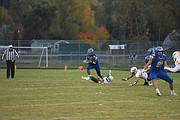 Relying heavily on their ground game, Libby marched the ball down the field late in the first quarter for the squad's first touchdown. Quarterback Ryder Davis alternated between carrying the ball and handing it off to running backs Jace DeShazer and Cy Stevenson to pick up short yards. Davis kept the ball in the final play for a two-yard run.
Whitefish blocked the extra point kick, giving the Loggers a 6-0 lead at the end of the first quarter.
Neither team was able to convert possessions into points in the second quarter. Davis and company got the ball to within striking distance, but ran out of downs.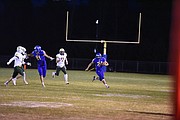 On the other side of the ball, the Loggers kept up pressure on the Bulldogs, stifling quarterback Fynn Ridgeway's attempts at connecting with his receivers. Whitefish was limited to less than three minutes of possession during the half.
Libby opened the second half with a renewed focus on the ground game. In a series of short runs, Davis, Stevenson and DeShazer marched the ball from the Loggers' 35-yard line to the end zone.
The coup de grace came via a one-yard carry by DeShazer. Stevenson secured the two-point conversion, giving the Loggers a 14-7 lead with just under seven minutes in the quarter.
During Whitefish's next possession, Ridgeway began connecting with wide receiver Jaxsen Schlauch. Running back Cody Berry ran the ball into Libby's end zone. The two-point conversion was good, tying the score 14-14 with under three minutes left in the third quarter.
While Libby's running offense became increasingly bogged down in the final quarter, the Bulldogs secured two more touchdowns to bring up the final score.
The Loggers, now 3-4 on the season, are set to play Hamilton at home on Oct. 15.
---