Lady Loggers fall to Ronan over four games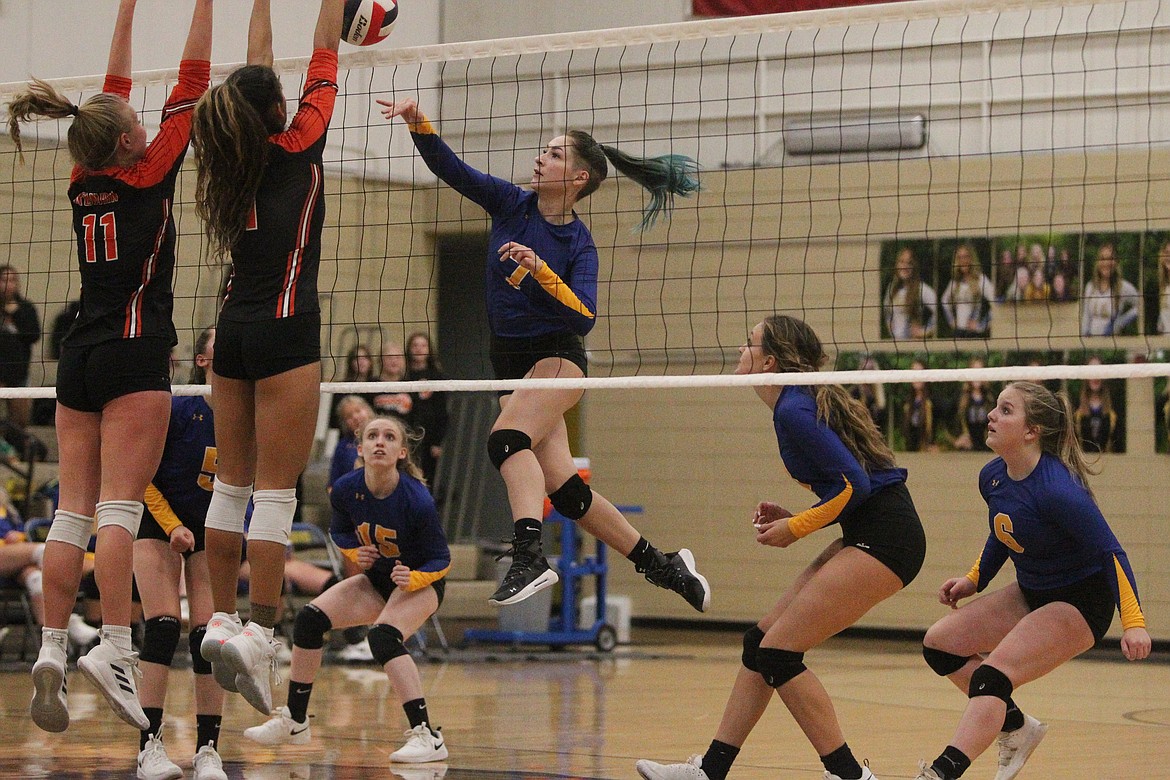 Kelsey Johnson sends the ball over the net during the Lady Loggers Sept. 30 game against Ronan. (Will Langhorne/The Western News)
|
October 5, 2021 7:00 AM
The Lady Loggers lost their Sept. 30 match against Ronan over four games.
The Chiefs took games one, two and four with scores of 25-21, 25-19, and 25-12. Libby won game three 27-25. The match left the Lady Loggers with a 3-1 conference record, according to a release from Libby coaches.
Julia Martineau led the Lady Loggers with nine kills. Ember Rode followed with four. In total, Libby secured 23 kills. Sidney Rusdal secured 20 out of Libby's 22 set assists. Martineau landed 13 of 33 total digs. Libby secured 15 service aces.
The Lady Loggers will play Whitefish on Oct. 5.
---