William Albert Dawson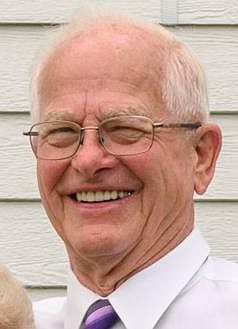 |
November 26, 2021 7:00 AM
William "Bill" Albert Dawson, born June 2, 1940, in Billings to Jack and Jeannette Dawson, passed away Nov. 20, 2021, due to complications from RSV.
Bill lived in Billings most of his life, graduating from Billings Senior High School in 1958. He started driving semi-trucks for his father's business, B&B Trucking, at 15 and didn't stop until he was 70.
After spending years driving for the family business, in 1976 he switched to locally hauling gravel for Midland Materials. Bill quickly got bored with driving in town and wanted to get back to the open road. He was soon making cross-country trips with Garrett Freightlines. In 1984, Bill moved to Libby and started his final job hauling propane all over the state of Montana and Canada for PTI (formally known as Petrolane Propane).
On May 20, 1962, Bill married Wilma Jean Petersen from Emblem, Wyo. They had two daughters, Shelly and Vickie. Bill and Wilma were married 59-and-a-half years and spent the last 12 years together in retirement in Libby.
Bill was an active member of the Libby community, volunteering with the Sons of Norway, Nordicfest and St. John's Lutheran Church. He could be seen around the neighborhood and enjoyed working in the yard and chatting with passersby.
Bill is survived by his wife, Wilma; daughters, Shelly (Mike) Gaffke and Vickie (David) Belcourt; sister, Linda (Jack) Smith; and grandsons, Anthony (Anna) Gaffke and Alexander Gaffke.
We will be celebrating the life of Bill Dawson at his burial in Emblem, Wyo., at a date to be determined.
We will miss you, Dad, and all your trucking stories. There was not a place in Montana that you had not been and had a story from. Somehow in your stories you were always driving through a blizzard, even in the middle of summer. Now you are driving the ultimate semi-truck on the ultimate highway in Heaven.
Arrangements are by Schnackenberg Funeral Home in Libby. Online condolences and memories may be shared at www.schnackenbergfh.com.
---