Where there's a mill, there's a way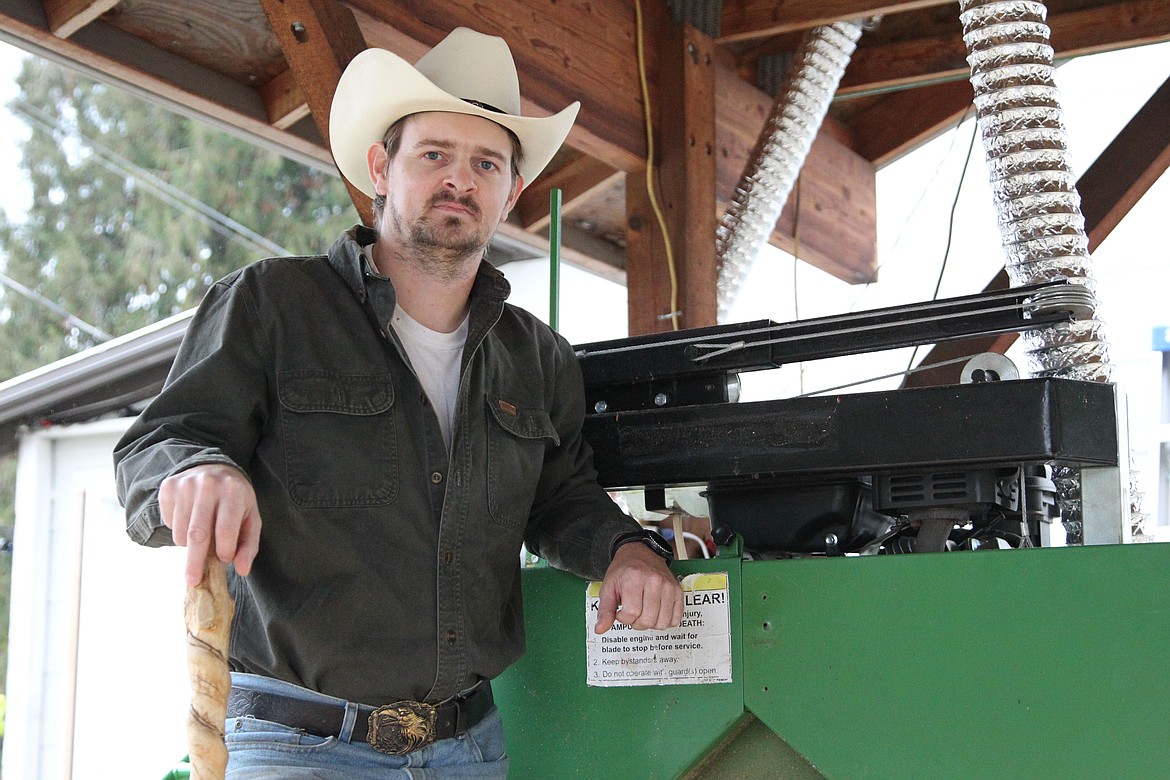 Josh Byers stands near his portable saw mill. (Will Langhorne/The Western News)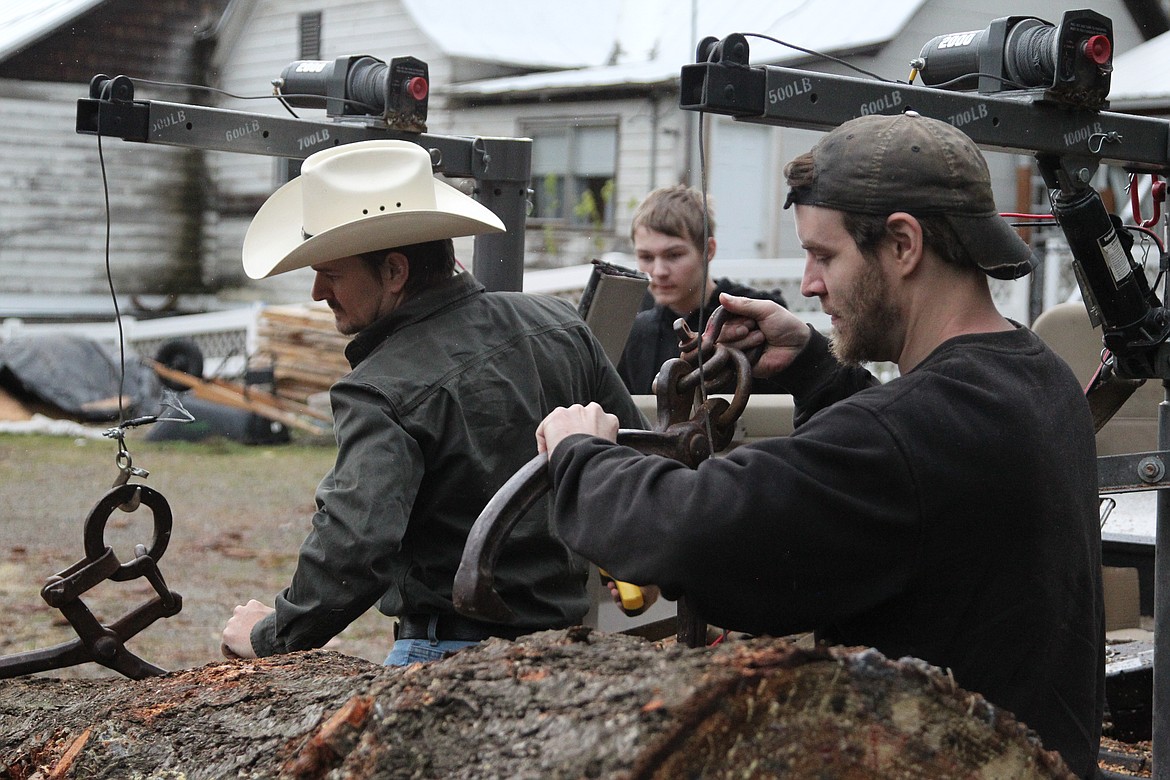 Josh Byers, left, Sean Byers and Jon Byers load a log onto the converted Ford Bronco. (Will Langhorne/The Western News)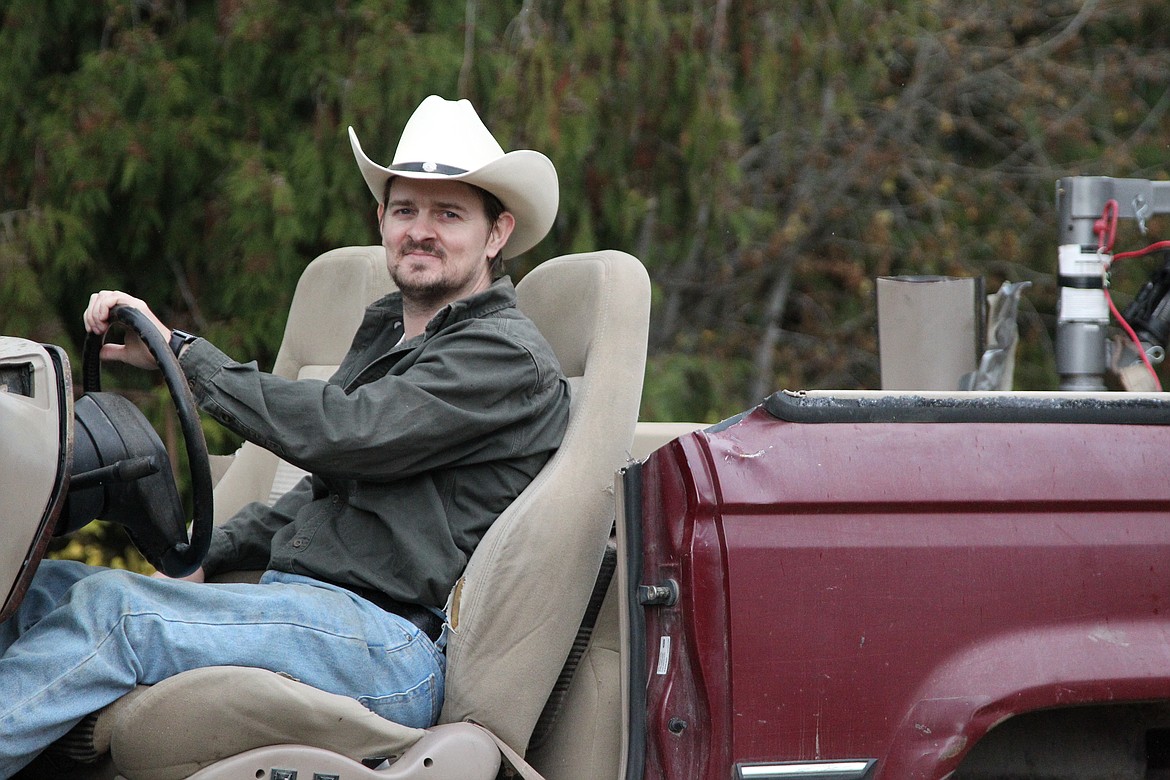 Josh Byers in his Ford Bronco. (Will Langhorne/The Western News)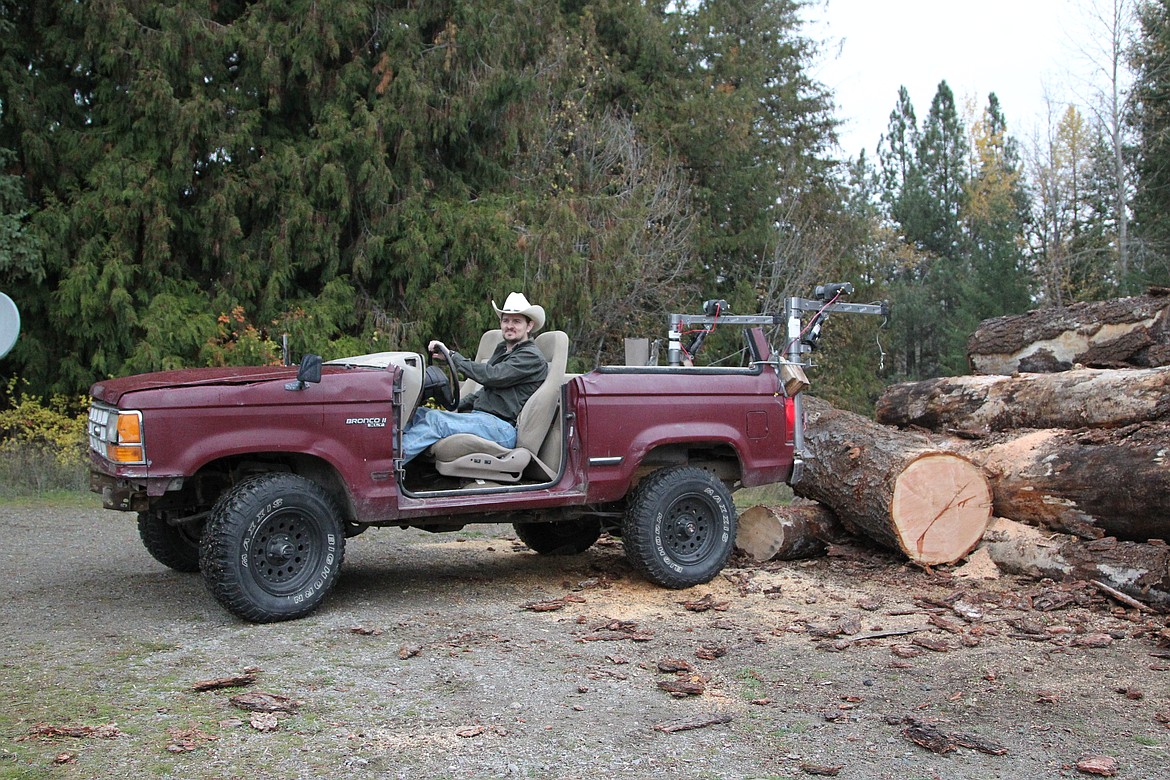 Josh Byers drives a Ford Bronco he transformed into a tractor. (Will Langhorne/The Western News)
Previous
Next
by
WILL LANGHORNE
The Western News
|
November 16, 2021 7:00 AM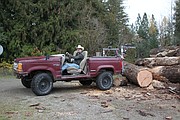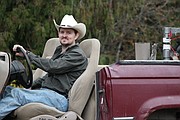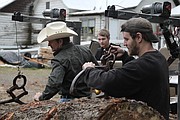 When Josh Byers moved his family to Troy earlier this year, he didn't expect that running a backyard sawmill would be in the cards.
He only began cutting boards for his home renovation projects after balking at the cost of lumber, which soared to record highs during the pandemic. But Byers soon found that his neighbors, equally disgusted by skyrocketing material costs, were looking for boards on the cheap.
Locals started stopping by Byers' house — formerly Jack's Cafe — on U.S. Highway 2 when they saw him cutting logs. Word of the low-cost mill began to spread around town and suddenly Byers found himself running a business.
"Back when the price was $9 for a two-by-four, I was selling for $3," he said. "People just kept buying it so I kept selling."
Byers dubbed his lumber company Rustic Charm Millwork in homage to a similarly named furniture-making business he founded in Hamilton.
To meet the demand while keeping prices low, Byers has relied on timber he has hauled or received through donation. While he will take almost anything he's offered, pine and fir make up the bulk of his stock. Motioning toward a mound of logs in his backyard, he said he had enough to keep him busy for a while.
"I've had a couple people try to sell me wood and then I showed them that pile," he said. "I paid nothing for that entire pile. I'll cut on that until next spring and still will not be done with that."
Josh Byers has counted on help from his son, Sean Byers, and brother Jon Byers to run his small diameter mill. Most days, the Byers only spend a couple hours moving and slicing timber behind the house. Occasionally, though, they have to spend extra time hacking away at wood that is too wide for the saw.
"We spent all day on that right there," said Jon Byers pointing to a chiseled log sitting on the mill carriage.
To move timber from his pile to the chopping block, Josh Byers built his own tractor by mounting a couple electric hoists to the back of a stripped down Ford Bronco he bought for $500.
"You can't buy a tractor for that," he said. "It's a solution because I got all these big logs and no way to move them."
Along with the boards he sells, Josh Byers sets scrap wood in front of his mill that passersby can pick up for free. While he hasn't gotten into cutting firewood because he knows many of his neighbors depend on the work, Josh Byers has a pile of small logs set aside in his backyard for veterans.
Happy with the success he's seen so far, Byers doesn't have plans to significantly expand his operation. Nevertheless, he is still allured by the challenge of increasing his output while driving down his prices.
"I like cutting just lots of two-by-four. I want to cut them faster," he said. "I hope to make the saw better and faster just so I can lower the price down a little bit more."
---