Forest Service officials anticipate federal funding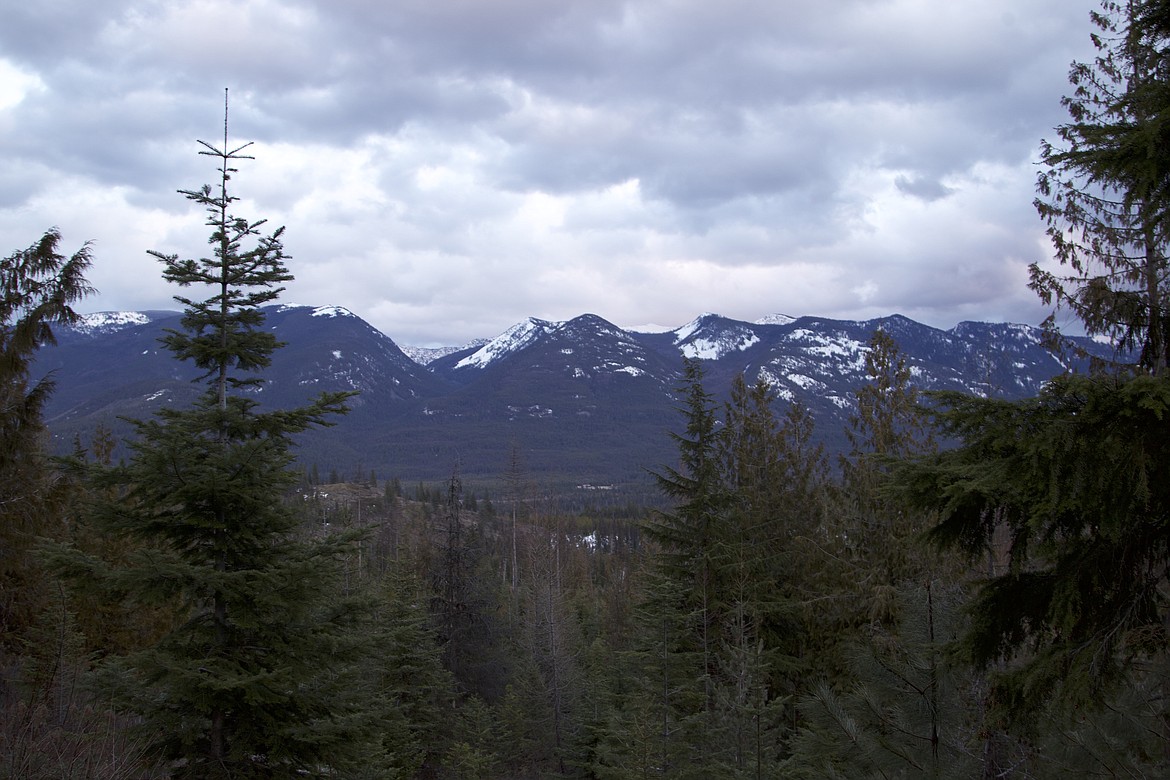 The Cabinet Mountain range seen from Lake Creek Road March 6. (Will Langhorne/The Western News)
by
WILL LANGHORNE
The Western News
|
November 16, 2021 7:00 AM
Following a devastating wildfire season, U.S. Forest Service officials are eagerly awaiting funds from a $1 trillion federal infrastructure bill that would go towards managing forest fire fuels.
"There's a bunch of numbers in front of it but it's billions of dollars for very specific [wildland urban interface] treatments in the western part of the country," said Chad Benson, Kootenai National Forest supervisor on Nov. 3.
The bill, which Congress passed Nov. 8, allocates $3.3 billion to reducing wildfire risks. These funds would provide salary bumps to firefighters, boost fire detection and response technology, and bolster firefighter training. The dollars would also fund more fuel reduction work, including prescribed burning, thinning and harvesting.
Having done the grunt work of preparing projects for funding over the past couple years, local Forest Service officials expect to see an influx of dollars from the infrastructure bill and the Joint Chiefs Landscape Restoration Program, another federal funding initiative.
"All the work that we've done over the last two years ... has got us in a really good place," Benson told Lincoln County commissioners earlier this month. "When we're looking at putting money into the system, that normally is not coming in the form of hiring people… it's usually contracts and things that are for lack of a better word shovel ready."
To solidify the Kootenai National Forest's position, Benson planned to continue working with state and county officials to determine the projects likely to benefit the most from additional funding.
While some major Forest Service projects are tied up in litigation or review, Benson said he appreciated the community support he had seen, especially regarding the Ripley Project.
In September, leaders of the Alliance for the Wild Rockies filed a suit against the controversial project arguing that it could harm grizzly bear habitat south and east of Libby. Citing the need to reduce wildfire risks in the area, the Lincoln County Board of Commissioners signed onto the lawsuit as an intervenor in October.
Other groups, including the American Forest Resource Council, a trade association based in Portland, Ore. and the Kootenai Forest Stakeholders Coalition have joined the case in support of the Forest Service.
"I really appreciate the feeling of connectivity that comes out of working as a community," said Benson. "For all the challenges that come up with that, I'm really happy that we're united."
---