Supaman visits Libby schools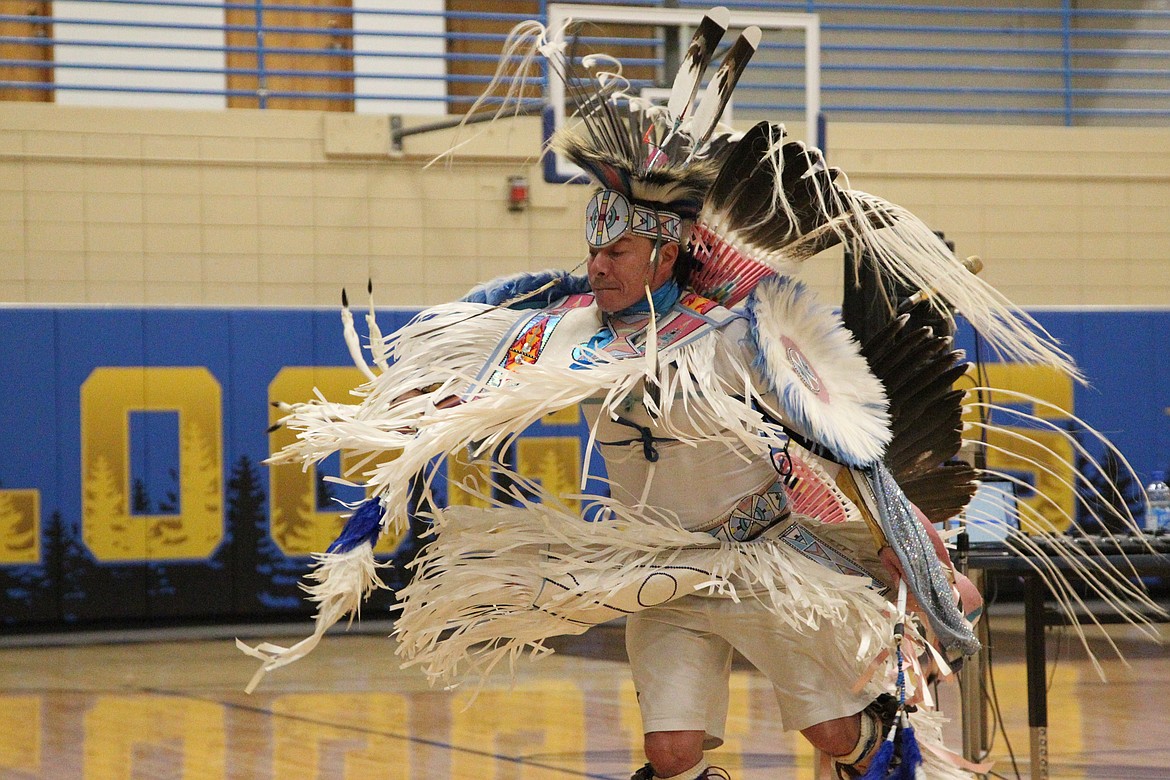 Supaman demonstrates a dance style known as "fancy dance" during a Nov. 9 presentation at Libby Middle High School. (Will Langhorne/The Western News)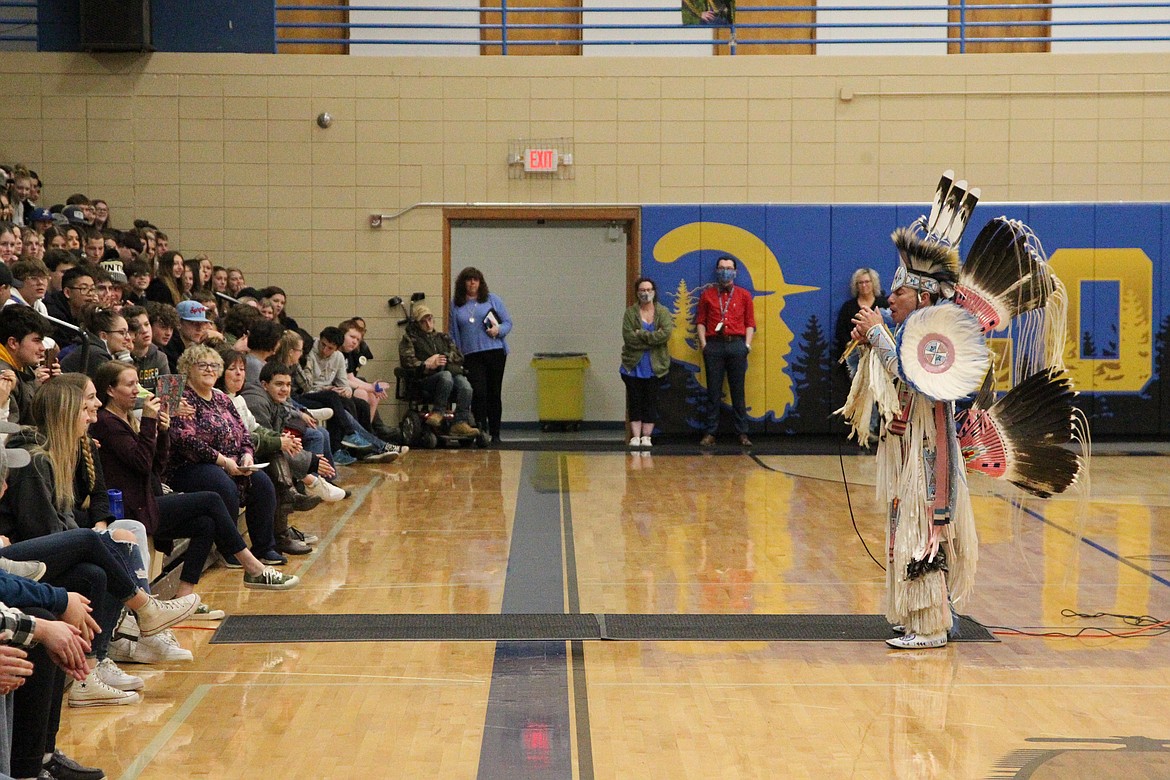 Supaman speaks to Libby Middle High School students on Nov. 9. (Will Langhorne/The Western News)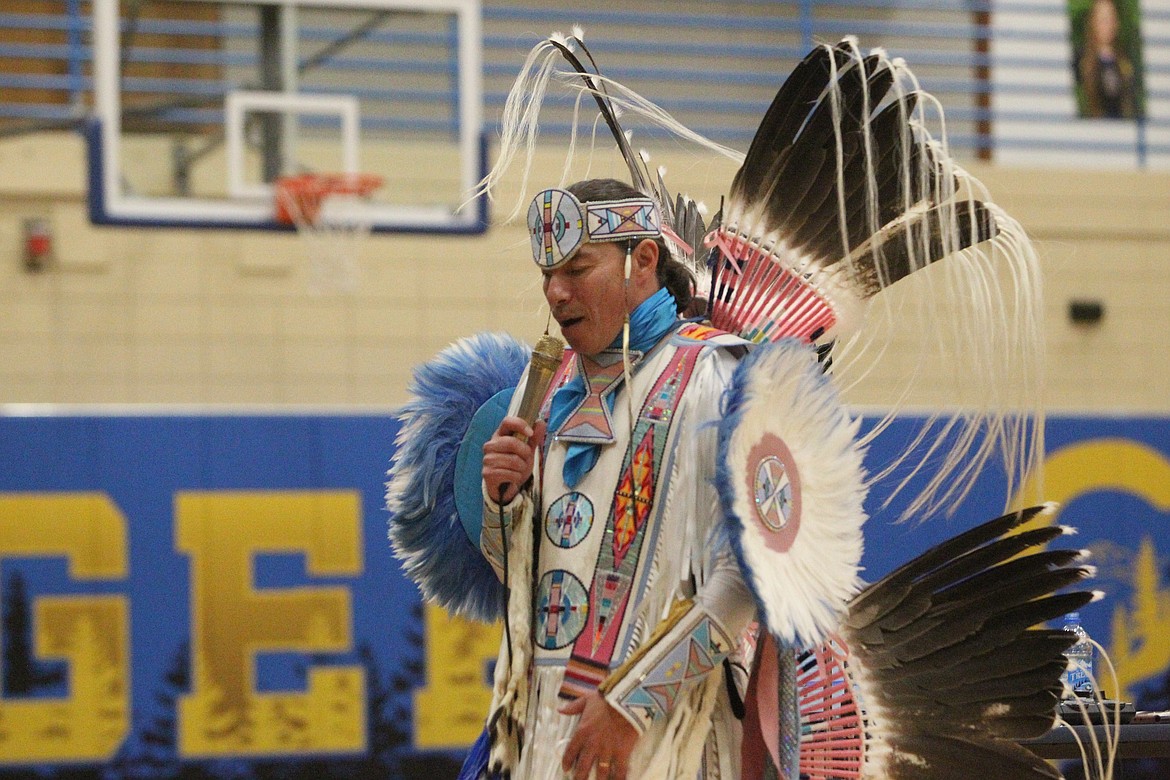 Supaman preforms at Libby Middle High School Nov. 9. (Will Langhorne/The Western News)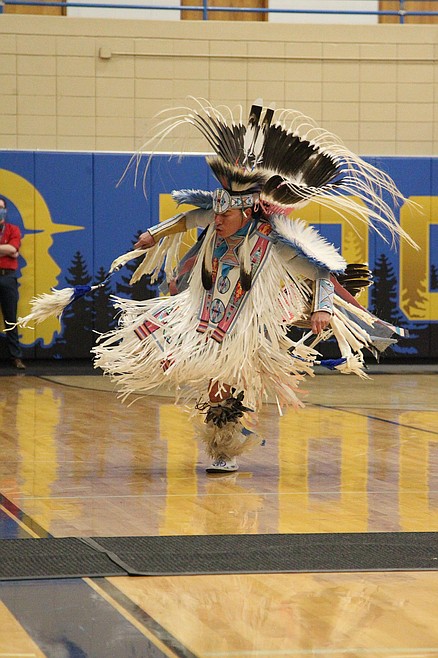 Supaman preforms a style of dance known as "fancy dance" during a Nov. 9 preformance at Libby Middle High School. (Will Langhorne/The Western News)
Previous
Next
by
WILL LANGHORNE
The Western News
|
November 12, 2021 7:00 AM
An award-winning Apsaalooke rapper and hip-hop dancer held performances at Libby Public Schools earlier this week.
Christian Parrish Takes the Gun, professionally known as Supaman, demonstrated Native American fancy dancing, and built beats and rapped at the Libby Middle High School and Libby Elementary School on Nov. 9. Between performances, he encouraged students to show each other "respect, honor, kindness and love."
Born in Seattle and raised in Crow Agency, Mont., Supaman also spoke about the difficulties he faced growing up as a foster child.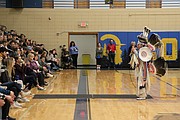 Among other awards, Supaman has earned a 2017 MTV VMA award for "Best Fight Against the System," a Native American Music Award and a North American Indigenous Image Award. Two days before coming to Libby, Supaman performed the halftime show at an NBA game in Oklahoma City.
---