Stuart William Swenson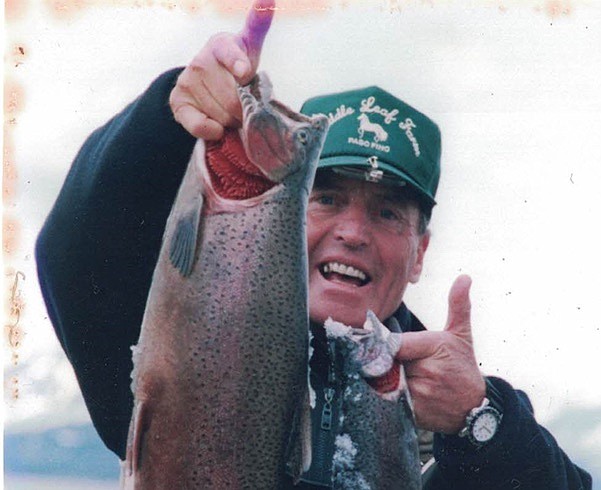 |
November 12, 2021 7:00 AM
Stuart William Swenson — husband, father, grandfather and great-grandfather — passed away quietly Oct. 31, 2021. He was just shy of his 85th birthday.
Stu was born Dec. 23, 1936, to Everett and Ruth Swenson in Kalispell. He graduated from Flathead High School, later attending and graduating from the University of Montana. He moved to Libby shortly thereafter to work for the J. Neils Lumber Co. He later owned a successful realty and insurance agency.
In Libby, Stu raised two of his sons: David Swenson of Coeur d'Alene, Idaho, and Matthew Swenson of Missoula. He moved to Coeur d'Alene, where his youngest son, Mitchell Swenson of Hayden, Idaho, graduated. Stuart finally retired to Whitefish, where he taught skiing at Big Mountain. He married his longtime friend, Joyce Black, on March 16, 1994.
He is survived by his wife, Joyce; stepson, Micah Black; three sons, David, Matt and Mitch; four grandchildren, Adrian, Brittney, Colin and Nickolaus; and two great-grandchildren, Sharon and Heide.

Because of Stu's success as a businessman, he was able to retire relatively young and enjoy his favorite pastimes: playing tennis, hunting and especially fly-fishing. Joyce and many fishing buddies, especially Joe Cline of Libby, enjoyed Stu's "wisdom," from how to throw the fly to how to row the boat (and everything in between!). But still, no one could do it as well as he could. All enjoyed many hours discussing the day's fishing while sitting on Stu and Joyce's St. Regis cabin deck overlooking the Clark Fork River.
We invite everyone to share in celebrating Stu's life at 2 p.m., Nov. 27 at the Whitefish United Methodist Church at 1150 Wisconsin Ave., Whitefish.
Arrangements are under the direction of Garden City Funeral Home and Crematory.
---