Gerald A. Neve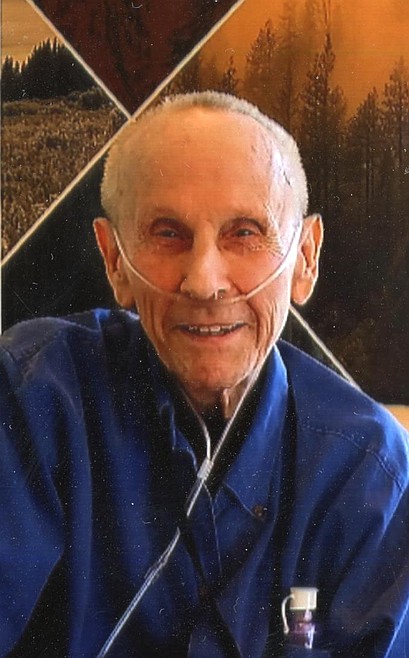 |
November 9, 2021 7:00 AM
Gerald "Jerry" A. Neve passed away early Nov. 1, 2021, at home surrounded by his wife and daughter. He was born Dec. 7, 1937, in Omaha, Neb., to August Nicolaus Neve and Mary Elizabeth Nilius Neve. At his fourth birthday party, his birth date would become instrumental in shaping him into the proud Marine, country-loving, flag-waving patriot that he was.
In 1954 he joined the U.S. Marine Corps, during which time met his wife, Beverly Jean Brandt. Jerry and Beverly were married July 6, 1957, in Palos Verdes, Calif. They have two daughters.
Jerry worked his entire career for the U.S. government, retiring as a welder/pipe fitter at the Puget Sound Naval Shipyard in Bremerton, Wash. After retiring from the shipyard, he worked a few years as the resident plumber for the National Park Service in Crater Lake, Ore.
In his early years, Jerry taught many classes in mountaineering at Olympic Community College in Bremerton, Wash. He was an avid mountain, ice and rock climber, and was involved for many years as a volunteer for Olympic Mountain Search and Rescue. He climbed and summited almost all of the mountains in Washington and Oregon. He volunteered for Northwest Outfitters, guiding river raft and kayak trips for Navy personnel.
In his later years, he joined the American Legion Oregon Trail Post No. 150 in Portland, Ore., where he served for several years as chaplain. He was an avid reader of war and military history, building an impressive library.
In 2015, he and Beverly moved to Libby to be near daughter Cheryl and her husband, Mike.
He is preceded in death by his parents, August and Mary; sister, Jeanenne; nephew, David Hager; and his four-legged furry friends, Big Max and Willie.
Jerry is survived by his wife, Beverly; four-legged companion, Sara; daughter, Cheryl (Mike) Roediger of Libby; grandsons, Jacob (Amanda) Roediger and Lilah, Jared (Andrea) Roediger, Britton and Jett, all of Hillsboro, Ore.; daughter, Pam (Jerry) Freemont; grandchildren, Cory (Liz) Long and River Rae, Nichole and Mason Freemont, all of Portland, Ore. He also is survived by three nieces and two nephews.
In lieu of flowers, the family prefers donations in Jerry's name to a veterans' organization of choice. A gathering will take place soon and will be announced on Cheryl Roediger's Facebook page.
Schnackenberg Funeral Home is caring for the family. Online condolences and memories may be shared at www.schnackenbergfh.com.
---