Beverly L. Lewis, 87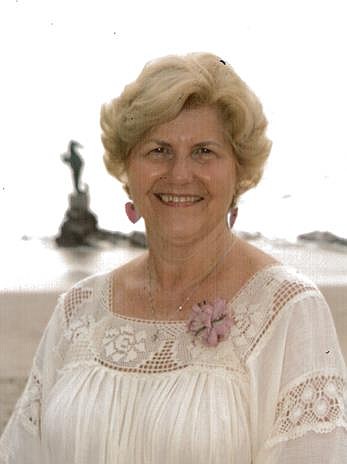 |
November 9, 2021 7:00 AM
Beverly L. Lewis, 87, died Oct. 31, 2021, at Cabinet Peaks Medical Center. She was born on Aug. 28, 1934, in Chicago to Fred and Dorothy Roberts. Her family moved to Jamestown, Calif., when she was 9 years old.

She met and married Virgil Lewis in California, the love of her life. They were married for 65 years until his death in 2017. They had their two sons, Danny and Randy, in California.

Beverly had a very busy and fulfilling life. She worked as an accountant for Wickland Oil Company and Robinson Timber in northern California. She then worked in banking, setting up and transferring large accounts. In the 1980s she became the owner of a ladies clothing store. She sold the business after five years, and she and Virgil traveled the country with a group called Roving Volunteers in Christ's Service for a year. She became a travel agent for 27 years. She was able to travel the world and loved every minute of it.
Beverly moved to Libby to be near her two sons, granddaughter and family after the death of Virgil. She was a member of the Libby Christian Church and made friends with a wonderful group of ladies.
She was preceded in death by her parents, Fred and Dorothy Roberts; brother, Tom Roberts; and her beloved husband, Virgil Lewis.

Survivors include her sons, Danny (Pamela) and Randy; grandchildren, Angela (John), Danielle (Erik), Callie and Ben (Mary); great-grandchildren, Coralyn, Cole, Lilly, Madi, William, Nolan and Ki; sister-in-law, Mary; nieces, Tammy, Cindy, Julie, Monica and Valerie; nephews, Gary and Kelly; and many grand nieces and nephews.
Beverly wanted to be remembered for her love of the Lord, his guidance in her life and her love of family. She will be remembered for her and Virgil's love of family and friends, and what wonderful caretakers they were.
Services will be held at 11 a.m., Nov. 20, 2021. Arrangements are by Schnackenberg Funeral Home. Online condolences and memories may be shared at www.schnackenbergfh.com.
---