Troy officials warn of a man impersonating a law enforcement officer in the area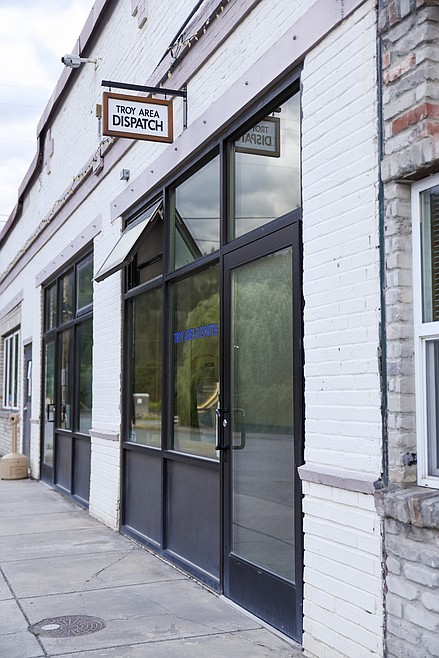 The Troy Area Dispatch in downtown Troy dispatches the Troy Police Department, Troy Volunteer Ambulance and volunteer fire departments ranging from Bull Lake up into the Yaak. (Ben Kibbey/The Western News)
by
WILL LANGHORNE
The Western News
|
November 5, 2021 7:00 AM
Local law enforcement officials have issued a warning regarding a man impersonating a law enforcement officer in the Troy area.
The impersonator, described as tall and white with bleached blonde hair, has pulled over motorists while driving a white Dodge truck with red and blue lights on the grill, according to an Oct. 29 social media post by Troy Area Dispatch.
The man was wearing a black polo shirt and had no identifying badge or uniform. He refused to identify himself when asked, according to the post.
Dispatchers urged anyone pulled over by the man to call 911.
Earlier this year, local law enforcement brought up a Polson man on felony charges for allegedly trying to impersonate a U.S. marshal.
Authorities with the Lincoln County Sheriff's Office arrested Pernell Dionne, 36, after receiving a report of a person making inappropriate contact with several children around Libby Creek Bridge on U.S. Highway 2.
Dionne told Deputy Derek Breiland he believed he was a marshal because his grandfather served in the U.S. Army.
Officials with Troy Police Department were not immediately available for comment on the recent impersonator.
---