Loggers fall short in playoffs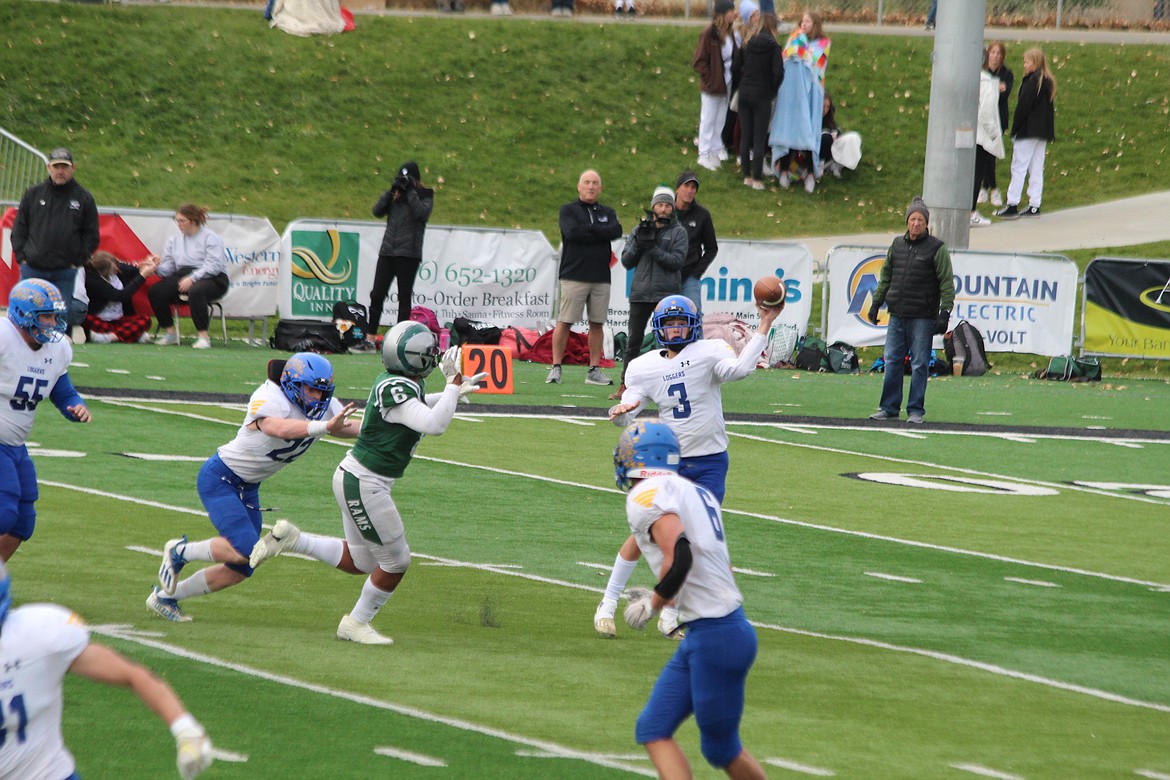 Trevor Collins looks to make a pass to running back Cy Stevenson against Billings Central on Oct.30. (Photo courtesy of Paula Collins)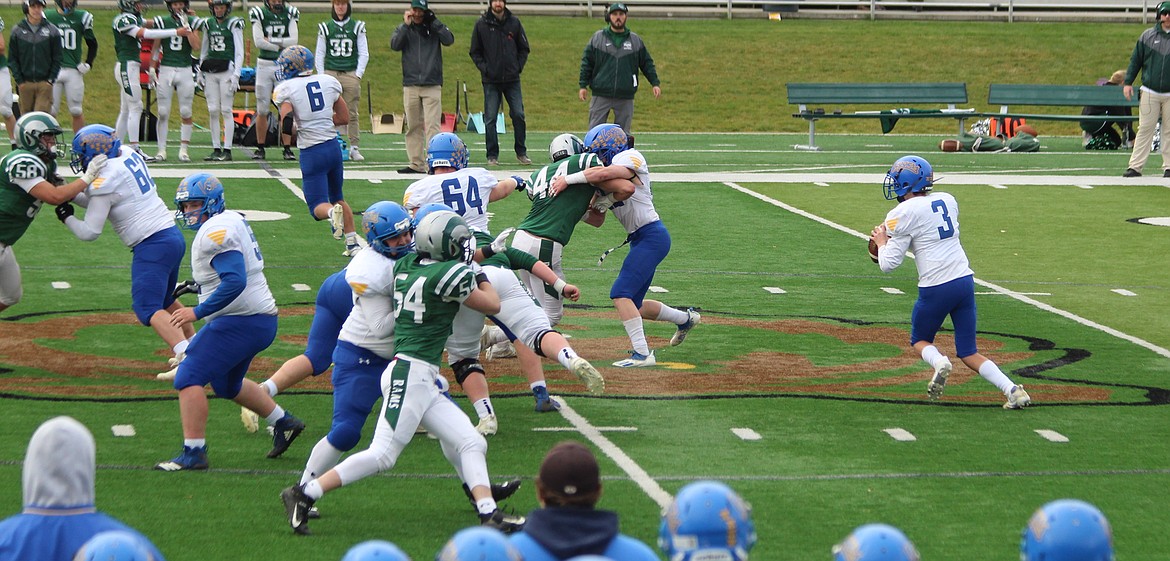 Trevor Collins looks for the pass on Oct. 30 against Billings Central. (Photo courtesy of Paula Collins)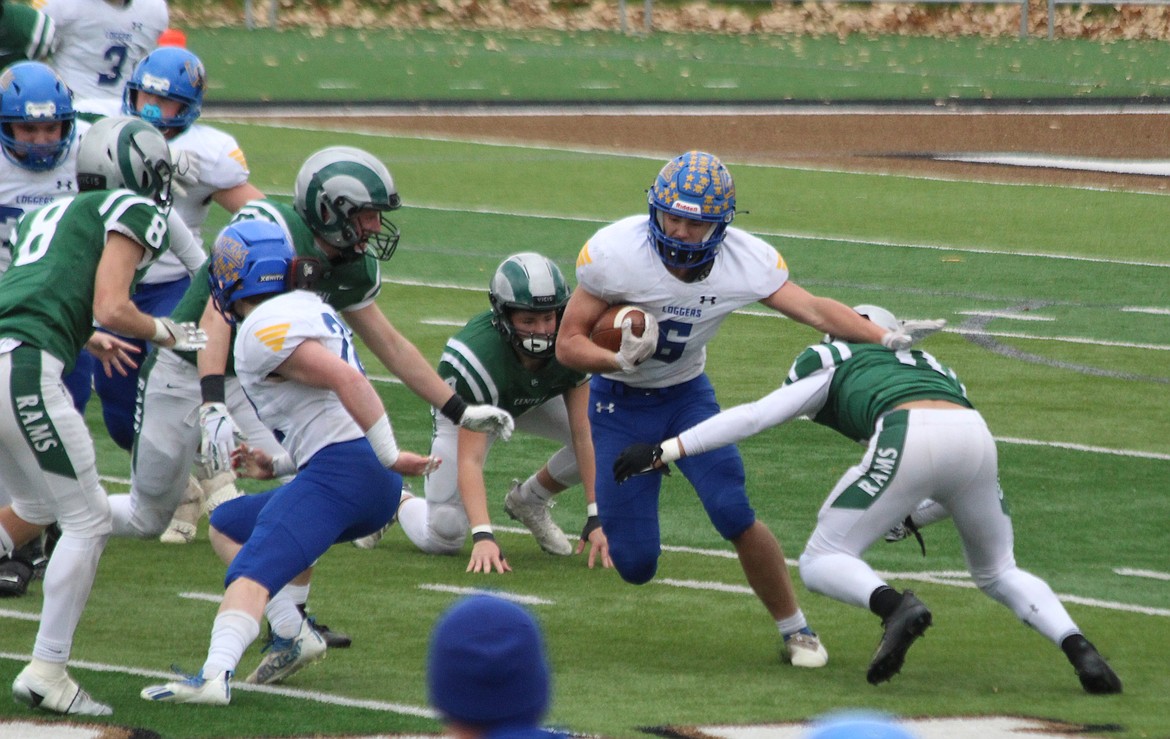 Cy Stevenson runs against Billings Central on Oct. 30. (Photo courtesy of Paula Collins)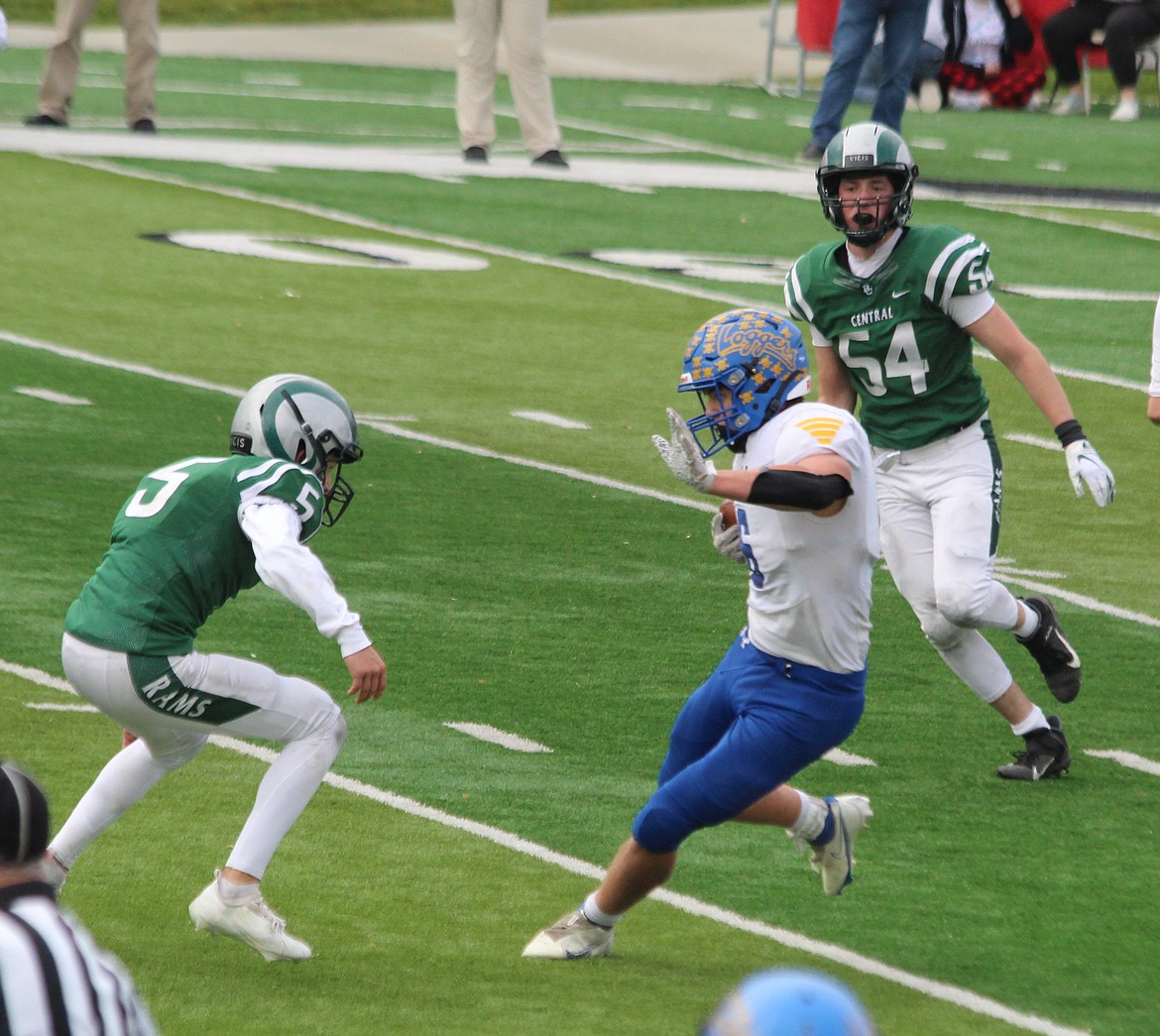 Cy Stevenson runs the ball during an Oct. 30 game against Billings Central. (Photo courtesy of Paula Collins)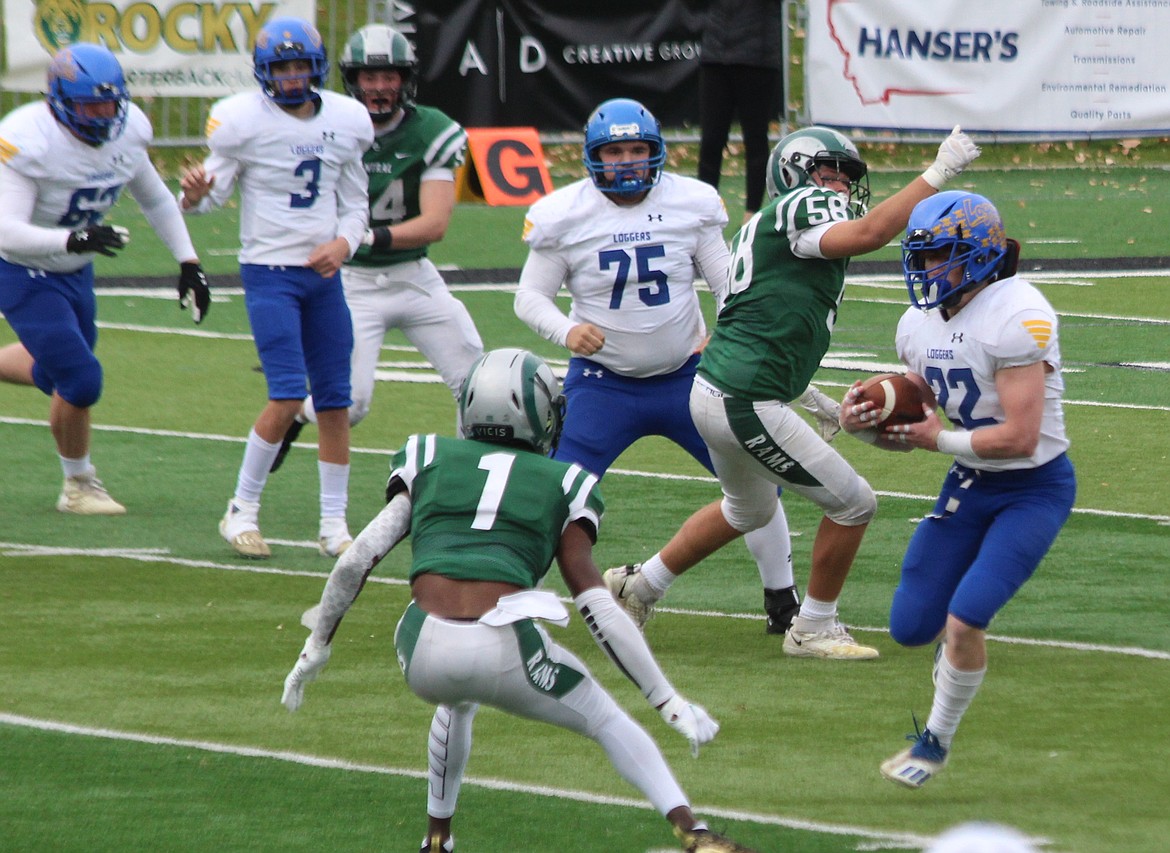 Ryan Collins carries the ball during an Oct. 30 playoff game against Billings Central. (Photo courtesy of Paula Collins)
Previous
Next
|
November 2, 2021 7:00 AM
Libby's bid for the state championship fell short last weekend following a 54-12 loss to Billings Central in the first round of the Class A playoffs.
Facing off against the No. three seed out of the East on Oct. 30, the Loggers were guided by backup quarterback Trevor Collins. Trevor Collins took the reins after starting quarterback Ryder Davis was injured in an Oct. 22 game against Corvallis.
Headed into the playoffs, coach Neil Fuller said the team was working on their passing game. While Trevor Collins attempted two would-be touchdown passes during the Corvallis game, the Loggers had trouble connecting.
The focus on passing paid off for the Loggers against Billings Central with Trevor Collins completing 14 out of 24 passes for 204 yards. A 71-yard pass to Cy Stevenson secured one of Libby's two touchdowns, according to 406 MT Sports.
Libby's dependable running game, spearheaded by running backs Jace DeShazer, Ryan Collins and Stevenson continued to rack up yards against the Rams. The three backs secured a combined 152 yards for the Loggers and kept up the fight until the buzzer.
"It should be a physical game for us," Ryan Collins predicted on Oct. 27.
Stevenson ran the ball into the endzone for a 1-yard touchdown early in the game, according to 406 MT Sports.
The Loggers finished their season with a 3-4 record in the western Class A conference. Going into the playoffs, Libby was the seventh seed out of the West.
Billings Central will go on to play Polson in the second round of the playoffs.
---