Eldon Phillips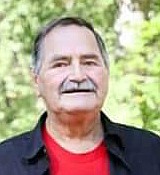 Eldon Phillips. (Courtesy photo)
|
November 2, 2021 7:00 AM
Eldon Phillips passed peacefully Oct. 17, 2021.
He is survived by his wife, Freddie; daughter, Emily Pauley (Lenny); grandchildren, Cherokee (Nicholas), Cheyanna, Matthew and Gabrielle; and the light of his life, his great-granddaughter, Porsche Lynn.
Eldon was a veteran of the U.S. Navy and was a member of the Masonic Lodge.
At his request, a celebration of Life will be held in the summer of 2022.
---