Beagle, Boltz and Gilliam-Smith shine at divisional meet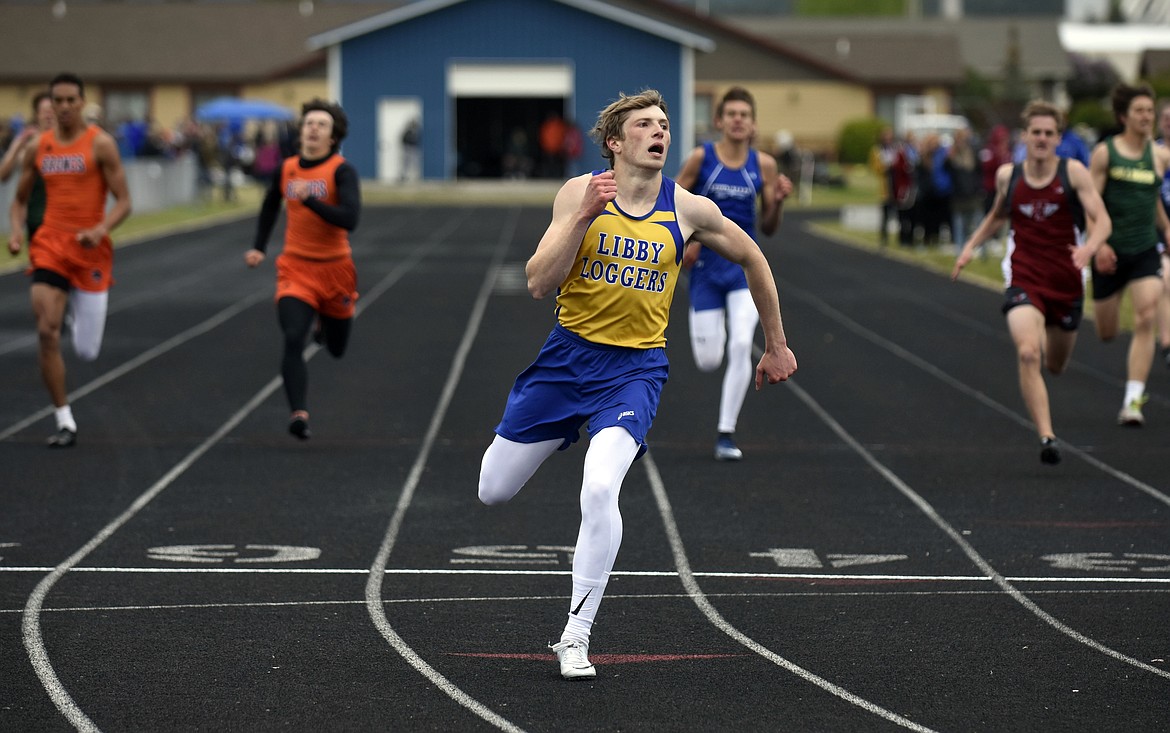 Logger Jay Beagle crosses the finish line nearly two seconds ahead of competitors in the Western A divisional 400 meter dash in Columbia Falls on Friday. (Teresa Byrd/Hungry Horse News)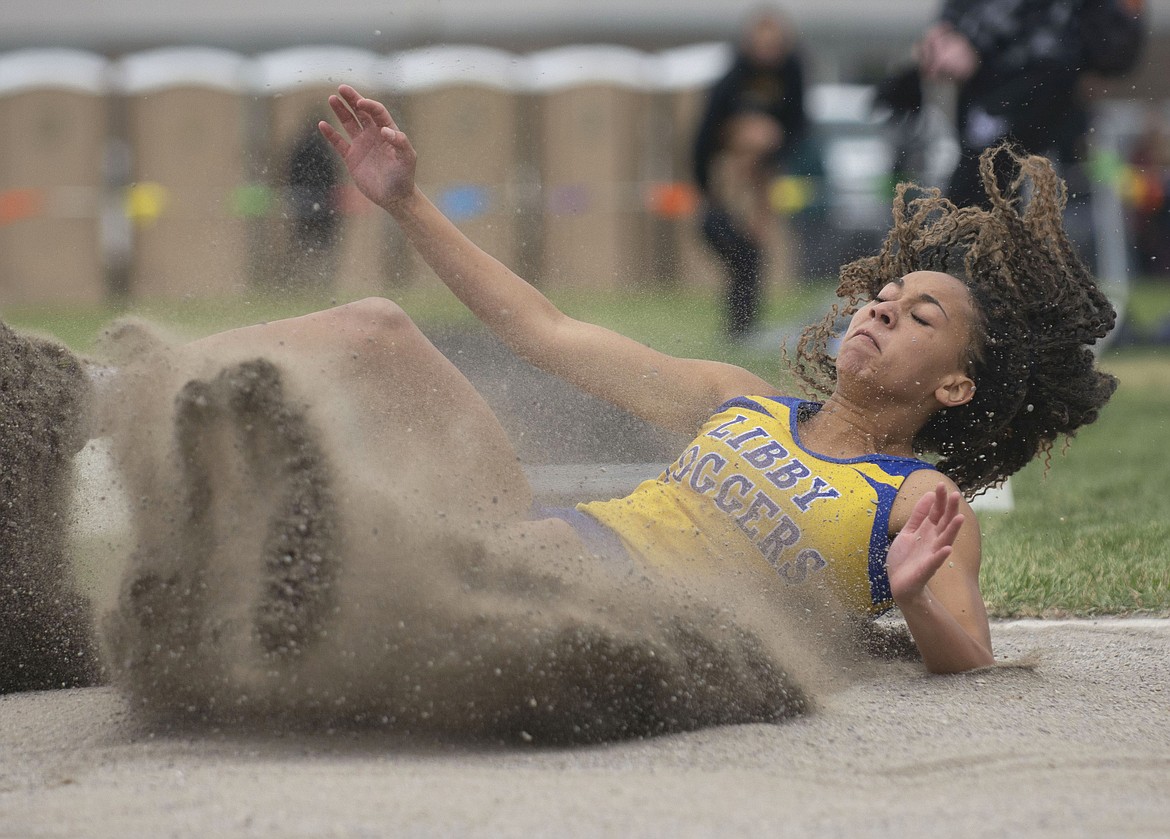 Olivia Gilliam-Smith lands a long jump at the Western A divisional track meet in Columbia Falls on Friday. (Teresa Byrd/Hungry Horse News)(Teresa Byrd/Hungry Horse News)
Previous
Next
by
WILL LANGHORNE
The Western News
|
May 28, 2021 7:00 AM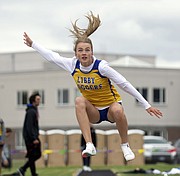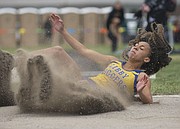 The Libby Logger track team came in seventh place at the divisional track meet in Columbia Falls earlier this month. Senior Jay Beagle put down some of his best times and throws of the year, with seasonal records in the javelin event and the 100-, 200and 400-meter sprints. Beagle came out on top in the 100-meter race with a time of 11.18 seconds.
He placed first again in the 400-meter sprint, making it around the track in 50.05 seconds.
In the 200-meter sprint, Beagle placed second with a time of 22.82 seconds. In the javelin, he took seventh place in the 800-gram javelin event with a throw of 147 feet and 8 inches.
Rylee Boltz took third place in the high jump with a jump of four feet 10 inches. She secured fifth place for Libby in the 200-meter race and set a personal record of 27.19 seconds. Boltz struck again in the 400meter event placing sixth with a time of one minute and 2.62 seconds.
Olivia Gilliam-Smith came in third place for Libby in the long jump with a jump of 16 feet and 3.75 inches.
In the high jump, Trey Andersen took fourth place for the Loggers with a jump of 5 feet and 10 inches.
Dawson Rose of Libby pole-vaulted 11 feet and six inches placing him in fifth place for the event.
In the triple jump, Savanna Sanderson took eighth place and set a personal record with a jump of 32 feet 8.75 inches.
Keilen Rausch took eighth place for the Loggers in the long jump event with a jump of 19 feet eight inches.
In the 12-pound shot put category, Cy Stevenson placed eighth with a personal record throw of 42 feet and eight inches.
---