Steven Thomas Gibson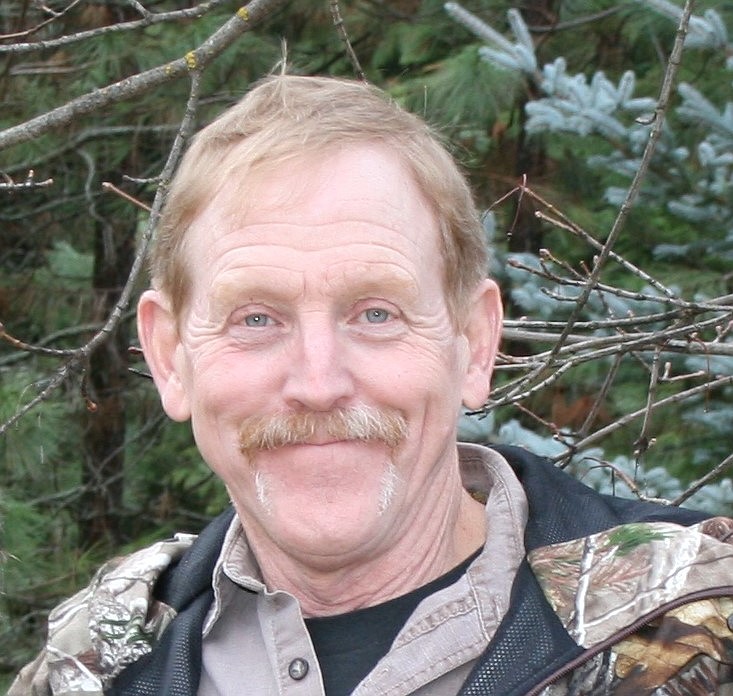 Steven Thomas Gibson went home to his Lord early in the morning of May 2. He had bravely endured a long battle with liposarcoma. Steve passed away at home with his wife of 49 years, Merry Ann, and his two sons, Zack and Mark.
Steve, (or Gib, as his wife and college friends knew him) was born in Sandpoint, Idaho, on March 26, 1948, to Albert Orsen Gibson and Marcia Lucille (Woods) Gibson. He grew up in Troy, where he graduated in 1966. He received a bachelor's degree in forestry in 1971 from the University of Montana. It was there he met his wife, Merry Ann Graver of Anamosa, Iowa, who also was in forestry school. They married in November 1971 and lived in Troy for 10 years. He was a logger, a Lincoln County forester, a log-buyer for the C-Ply mill in Bonners Ferry, Idaho, and performed consulting work.
Their two sons, Zack and Mark were born during this time. In 1981, they moved to the Priest River-Newport area to take a job with Northwest Conifer. He and two friends started a logging company, Skyline Logging, after the mill closed. He helped set up the former C-Ply in Salmo British Columbia, where he was for 11 months until the Canadians took it over. He later worked for Plum Creek Timber and Stimson Timber Co., until he started Four Seasons Forestry in 1998.
His neighbor, Jack Vlasman, recruited Steve to become a volunteer fireman with PO Fire District 4. It became a big part of his life. He served the district for 32 years, departing as assistant chief. He cherished and respected his brothers and sisters in the fire service.
Steve rededicated his life to Christ while working in Phillipsburg in the summer of 1969. He grew in his faith and served in the churches he attended through the years. He was a kind and loving man who lived his faith and loved his brothers and sisters in the Lord.
Steve was a dedicated husband and father. The family went on a camping vacation almost every year. He loved to backpack and hike. He climbed the seven highest peaks in Pend Oreille County, Wash. He hunted earlier in his life, last taking up turkey hunting. He was a car guy and loved working on his street rod projects.
In 2012, he and Merry Ann traveled to Alaska with their fifth wheel and spent seven glorious weeks adventuring. They referred to it as "our trip of a lifetime."
He finally agreed to run Bloomsday the year he turned 50 so his son would stop pestering him. Although he didn't think he'd like the crowds, he continued to run it for the next 17 years until a decline in health limited his participation.
He and Merry Ann turned snowbirds after retirement. He was diagnosed with cancer in Savannah, Ga., in December 2013. They spent three months there, undergoing major surgery and recovery. They still miss and love their church family in Savannah.
They would later travel there again and also to the southwest for several years.
Steve was thrilled to become a grandfather to Jacob and Sara. Being able to spend time with them was a great joy.
Steve is survived by his wife, Merry Ann Gibson; sons, Zack (Amy) Gibson of Eagan, Minn., and Mark (Amanda) Gibson of Chesapeake, Va.; grandchildren, Jacob and Sara Gibson; sisters, Jeanne (Pat-d) Burk and Marcia (Chad) Trenkle; and many nieces and nephews. He was predeceased by his parents and his brother, Michael Gibson.
A memorial service will be held on Sept. 11, 2021, at 11 a.m. at the Dalkena Community Church near Newport, Wash.
---