The Keep, a 'curiosity boutique,' opens on Mineral Avenue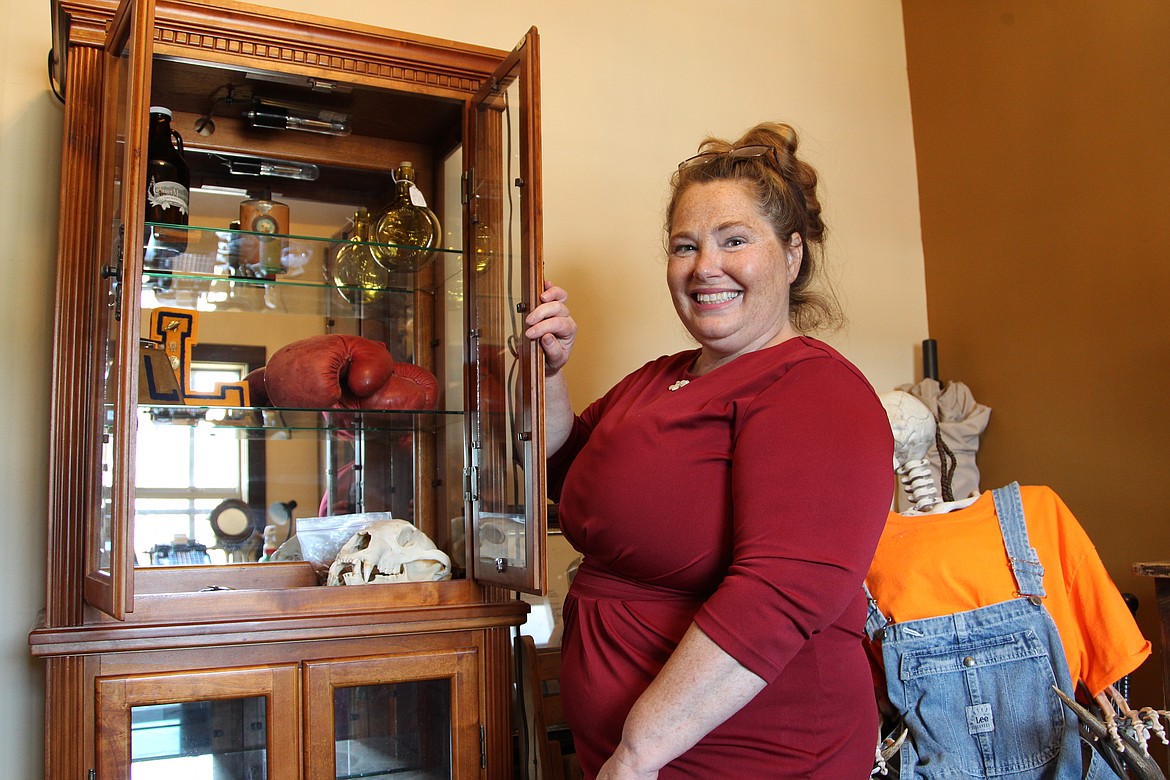 Dhana Nelson, owner of The Keep, poses with Libby relics housed inside the curiosity boutique. (Will Langhorne/The Western News)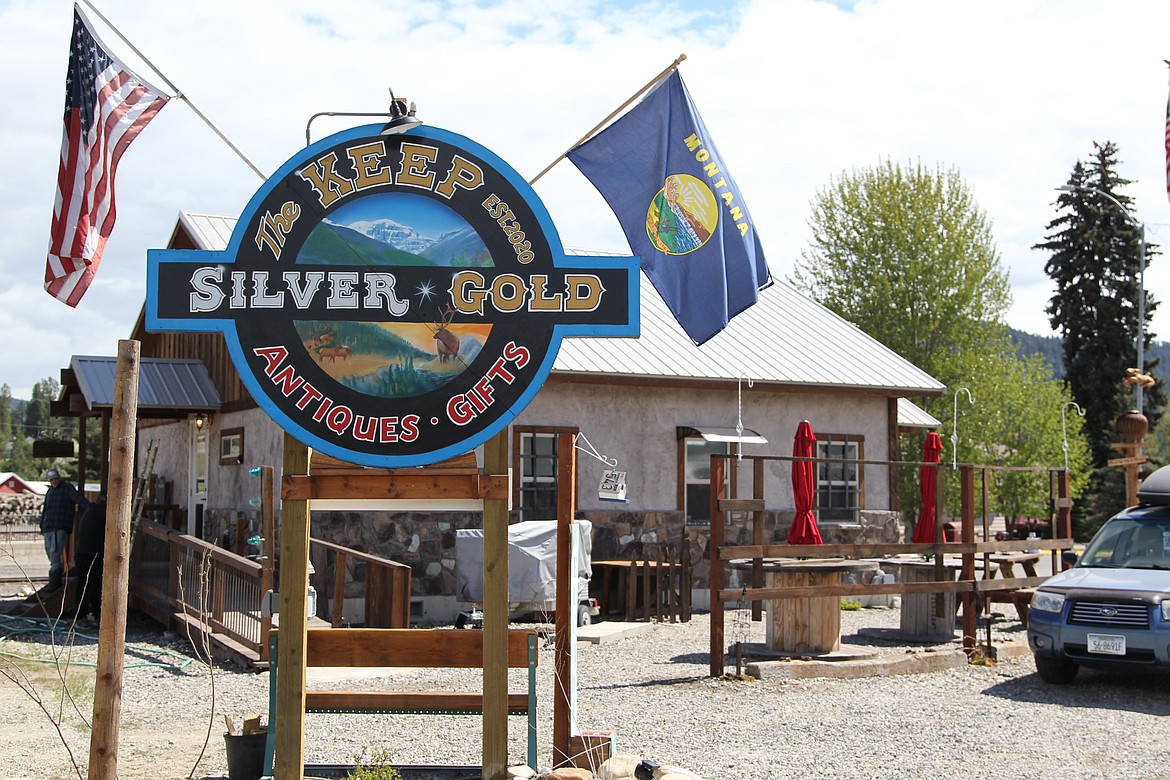 The Keep officially opened on May 14. The curiosity boutique combines elements of a local history museum, a silver and gold shop and an alfresco restaurant. (Will Langhorne/The Western News)
Previous
Next
by
WILL LANGHORNE
The Western News
|
May 14, 2021 7:00 AM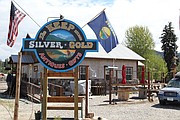 Judging by the sign posted outside, passersby might mistake The Keep, one of Libby's newest businesses, for a roadside gift shop.
Stepping inside, visitors will find the store offers much more than just the antiques and precious metals promised by the placard.
Dhana Nelson, owner of the shop, describes The Keep — which functions at once as a local art store, museum and gold panning base camp — as a "curiosity boutique."
"Almost everything here is history," she said gesturing around the shop, which will formally open on May 14.
Walking through The Keep's main entrance on Mineral Avenue, visitors will find themselves in a room featuring locally sourced artwork and handicrafts. Animal figurines — made from tin boxes — contain secret compartments, which Nelson said can be used to store coins. Vinegars are on display near the door. Jewelry, painted portraits of pets and a few articles of women's clothing round out the eclectic set of commodities.

In a room adjacent to the storefront, Nelson displays fossils and minerals. Seashells from eastern Montana sit alongside the tooth of a Megalodon shark. A cast of a grizzly bear paw print and fossilized dinosaur egg share a countertop. Samples of old man's beard — a lichen with antibiotic properties — and a conch, which Nelson said is used in Chinese medicine, are meant to give visitors a greater appreciation for the uses of natural materials.
"This is just what I love to do, it's not even for sale," she said of the display.
One door down from The Keep's miniature natural history museum is a room dedicated to local memorabilia. Along with a collection of pins from past Logger Days, display cases feature a pair of Todd Berget's boxing gloves, the framed remnants of a rusted pistol found near town and a commemorative Libby Dam bottle.
For any patrons interested in gold or silver, The Keep has a selection of coins and bars for sale. Having spent four years traveling the world selling precious metals, Nelson said she has built up a background in the industry. Her time selling gold and silver was also what motivated her and her husband to build The Keep.
"It's really dangerous traveling with that kind of stuff," she said. "So I decided to build my own shop here."
Inspired by medieval fortresses, Nelson outfitted her redoubt with window bars, shatterproof panes, fireproof stucco and a foundation 10 inches thick.
"The Keep means a stronghold, like of a castle, the last place to retreat to," she said.

For aspiring gold panners, Nelson sells memberships to Northwest Gold Prospectors. By signing up, recreationists can use the organization's claim near Libby Creek.
"It's good, clean, family fun," said Nelson of the group's outings.
To train greenhorns, Nelson plans to set up a panning area outside of the boutique where patrons will be able to screen for rubies and sapphires.
Before The Keep's grand opening, Nelson plans to have an outdoor restaurant area set up. Picnic tables and a bench built by Dr. Brad Black, Lincoln County's public health officer, are already in place. A hotdog cart on wheels will offer al fresco meals. To provide patrons with live music, Nelson is putting the finishing touches on a stage.
Ultimately, Nelson said The Keep represented a culmination of her interests.
"I want to do my own dream," she said. "I want to teach and do it all here. I felt like I could do it and be a positive impact."
---