Businesses struggle to find workers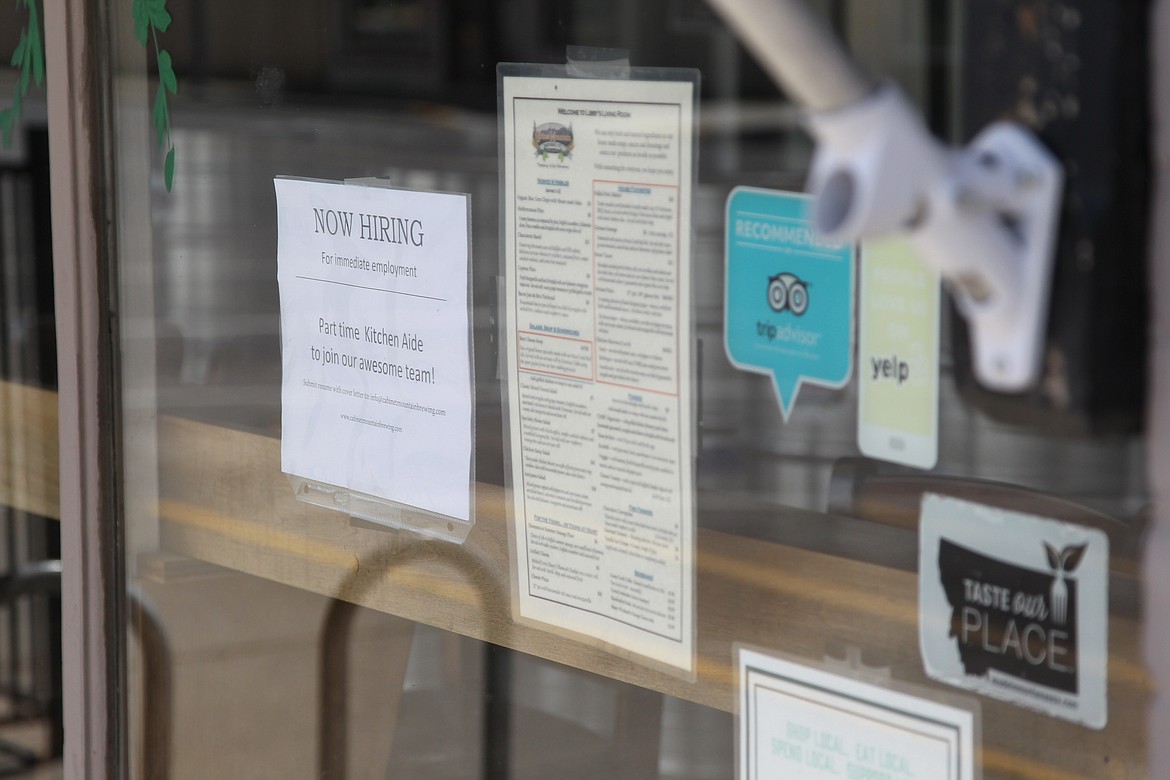 A hiring sign posted at Cabinet Mountain Brewing Company. In recent months, Lincoln County has seen a spike in unemployment making it difficult for many local employers to find workers. (Will Langhorne/The Western News)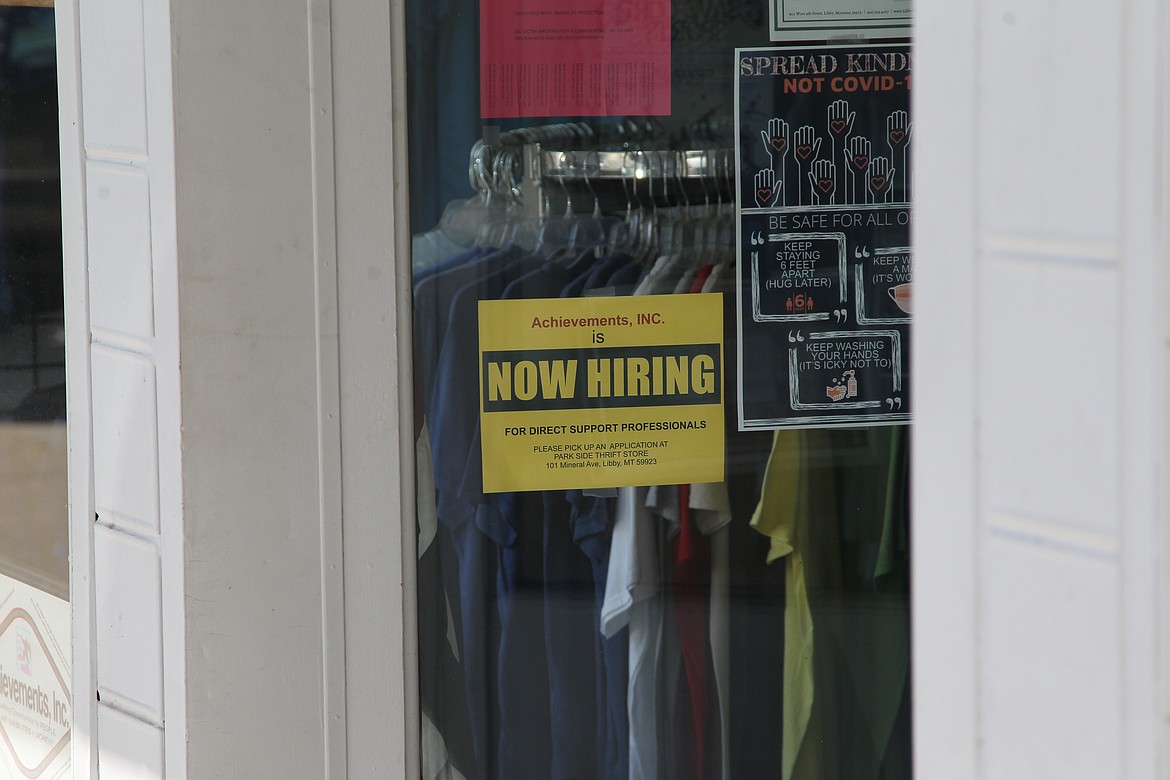 A hiring sign posted outside of Achievements Inc. In recent months, the unemployment rate has spiked in Lincoln County making it difficult for many local employers to find workers. (Will Langhorne/The Western News)
Previous
Next
by
WILL LANGHORNE
The Western News
|
May 11, 2021 7:00 AM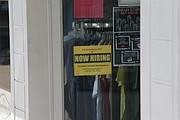 Troy Douthit, manager of Venture Inn, has been feeling the pinch.
While hiring has always presented a challenge, Douthit said that in recent months he's faced a serious staffing shortage. In hopes of attracting more employees, he's boosted the wages and internal incentives offered by the Libby hotel and restaurant. But the changes have made little difference in his candidate pool.
"We're getting fewer applications these days," he said.
Seeing no alternatives, Douthit began closing the inn's restaurant early on Tuesdays and Wednesdays.
The Venture Inn is far from the only local business in need of more staff. Last week, owners of the Red Dog Saloon announced they would stop offering to-go pizzas roughly a month after restarting the service. The Switchback Bar & Grill had to cut back their hours in April after facing a shortage of kitchen staff.
Jonét Moreau, manager of the Job Service in Libby, said that the number of available posts in Lincoln County has been unusually high in recent months. In previous years, Moreau said she had not seen more than around 100 open jobs in the county. On May 4, the Job Service had 150 unfilled listings.
"We've had periods of low employment in the past," she said. "But never like this with so many excellent jobs."
In addition to service industry jobs, which tend to offer lower wages, Moreau said the county is seeing few candidates for openings that pay upwards of $15 an hour.
With an 8.4 percent unemployment rate, Lincoln County is well above the 3.8 percent state average. Nevertheless, employers across Montana have struggled to fill staff shortages. The Montana Department of Labor and Industry announced on May 4 that despite the influx of new residents, the state had 10,000 fewer workers than it did before the pandemic. Over 14,000 openings were listed on MontanaWorks.gov, the state's job search site.
In response to the staffing shortage, Gov. Greg Gianforte launched a program on May 4 that will pay workers to return to the labor force. Any Montanans receiving unemployment benefits as of that date who find and hold down a job for four paid weeks of work are eligible for a $1,200 bonus.
Gianforte also announced that by the end of June Montana would stop offering pandemic-related federal unemployment benefits and revert back to pre-pandemic unemployment insurance eligibility and benefits.
With the passing of the American Rescue Plan Act, the federal government extended the $300 weekly bonus checks for unemployed workers until Sept. 6.
"The vast expansion of federal unemployment benefits is now doing more harm than good," the governor said in a press release. "We now need to incentivize Montanans to reenter the workforce."
Montana's U.S. senators Steve Daines and Jon Tester both applauded Gainforte's change in policy in statements issued May 4.
The Associated Press reported that U.S Labor Secretary Marty Walsh expressed disappointment over Gianforte's decision in a statement issued by Michael Trupo, U.S. Department of Labor spokesperson.
Trupo said that Montana workers who are vulnerable to coronavirus or live with a susceptible family member now have to "make an impossible choice" between their health and their economic security.
The Labor Department has not found evidence that greater unemployment benefits are keeping workers out of the labor force, according to Trupo.
When asked for comment on the cause of the statewide labor shortage, Jessica Nelson, public information officer with DLI, pointed to a press release issued by Gianforte's office on the return-to-work incentives. As of May 6, Nelson said it was still too early to comment on how the governor's program was impacting the labor market.
Locally, business owners in need of workers tended to back the governor's decision.
"I think it's a wonderful thing," said Douthit of the return-to-work bonuses.
Moreau said it was difficult to nail down what was causing the high rate of unemployment in Lincoln County. She noted that some workers might be hesitant to return to their jobs with the coronavirus still posing a threat.
Travis Espinosa, general manager at the Libby Pizza Hut, said he felt a combination of unemployment benefits and health concerns were keeping laborers out of the local job market.
At the Switchback, which has been looking for a new cook, owner Dianna Torgison offered a blunter explanation.
"You can blame Biden for that," she said.
---