Commissioners favor bringing back Logger Days in some form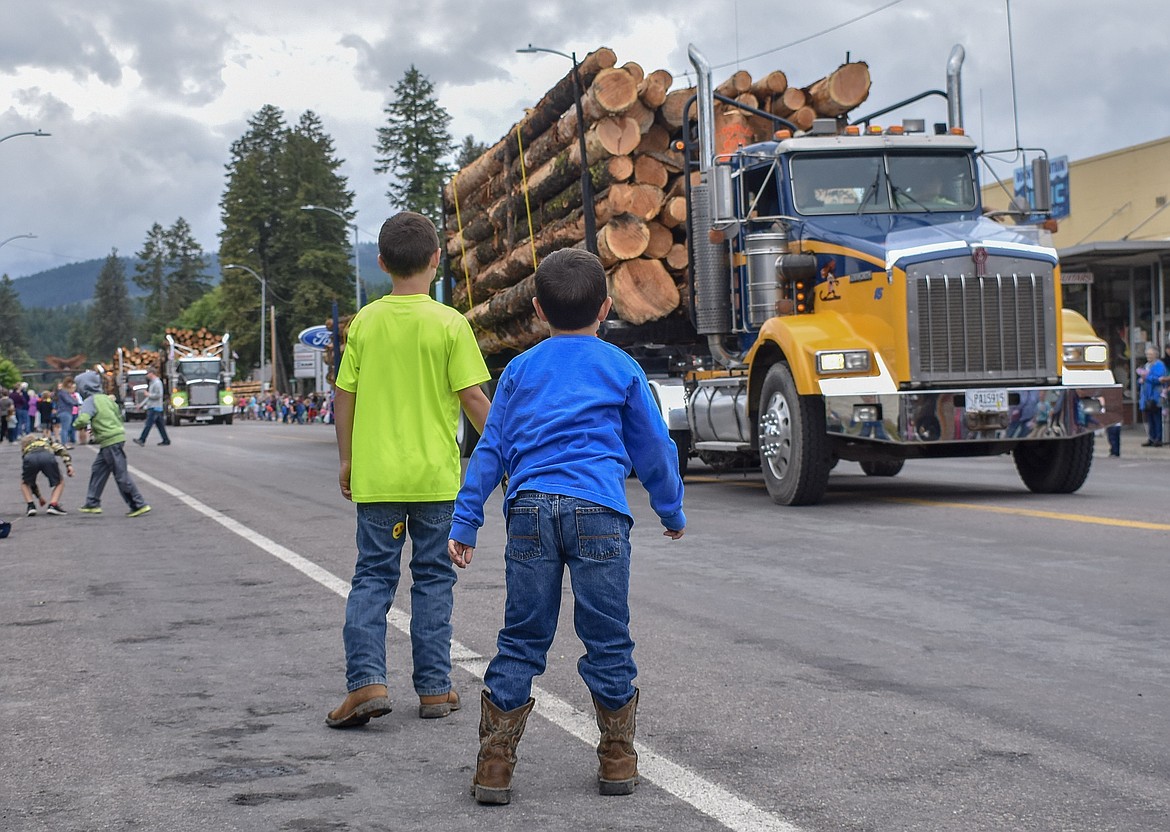 The Libby Logger Days parade down Mineral Avenue on Saturday. (Ben Kibbey/The Western News)
by
DERRICK PERKINS
Editor
|
May 4, 2021 7:00 AM
County Commissioner Mark Peck hopes to see Libby Logger Days make a comeback.
The Libby representative to the Lincoln County Board of Commissioners, Peck told his colleagues April 28 that he had mentioned it to the organizer of Liberty on Parade, a new Fourth of July celebration scheduled for the traditional weekend of Libby Logger Days.
"I did talk with Kenny Rayome just a little bit and threw the idea out there of regenerating Logger Days or something similar as part of [Liberty on Parade]," Peck said. "That's the slot that they're essentially filling in."
An exploration and celebration of the region's forestry-heavy heritage, Libby Logger Days ran for 61 years, but came to an abrupt end in 2020. Organizers cancelled the multiday gathering over COVID-19 concerns.
And when the annual Troy Fourth of July bonanza was similarly cancelled, Rayome's Liberty on Parade sprung into being. Rayome, a U.S. Navy veteran, said during the height of the pandemic shutdowns that it was more important than ever to gather together and celebrate the nation's independence.

The event, which included the aforementioned parade through Libby and culminated with a fireworks display at J. Neils Park, was a success. So much so, Rayome decided to make it an annual tradition.
But that temporarily put it in direct competition with Troy's returning Independence Day extravaganza. Rayome announced last month that he had shifted the date to June 26, the week before the Fourth of July holiday and the weekend when Libby Logger Days traditionally drew people to town.
Peck brought up the idea of combining or otherwise paying homage to Logger Days as commissioners shifted $1,000 in economic development funds toward the Liberty on Parade event.
County Commissioner Jerry Bennett (D-2) raised the idea of an expanded Logger Days, one that also pays homage to the region's mining history. Changing it to a heritage day celebration could foster a more diverse set of activities, he said.
Peck agreed.
"I think heritage day is a more encompassing [concept]," he said.

---