Richard Williams, 85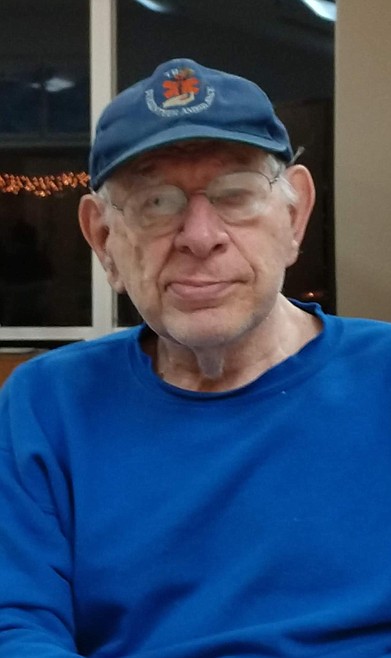 Richard Williams. (Courtesy photo)
Richard (Dick) Williams, 85, passed away peacefully in the early morning hours of March 15, 2021, at the Libby Care Center after several years of failing health.

Dick was born in upstate New York, in the town of Allegany, to William and Mary Williams. He was the eldest of four children. He developed a great appreciation for the outdoors as a youngster, enjoying camping, fishing, hunting and trapping.

After graduating from high school, Dick worked for the State of New York Forestry Department. He received his forestry degree from the Ranger School in Wanakena, N.Y., later returning to work for New York State. Dick served in the U.S. Army (1958-1960), where he was a member of the shooting team.

Dick met Judy Malanowski of Salamanca, N.Y., and spent a couple years getting to know her. They were married on April 3, 1961, in Little Valley, N.Y. His career of 31 years with the U.S. Department of Agriculture and U.S. Forest Service took his family to Pennsylvania, Wisconsin, Washington and Montana.
He was an active member in his community, including serving on the Troy Television Board and as a member of the Troy Volunteer Ambulance for 34 years. Besides enjoying time with his family, his other passions included reading, history and aviation.
He is preceded in death by his parents, William and Mary Williams; a sister, Mary Oliver; daughters, Sandra Patricia Williams and Christine (Williams) Dirkes.
He is survived by his wife of 60 years, Judy of Troy; seven children, Suzanne Mattson and husband, Dave, of Kalispell, Michael Williams and wife, Kim, of Missoula, Patricia Williams of Troy, Julie Williams and husband, Ralph Lotspeich, of Naples, Idaho, Karen Cramer and husband, Erin, of Stayton, Ore., James Williams and wife, Melissa, of Cedar Rapids, Iowa, and Kathleen Williams and husband, Michael, of Four Lakes, Wash.; grandchildren, Terri Mattson, Andrew Mattson and Steven Mattson of Kalispell, Alex Cramer and Nolan Cramer of Stayton, Ore., Caleb Williams and Tyler Williams of Cedar Rapids, Iowa, and Alexis Lennon of Four Lakes, Wash.; his brother, James Williams of Pensacola, Fla.; and his sister, Judy Bryant of Perry, N.Y.
Rosary will be at 7 p.m., April 7, at the Immaculate Conception Church in Troy. Mass of the Resurrection will be at 10 a.m., April 8 at the church.
Arrangements are by Schnackenberg Funeral Home in Libby. Online condolences and memories may be shared at www.schnackenbergfh.com.
---