Deferred sentence revoked for Brewer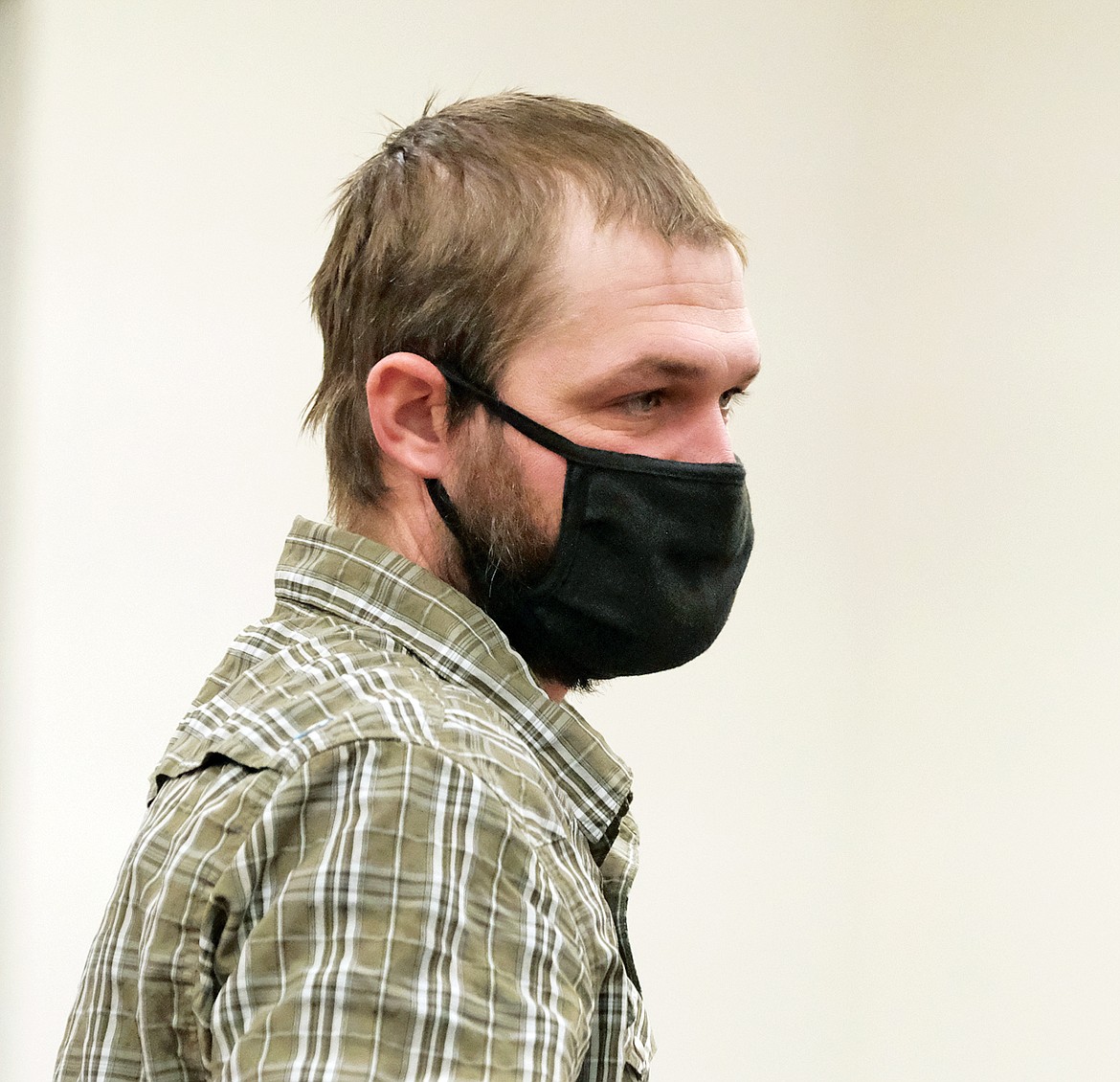 Eddy Lon Brewer in Lincoln County District Court in 2020. (Paul Sievers/The Western News)
by
DERRICK PERKINS
Daily Inter Lake
|
March 26, 2021 7:00 AM
A man serving a deferred sentence for criminal endangerment is back in the care of the state Department of Corrections after picking up a driving under the influence charge in Missoula.
Eddy Lon Brewer of Bonner received a three-year deferred sentence in Lincoln County District Court on Jan. 25 after pleading guilty to the felony charge. On Jan. 30, he was allegedly caught driving under the influence in Missoula.
Probation officials said in court documents that Brewer also skipped a Jan. 29 appointment to pick up alcohol monitoring equipment in Kalispell. Under the terms of his deferred imposition, Brewer was required to participate in the 24/7 sobriety and drug monitoring program and undergo a year of continuous monitoring.
Probation officer Steve Watson was blunt in his assessment of the violations.
"…Brewer was only on probation for a period of four days before he violated the terms of probation," Watson wrote, noting Brewer's missed appointment. "Then [Brewer] made another bad decision on Jan. 29, 2021, and chose to use alcohol. On Jan. 30, 2021, [Brewer] was charge with felony DUI because he chose to use alcohol and operate a motor vehicle."
District Judge Matthew Cuffe took a dim view of Brewer's actions and his claims of contrition during his March 15 hearing. Brewer's defense attorney, Scott Hilderman, told Cuffe that Brewer admitted to the probation violations and "fully recognized it's time for treatment."
"He'll get, hopefully, the treatment that he claims he wants," Cuffe said.
Cuffe sentenced Brewer to three years with the Department of Corrections to run concurrent with any sentence related to his outstanding DUI charge in Missoula. Brewer also was ordered to pay all financial obligations imposed by the sentence.
"There is clearly a substance abuse issue with Mr. Brewer and this allows for the treatment of that [issue]," Cuffe said.
---