Verna Anna Welch, 95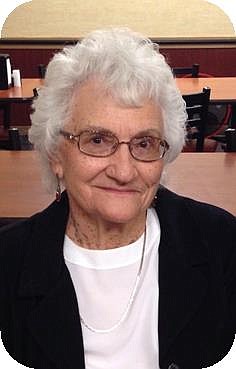 Verna Anna Welch, 95, passed peacefully into the arms of her Lord at home with her daughters by her side. She began her life in Ekalaka on December 23, 1925, the daughter of Albert and Anna Frye.

A longtime Libby resident, she worked as a clerk for the U.S Forest Service. After retiring, she and her husband, Charlie, enjoyed traveling to Europe, Hawaii and most of the United States. Verna had many interests, including gardening, yard sales, walking and hiking, berry picking, dancing and playing card games.

Family was so important to Verna.
She was preceded in death by her husband, Charlie; six of her siblings; and sons, Bob Welch and Charlie Welch. Verna is survived by her brother, Lloyd (Betty) Carroll; daughters, Peggy Tong and Jeanne Lohof; seven grandchildren, Cassie Johnson, Robbee (Joe) Pennock, Kirtlye (Stirling) Lohof/Tyler, Lynon Lohof, Derek Welch, Shannon Welch and Tori Welch; and 10 great-grandchildren.
Verna was one of the founding members of Libby Christian Church. Her church family remained important to her and supportive of her to the end. She so appreciated her many friends in the community who helped her remain independent and at home.
Services for Verna were held March 22 at Libby Christian Church. Visitation was held March 21 at Schnackenberg Funeral Home.
Online condolences and memories may be shared by visiting www.schnackenbergfh.com.

---