Softball squad warming up for season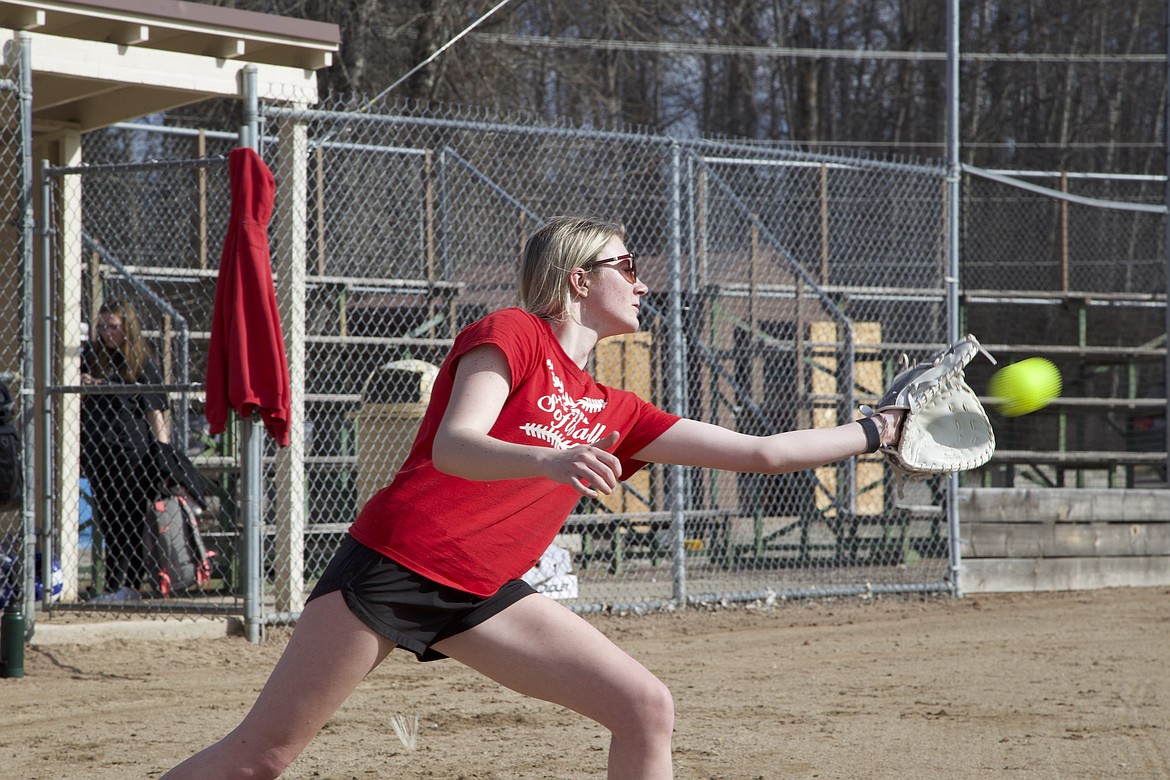 Sophomore Mackenzie Foss catches a ball on first base during a March 18 practice. (Will Langhorne/The Western News)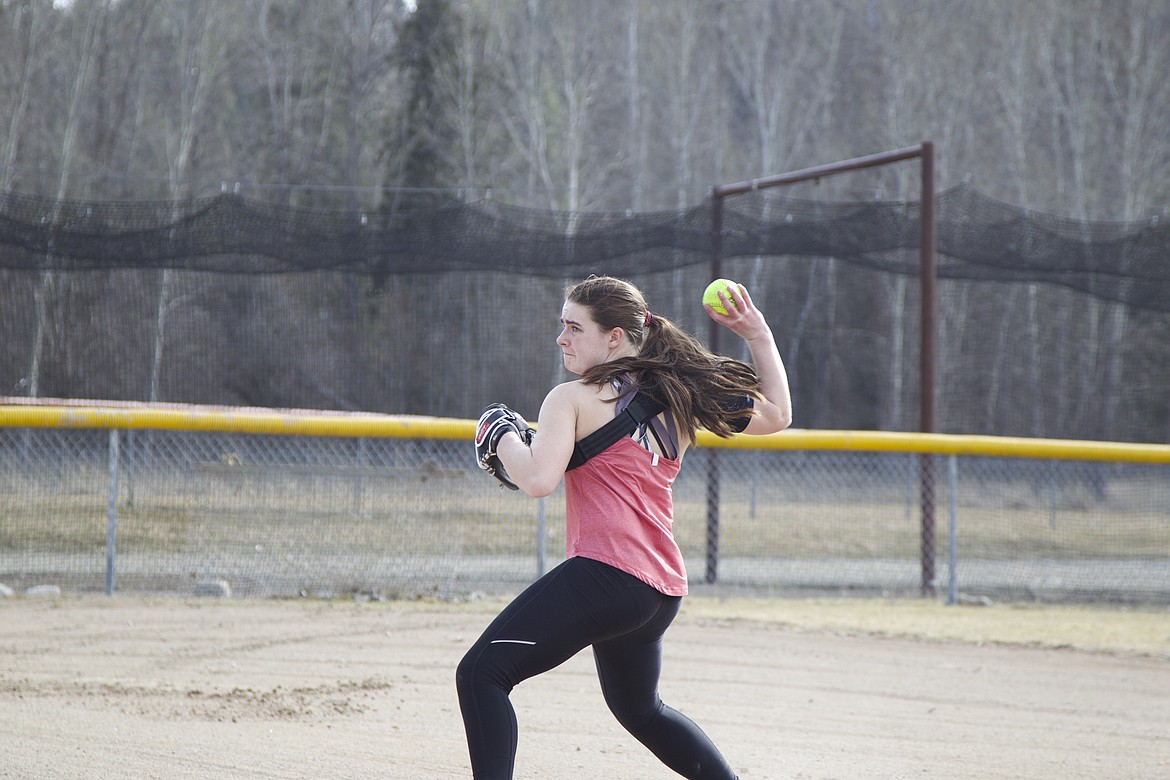 Senior Bethany Thomas launches a softball during practice March 18. (Will Langhorne/The Western News)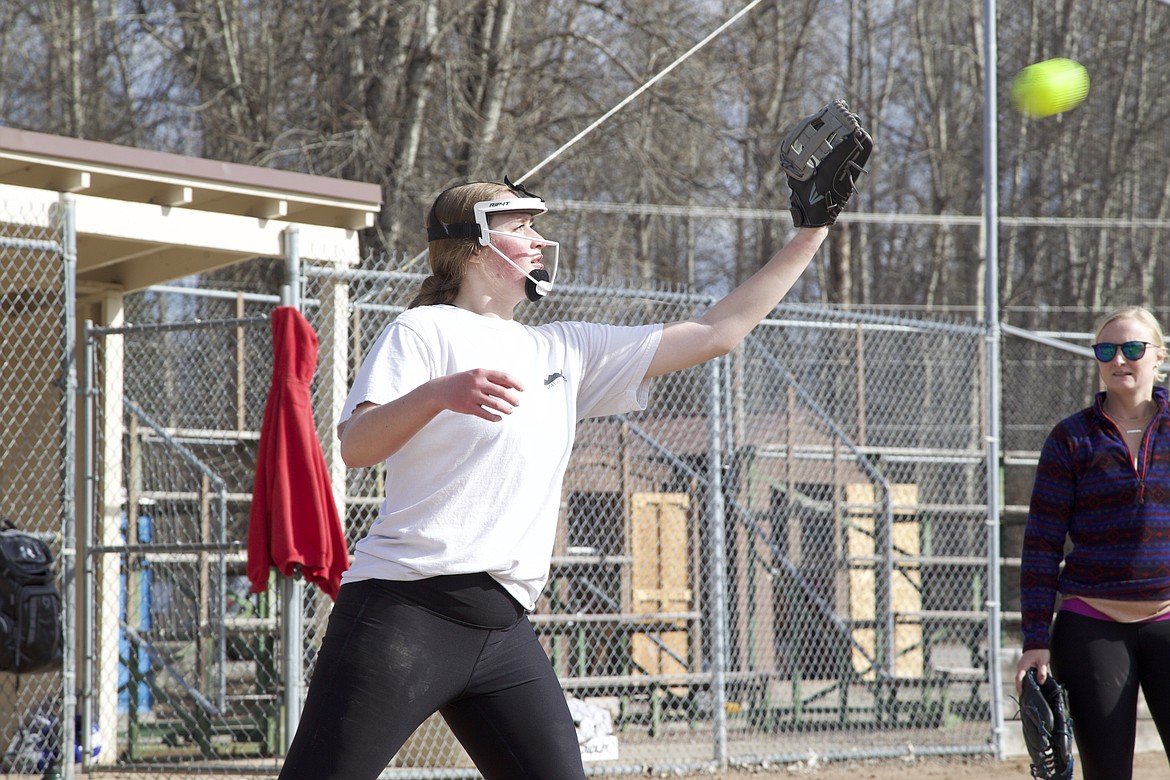 Junior Taylor Munro catches a ball at first base during a March 18 softball practice. (Will Langhorne/The Western News)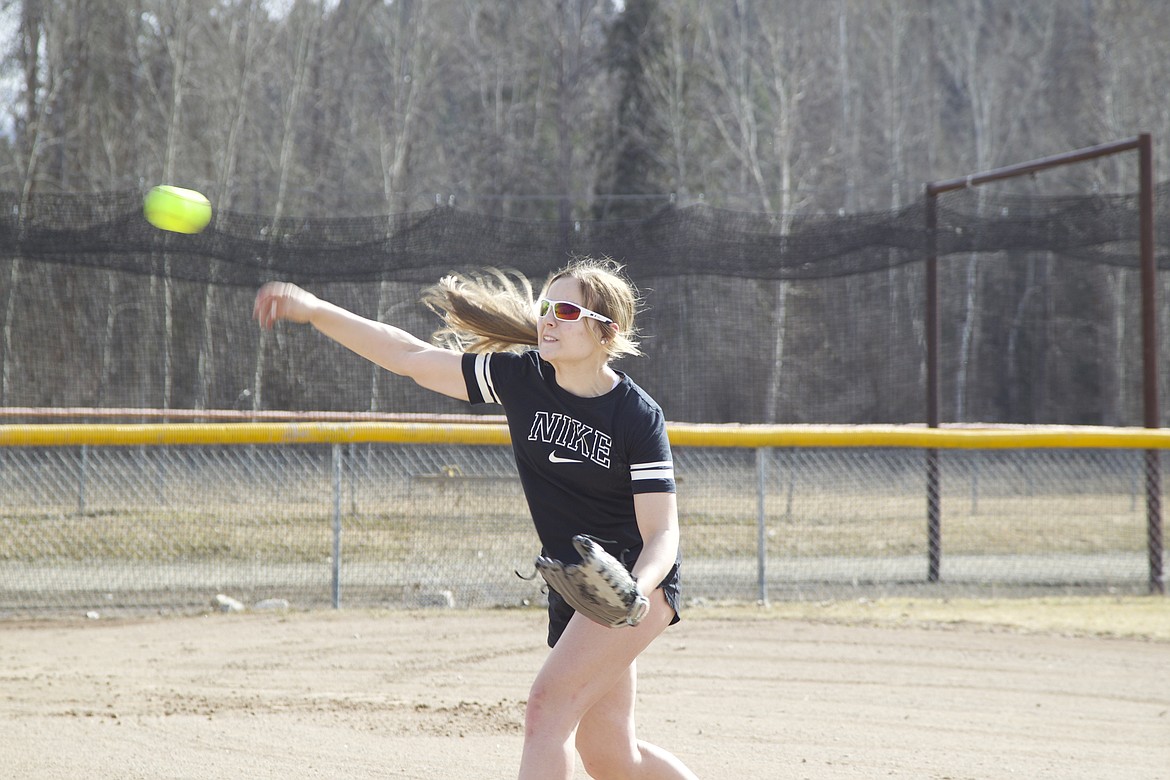 Sophomore Kinzee Boehmler launches a softball during practice March 18. (Will Langhorne/The Western News)
Previous
Next
by
WILL LANGHORNE
The Western News
|
March 23, 2021 7:00 AM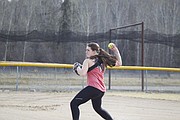 After a couple days of indoor practice, the Libby softball team hit the fields March 17 to take advantage of last week's good weather.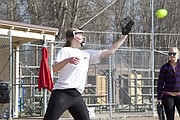 Coach Dean Thompson said this year's squad is young. Of the 18 students that came out, three are returning seniors and eight are freshman.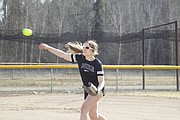 Senior starters Bethany Thomas and Kayley Svendsbye found that despite the Lady Logger's overall lack of experience, the team was coming together well. During a March 18 practice, Thomas said the younger players had made rapid improvements since joining the squad.
"They're pretty impressive actually," said Svendsbye. "The first week you always learn a lot."
Like other spring sports teams, the Lady Loggers missed last year's season due to the coronavirus pandemic.
During the summer, some players were able to rack up experience through the USA softball league. In particular, Thompson commended the offseason efforts made by junior Taylor Munro and sophomore Mackenzie Foss.
During a March 18 practice, Munro said working with the team's pitching coach had helped her develop her arm. Having missed her sophomore season, Munro was excited to return to the field this year.
Foss likewise said she focused heavily on her pitching skills in the offseason. She was excited about joining the Lady Loggers and thought the squad was developing well.
"I think we have a pretty good team this year," she said.
With Libby's first game only a few weeks out, Thompson said he was working on his players' technique and figuring out position assignments. He had selected four pitchers, including Munro and Foss, who he plans to rotate through during games.
To help him develop the team, Thompson has counted on the help of assistant coaches including Brooke Soley, a Lady Logger state champion from 2008, and Mindy Foss, a 2003 Libby graduate.
"It's nice to have role models for these girls to look up to," said Thompson.
The Lady Loggers will play their first game against Frenchtown on April 3. Though the Broncs generally sit near the top of the conference, Thompson said it was hard to tell how they would stack up against Libby given last year's missed season.
"It's a little nerve-wracking but I'm excited to play," said Svendsbye.
---