Matthew Ryan Gilman, 46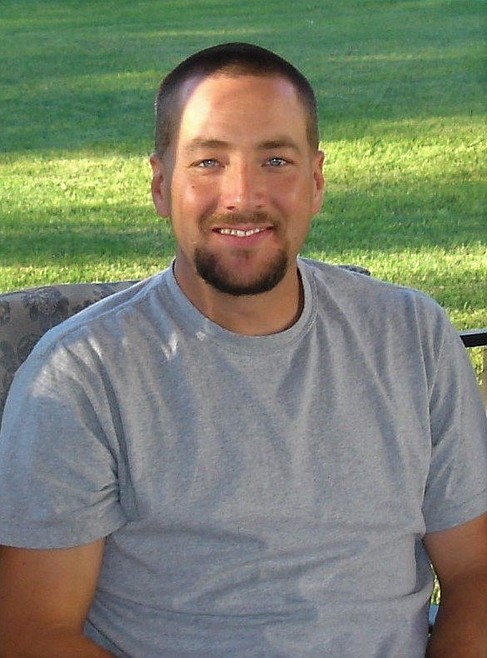 Matthew Gilman. (Courtesy photo)
Matthew (Matt) Ryan Gilman, 46, passed away Feb. 26, 2021, in Whitefish. He was born at North Valley Hospital in Whitefish on May 3, 1974, to Martin and Laurie Gilman. He was the youngest of three children.

Matt grew up in Whitefish and lived his life in the outdoors especially on Big Mountain. He loved to mountain bike and snowboard, spending his leisure time in the summer in or on the water, paddle boarding, wake surfing and fishing. If you didn't find him outdoors, he likely was on the basketball court, enjoying a game with friends.
He was an active member of the Flathead Area Mountain Biking Association and a lifetime member of the NRA. Matt was also a member in good standing of the UA Local 459, Plumbers & Pipefitters Union.
Matt moved in the middle of his freshman year from Whitefish High School to Libby, where his dad had transferred for work. Matt graduated from Libby High School in 1992, but he maintained the close relationships of his youth in Whitefish throughout his life.
After high school, Matt earned an Associate's degree in culinary arts at Flathead Valley Community College and worked as a chef at Rocco's in Kalispell and other local restaurants for several years.

He later moved to the greater Seattle area to attend an HVAC training school and complete an apprenticeship. Afterward, he worked for Olympic Mechanical in the Seattle area and Carson Brothers in Kalispell for many years. He worked for Johnson Controls as a journeyman HVAC technician for more than 10 years and up until the time of his passing. He was well respected for his knowledge and work ethic.

Matt was married on June 7, 2003, to Lindsay Nicole Parrish. They remained married for 16 years. In 2013, their son Landon was born. Matt was an incredibly dedicated father, sharing his love of the outdoors with Landon. If they weren't at home, you could bet they were out hiking, mountain biking, snowboarding or making mischief together.
Matt was an incredibly kind and compassionate person. He was always doing something that would make you laugh. His smile carried an air of mischievousness, which always made you wonder what he was up to. But Matt was one of the good ones, an authentic and genuine person always willing help someone in need. He had a heart of gold, and a smile and sweetness that will be sorely missed.
Matt was preceded in death by his mother, Laurie Anne Cunningham; stepfather, Charles Cunningham; and grandparents, M. Earl and Marjorie Gilman and Elmer and Nadine Absalonson.

He is survived by his father, Martin Gilman; stepmother, Susan Gilman; brother, Michael Gilman (Kathy) of San Antonio, Texas; sister, Elaine Bentzinger (Bret) of Redmond, Wash.; stepbrother, Charlie Wilson (Marlene) of Kalispell; stepsister, Coni Muzi (Patrick) of Kalispell; son, Landon Gilman of Kalispell; and many aunts, uncles, cousins, nieces, nephews and extended family members.

A service will be held at Buffalo Hill Funeral Home in Kalispell on March 26 at 1 p.m. A celebration of his life will be held in the conference room at the Hampton Inn, 1140 U.S. Highway 2 West, Kalispell MT following the service.
A donation in Matt's honor can be made to a charity of the donor's choice. Friends are encouraged to visit our website at www.buffalohillfh.com to leave notes of condolences for the family. Buffalo Hill Funeral Home and Crematory is caring for the family.
---