Keith Walsh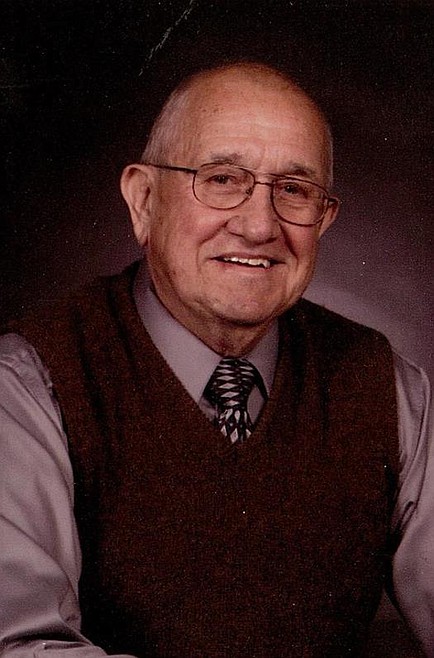 Keith Walsh. (Courtesy photo)
After many years of serious health challenges, Keith Walsh's bright spirit sped from his old "clay jar" toward his heavenly home in the wee hours of March 16, 2021.

He was born June 9, 1931, in Somers to George Dunstan and Dorothy Odell Walsh. The family moved to Libby in 1941. Keith attended school there, playing basketball and football. In Libby, he met the love of his life, Patricia Kessel, whom he would marry after he graduated from Libby High School in 1950.
He worked for J. Neils Lumber Co., in the box factory, prior to enlisting in the U.S. Air Force. He was stationed at March Air Force Base in California, where he served four years and four more in the U.S. Air Force Reserve. The young couple returned to Libby in 1955. Keith began working various jobs at the mill, beginning as a welder. He closed out his career as maintenance leadman. After 43 years with J. Neils, St. Regis Paper Co. and Champion, he retired in 1993.

Keith was truly devoted to his beloved Libby. A member of the Libby Elks Club for 39 years, he served as an exalted ruler in 1973. A Cubmaster for many years, he helped build the first Pinewood Derby track. He also collaborated to start Little League, the Babe Ruth League and finally American Legion Ball, where he coached for 15 years.
Keith was a member of American Legion Post No. 9 for 59 years. In 1971, he served as post commander. During his tenure, he helped with Operation Christmas, flying 4,000 Libby-area Christmas Trees to the troops in Vietnam. Keith treasured this memory and the government citation he received for his efforts. It still adorns one of the many family room shelves alongside various community awards, including dozens of golf and bowling trophies.
Keith served as chairman of the board in the early days of Cabinet View Country Club. Prior to, and after, retiring, he enjoyed golfing with so many wonderful friends.

Keith was preceded in death by all four of his siblings, Russ, George, Marv and sister Geri.
Keith is survived by his wife, Pat, of 68 year; two sons, Brian "H" (Laurie) of Peoria, Ariz., who returned to Libby in 2018, and Darren (wife Julie) and their daughters, Liz and Kelly, of Seattle; and many cousins, nieces and nephews in the U.S. and Canada who loved him.
A Christian memorial with military honors will take place this summer with a final date to be determined. In lieu of flowers, memorials in Keith's honor may be sent to Christ Lutheran Church, 200 W. Larch St., Libby MT 59923.

Arrangements are by Schnackenberg Funeral Home in Libby. Online condolences and memories may be shared at www.schnackenbergfh.com.
---