Donald Quinn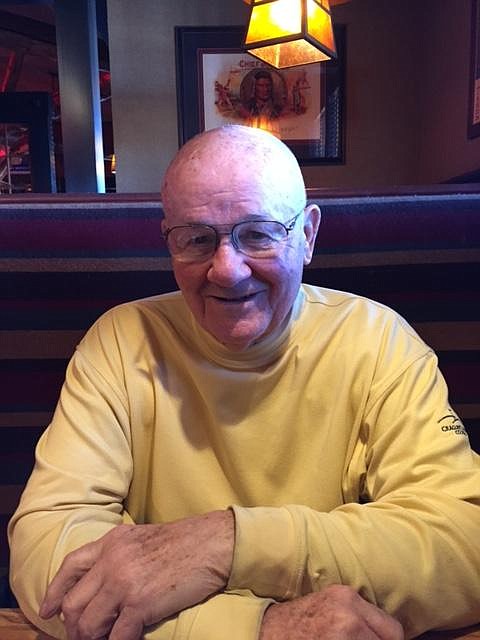 Donald Quinn. (Courtesy photo)
Donald Quinn passed away peacefully March 11, 2021, after living with dementia for the past few years. True to Don's personality and spirit, he went out on his own terms. He surprised all by surviving COVID-19 this past summer. He was able to enjoy a car ride around Gull Lake on the Saturday before his passing and then laid down to begin his journey to reunite with the love of his life, Fran. How Minnesotan is that!
Don will be remembered for his faith, love of family and competitive nature. This competitive spirit gave him great success at the collegiate level. He was captain of an Augustana University football squad that won a national title.
He was drafted by the Chicago Bears, but by this time his body was telling him, "no." That, along with the arrival of a newborn son, prompted him to turn his energies toward his family. His adventurous nature led him to convincing Fran to move to Libby along with their four sons in 1969.
He bought four horses, allowing each boy to pick out their favorite by color. Don was fortunate to have a very knowledgeable and friendly horseman, Mr. Leckrone, who assisted in training the horses and teaching him the ways of a true horseman. His family was able to experience all that Montana offers, including skiing, snowmobiling, hunting and building their own home.
Don was raised in Minneapolis, graduating from North Central High School. He started college, but then decided he would "see the world" by enlisting in the U.S. Army. He was able to spend a year in Germany as a member of the Army football team. Upon returning to the states, he was reunited with the love of his life, Fran, whom he first met while they were in the fifth grade. He obtained his college degree on an athletic scholarship.
His professional career included serving as the athletic director and baseball coach at Benilde (now Benilde-St Margaret) in Minneapolis; physical education/health teacher and varsity football coach in Libby; and sales professional at Greg Larson Sports in Baxter, Minn.
The family would like to thank all the staff at Northern Lights who provided great care to Don.

Don is now able to join his beloved wife, Fran. He is survived by three of his seven siblings: Mike, Pam (Dave), and Patty (Jim). He also is survived by his four sons, Mike (Christina), Pat (Janet), Dennis (Joanne) and Dan; grandchildren, Jared (Bethany), Crysta (Dustin), Jordan, Kylee, Logan, Sean and Evan; and great-grandchildren, Degan, Harper, Tysin and Quinly.
Mass of Christian burial will be held at 10 a.m., March 22 at St. Francis Catholic Church in Brainerd. Burial will be in the Minnesota State Veterans Cemetery at 11 a.m. Arrangements are by Nelson-Doran Funeral Home. Mandated COVID-19 guidelines will be followed.
---