Red Dog could revive its pizza menu as takeout only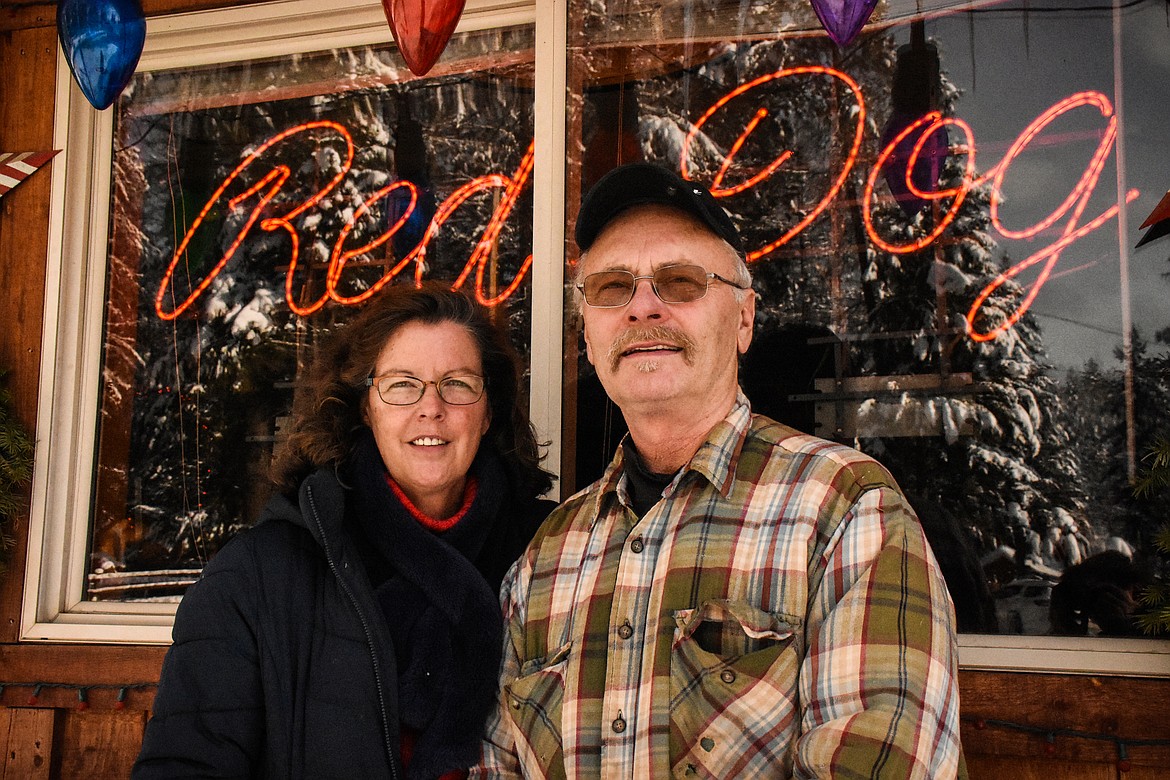 by
WILL LANGHORNE
The Western News
|
March 16, 2021 7:00 AM
Local flatbread-lovers rejoice: The Red Dog Saloon may soon begin serving its famed pizza again.
Co-owner Lisa Mohr said she and her husband, Bruce Mohr, might reopen the saloon for takeout service on weekends, starting in April. The menu will be limited to the saloon's pizza selection. Lisa Mohr said that reopening the restaurant for sit-down dining was still not a possibility.
The plans remain tentative as the proprietors are waiting to hire three to four workers to handle the operation. Lisa Mohr said the saloon began collecting applications through Montana Job Service two weeks ago. As of March 9, she was unsure of how many candidates the Red Dog received.
The news comes nearly a year after the Mohrs shuttered the saloon. In late January of 2020, the Mohrs told The Western News they were getting out of the business because of the full-time commitment the bar and restaurant required. While they enjoyed the experience and appreciated their customers, they were looking for a change.
The Mohrs opened the Red Dog the night before Thanksgiving in 1984. Lisa Mohr told The Western News last January that it all came together quickly.
"The beer came in at 4 o'clock and people started showing up at 6," she said.
Before that day, neither of the Mohrs had run a bar or restaurant. Bruce Mohr, a U.S. Air Force veteran, had a background as a mechanic. Lisa Mohr had worked in a bank and for a clothing retailer.
Lack of experience wasn't much of a hindrance for the Mohrs. By creating an atmosphere that catered to families, the couple attracted a loyal local following. The bar and restaurant also became a treasured watering hole for summer tourists and winter skiers. In 1991, the Mohrs tacked on a dining room to the small bar and business kept growing,
For many, the Red Dog's pies are an old favorite. To perfect their pizzas, the Mohrs attended expositions in Las Vegas. Bruce Mohr and his brother Mark also concocted a signature recipe that hinges in part on whole wheat.

The Mohrs didn't let the Red Dog lie long after leaving it last year. In April, the couple partnered with the presumed future owners of the saloon and began offering take and bake pizzas. Unfortunately, COVID-19 complicated things. Lisa Mohr said she and her husband were ultimately unable to hand the business off due to the pandemic.
---