Eddie Wayne Vanmeter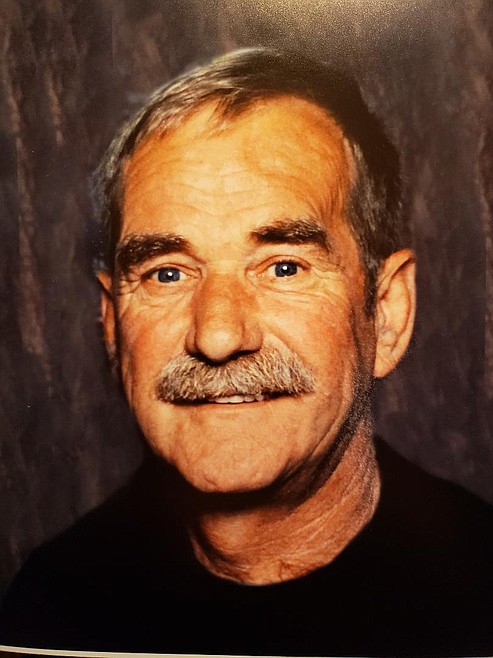 Eddie Wayne Vanmeter. (Courtesy photo)
Eddie Wayne Vanmeter passed away peacefully in his sleep Dec. 17, 2020, at his residence in Libby.
He was preceded in death by his father, Otto Vanmeter; mother, Cleo Young Vanmeter; his wife and true love, Patsy Hettinger Vanmeter; and granddaughter Breanna Rae Horner.
Eddie is survived by his children, Brandy Kraft, Eppie Martin, Tammy Gray, Michelle Olexiewicz, Erin Ward, Emily Vanmeter, Haley Vanmeter, Eddie Brandon, Michael Vanmeter and Matthew Vanmeter; 29 grandkids; and 17 great-grandkids.
Eddie was born Sept. 20, 1949, in Fresno, Calif. He was one of 10 children. At the age of 18, Eddie was drafted into the U.S. Army. He served two tours in Vietnam, where he received several military commendations.
After his service, Eddie eventually returned to Susanville, Calif., where he worked in the lumber industry. He met and married his second wife, his true love, Patsy. They settled on the "Mountain" where they built their dream home, off the grid. They raised their children together until Patsy had a tragic accident that took her life. Eddie dedicated his life to being both father and mother to his children, Brandy, Eppie, Tammy and Michelle.
After retirement, Eddie settled in Libby, where he enjoyed family, hunting, fishing, cutting firewood and the outdoors. His also enjoyed traveling around the country, visiting his kids and grandkids. Everyone enjoyed Eddie's sense of humor. They called them "Vanmeter stories."
Eddie always said someday he would be with Patsy again. He will be sorely missed.
---