Ballard faces new charges in district court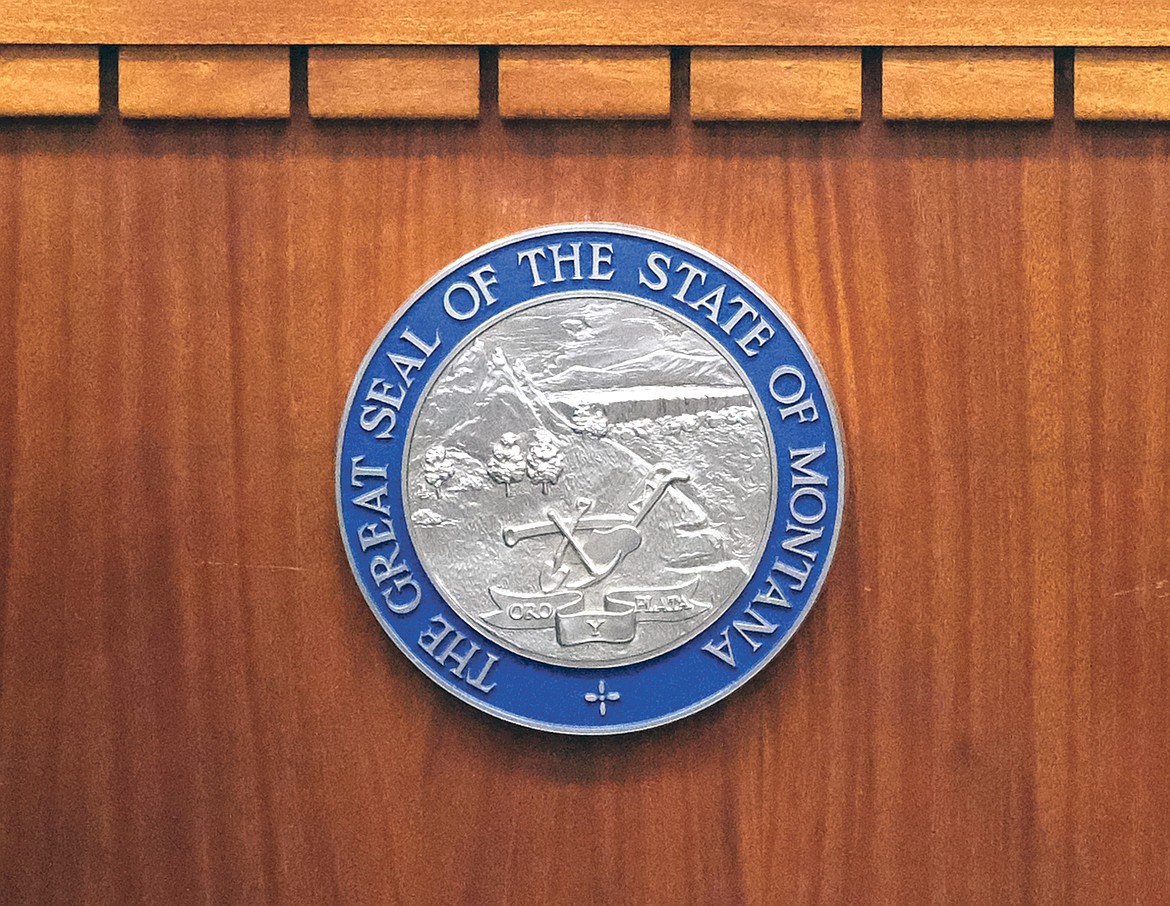 State seal of Montana. (File photo)
by
DERRICK PERKINS
Daily Inter Lake
|
March 2, 2021 7:00 AM
A suspected drug dealer faces a criminal endangerment charge in Lincoln County District Court after nearly causing a collision with a law enforcement vehicle on U.S. Highway 2 earlier this month.
Wallace Lee Ballard, 53, was unknowingly under the watchful eyes of the Lincoln County Sheriff's Office shortly before the near miss on Feb. 12. In an affidavit, Detective Brandon Holzer wrote that he and his partner, Detective Dan Holskey, had Ballard under investigation for several months when they came across him in the parking lot of the weigh scales near Troy.
The pair had parked nearby to keep tabs on Ballard as the area is known for narcotics deals, court documents said. Situated between U.S. Highway 2 and state Highway 56, it's "a great meet point for Idaho and west Montana," Holzer wrote.
But they had failed to apprise local police of the situation and a cruiser had driven through the parking lot, Holzer wrote. Apparently spooked, Ballard began to drive off, heading in the direction of Holzer and Holskey.
Holzer wrote that the detectives also started up and got to the exit before Ballard. The two vehicles headed westbound on U.S. Highway 2 with the detectives leading the way. Holskey warned Holzer that Ballard was following fast on their heels. As they made their way through Troy, Holzer wrote that Ballard continued to tailgate them.
Upon reaching the Kootenai River Bridge, Ballard allegedly passed the pair at a high rate of speed. Holzer wrote that Ballard then swung back into the westbound lane "dangerously close" to the detectives' vehicle. Holzer began to slow down, but Ballard allegedly slammed on his brakes.
Holzer wrote that a collision seemed unavoidable and he weighed whether to potentially swerve toward the guardrail or into the left hand lane. Ultimately, he settled upon ramming Ballard's vehicle if he could not slow in time to avoid a collision.
But Ballard accelerated just before impact. It seemed to Holzer that Ballard wanted to force the two to stop for a confrontation, according to the affidavit. Holzer hit the emergency lights and pulled Ballard over at a nearby parking lot.
Holzer wrote that he hopped out quickly, but Ballard was already on the move. He began exiting his vehicle while allegedly yelling expletives.
According to the affidavit, the detectives drew their firearms and ordered him to get onto the ground at gunpoint. They handcuffed him without incident, court documents said. He was initially arrested on charges of reckless driving and assault with a weapon for his high speed maneuvering.
According to an affidavit written by Holskey, Ballard told another deputy that he did not know it was law enforcement in the vehicle. He allegedly said that he thought it was an individual looking to rip him off.
Ballard already was up on a charge of criminal possession of dangerous drugs in Lincoln County District Court. That stemmed from an incident in December, when Ballard allegedly arrived at the Troy home of a suspected drug user during the execution of a search warrant.
After he arrived on scene, deputies asked for — and received — permission to search his person. During the sweep they allegedly found a plastic container in his front pants pocket. The container held a white crystal substance, court documents said. It tested presumptively positive for methamphetamine, according to an affidavit.
During the subsequent arrest, deputies allegedly found two small bags with a crystal-like substance that also tested presumptively for methamphetamine.
Ballard pleaded not guilty to that charge on Jan. 11. Following the February incident, his pre-release was revoked. He is being held on a $175,000 bond.
---