Ziply Fiber expands in Troy and Libby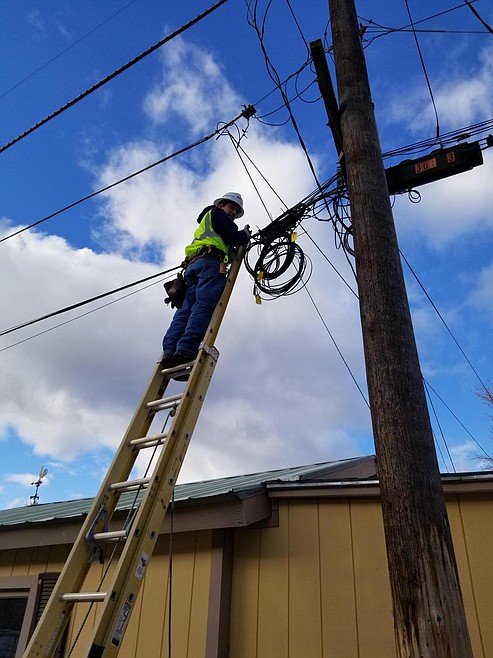 A Ziply Fiber employee works on the internet service provider's network in Libby (Courtesy photo)
by
WILL LANGHORNE
The Western News
|
June 15, 2021 7:00 AM
Ziply Fiber has expanded its services to hundreds of locations in Troy and Libby in recent months as part of a push to increase access to fiber-optic internet.
The internet service provider has added fiber to more than 400 homes and businesses in Troy and 180 locations in Libby within the past two months, according to the company's website.
To mark their first year in business, Ziply officials announced plans in April to bring gigabit-speed internet to an additional 22 markets — including Troy — across Washington, Oregon, Idaho and Montana. The expansion targeted primarily small and rural towns and is linked to Ziply's multi-year $500 million investment to build its network and improve its service, according to a press release.
"The speed and reliability that fiber delivers to residents and businesses is critical in today's online world where web conferences, online learning and streaming entertainment are often all happening at the same time, something outdated technologies were never meant to support," said Harold Zeitz, CEO of the company in the statement.
Ziply's fiber-optic network is built to deliver symmetrical upload and download speeds to users. Brian Stading, COO of the company, said this feature makes all the difference to users.
During a May 24 interview, Stading said Ziply would continue to seek out public-private partnerships and grants that could help further the company's expansion in rural areas.
Since last spring when the company acquired the northwest assets of Frontier Communications, Ziply has hired over 400 employees, strung over 1,000 miles of fiber cables and added thousands of customers to its new network.
---