Summer Food Service Program launches June 7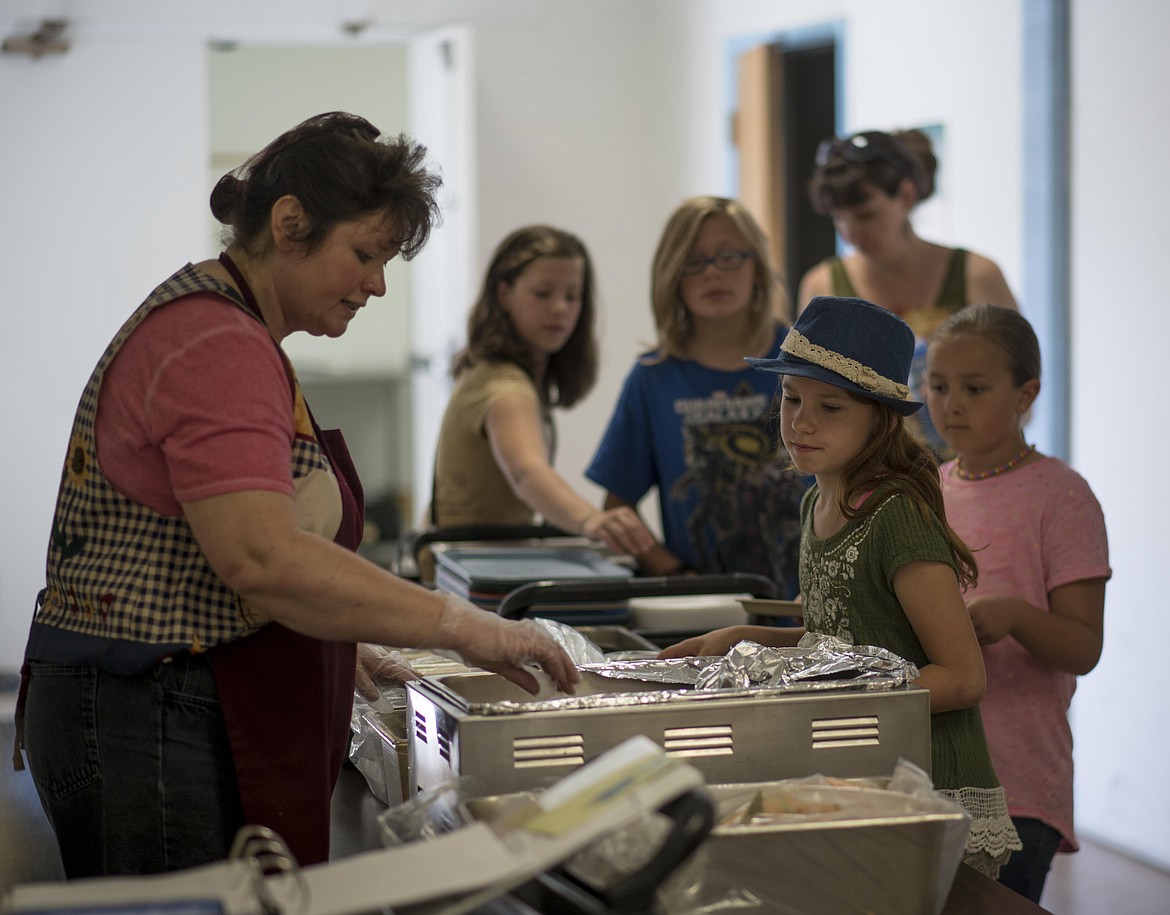 Libby Public Schools Cook Charlene Snyder, left, serves children lunch as a part of the school's Summer Food Service Program, June 12 in the Asa Wood lunchroom. (Luke Hollister/The Western News)
Libby Public Schools is sponsoring a federal summer food program to guarantee breakfast and lunches for students during the three-month break.
The Summer Food Service Program, administered by the U.S. Department of Agriculture, will run from June 7 to August 19, according to a district press release. Program meals are free to all children 18 years of age and younger. Adults may purchase breakfasts for $3 and lunches for $4.50.
Those interested in picking up a meal can stop by one of the drop off locations along the program's routes. Meals will be available at Libby Elementary School at 11:20 a.m., and Central School and Libby Middle High School at 11:30 a.m.
The program will also drop off food at other locations, including Vanderwood Trailer Court, Family Dollar, Libby Plaza Apartments and Empire.
For a full list of locations and times, families may call 293-8811 to speak with school administrators.
The program will make deliveries on Mondays and Wednesdays.
---