LeeRoy Hoffman, 77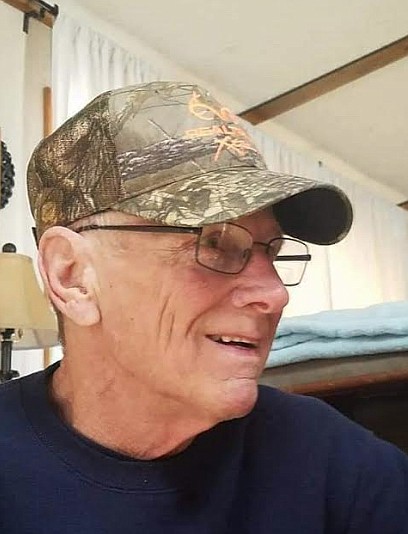 LeeRoy "Butch" Hoffman, 77, of Buhl, Minn., passed away May 23, 2021, in his home with his family at his side.
He was born on Dec. 24, 1943, in Crookston, Minn., to Clarence and Mary (Lizotte) Hoffman. In 1955, the family moved to Libby, where he worked for St. Regis (later Champion International) Paper Company as a millwright.
He married Sheila Lind on July 16, 1970. Libby was where they lived and raised their four kids until moving back to Minnesota in 1995. Butch then worked at Staver Foundry and at True Value, both in Virginia, Minn., until he retired.
His greatest joys were his children, grandchildren and great-grandchildren. He never missed a sports match or school event, skating show, dance recital or graduation. He was proud to watch his grandson get sworn into the National Guard.
Anyone who met him loved him instantly. He had the best sense of humor and was always telling a story or sharing a laugh.
Butch is survived by his children, Bill Hoffman of Libby, Brenda Hoffman of Spokane, Wash., Shawn (Tanya) Hoffman of Great Falls and Jamie Perkovich of Buhl, Minn.; grandchildren, Cody (Rachel) Sanderson, Dillon Hoffman, Paige (Layne) Perkovich, Shane (Alli) Perkovich, Seth Hoffman, Devin (Breanna) Hoffman, and Caden and Brenna Hoffman; great-grandchildren, Ashton, Christopher and Alexander Sanderson, Harlow Perkovich, River, Willow, Colt and a great-grandson (due in July) Perkovich, Caelum Hoffman and Jagger Zionis; two sisters, Carol Burris and Sharon (Jerry) Michels, both of Libby; and his dearest friends, Albert and Luella Huston of Deer Lodge; and many nieces, nephews and cousins.
Butch was preceded in death by his wife, Sheila; great-grandson Londan Zionis; parents; brother, Ron Hoffman; and a sister, Barb Dider.
The family would like to give a special thank you to Fairview Hospice.
There will be a private family service at a later date. Arrangements are with the Landmark Funeral Home in Virginia, Minn.
---