Troy hosts meet to fundraise for new track and field facilities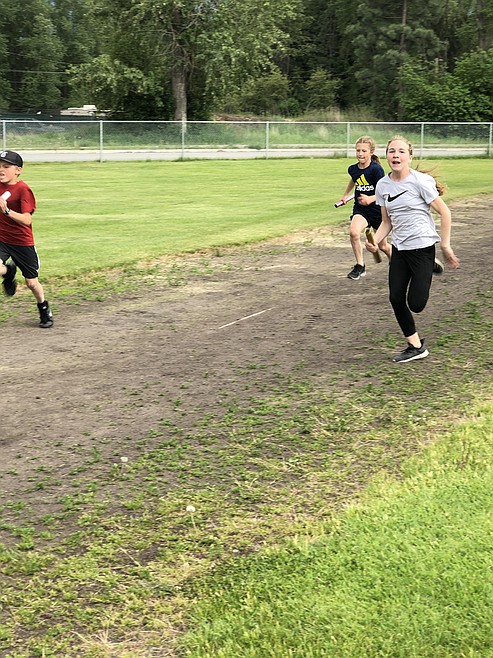 Troy Elementary School students participate in a track meet to raise money for new track and field facilities for the district. The facilities are in dire need of renovation and due to their condition, the district has not been able to host home track meets in recent years. (Courtesy photo)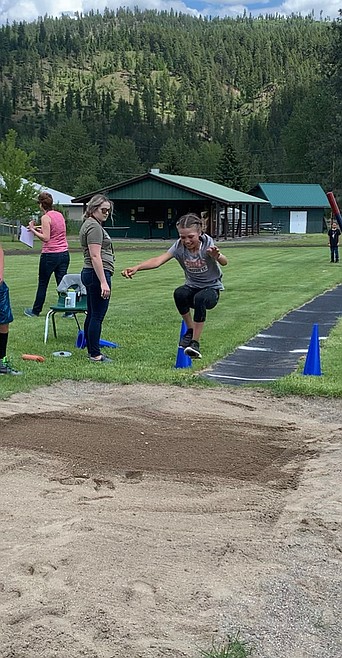 Troy Elementary School students participate in a track meet to raise money for new track and field facilities for the district. The facilities are in dire need of renovation and due to their condition, the district has not been able to host home track meets in recent years. (Courtesy photo)
Previous
Next
by
WILL LANGHORNE
The Western News
|
June 8, 2021 7:00 AM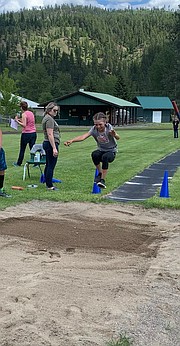 Troy School District administrators and parents organized an elementary school track meet as part of their latest push to raise funds for much-needed repairs to the district's track and field facilities.
"The current facilities have been in dire need of renovation for years and the school has not been able to host a district track meet because of the conditions," wrote Shana Bernall, Troy parent, in a release.
The May 29 meet, which included students from the fourth, fifth and sixth grade, helped inch the district closer to its goal. To date, the district, community members and students have raised $65,000. Bernall noted, however, that a full renovation of the facilities could cost upwards of $500,000.
Past events and grants have included a Run-A-Thon fundraiser, through which students raised $10,000, a $20,000 challenge grant, which the district met through an anonymous donation, and a grant from the Headwaters Foundation for $7,500. Additional funds have come from Lincoln County, Lincoln County Community Foundation, Kootenai Drug True Value, Troy Parks and Recreation and resident Jim Seifert.
The dollars have covered the cost to hire an engineering firm to develop designs. Bernall said community members have continued applying for grants for the project.
---