Lady Loggers season ends at state tourney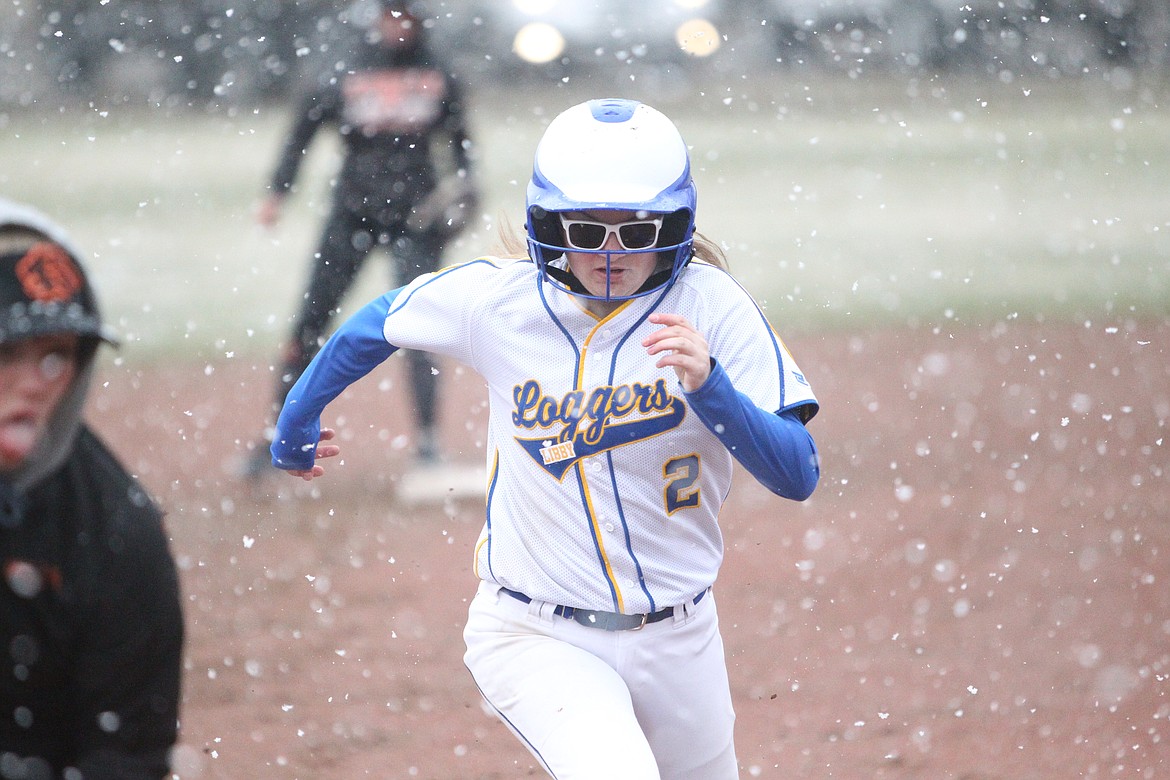 Paislee MacDonald sprints to third during a game against Eureka in April. (Will Langhorne/The Western News)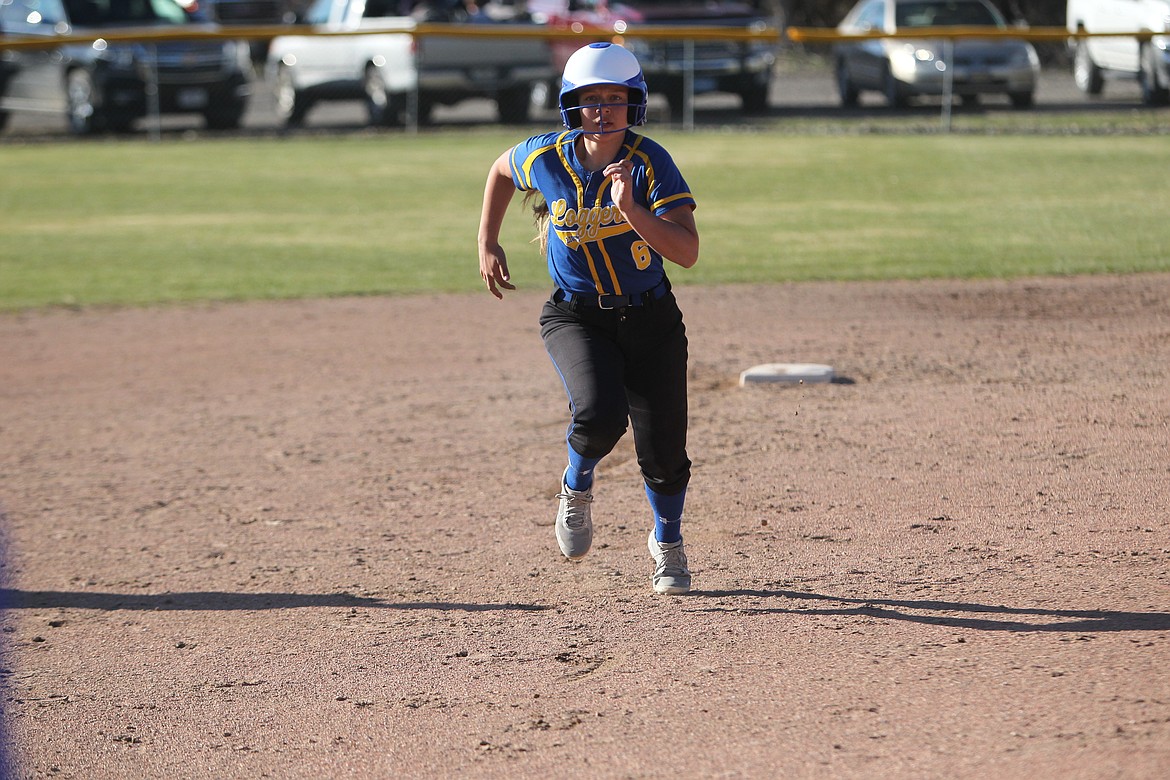 Kinzee Boehmler runs for third base during an April Lady Loggers game. (Will Langhorne/The Western News)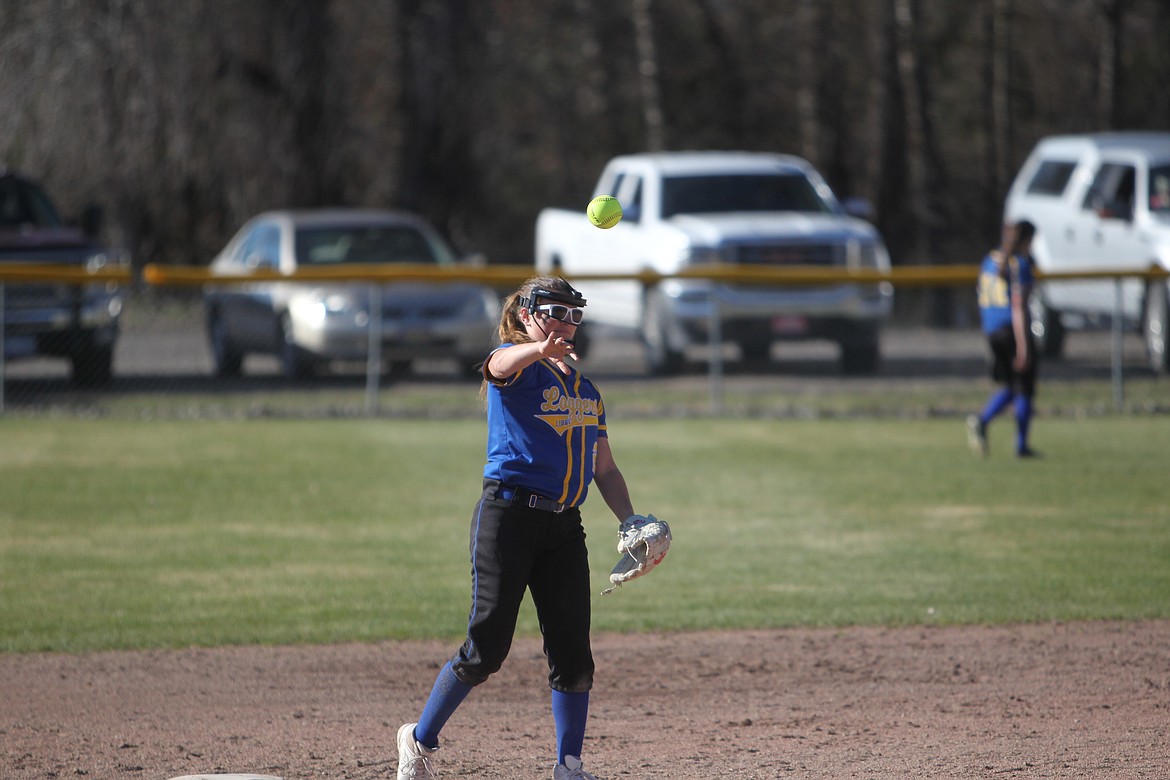 Paislee MacDonald lobs a ball during a Lady Logger game in April. (Will Langhorne/The Western News)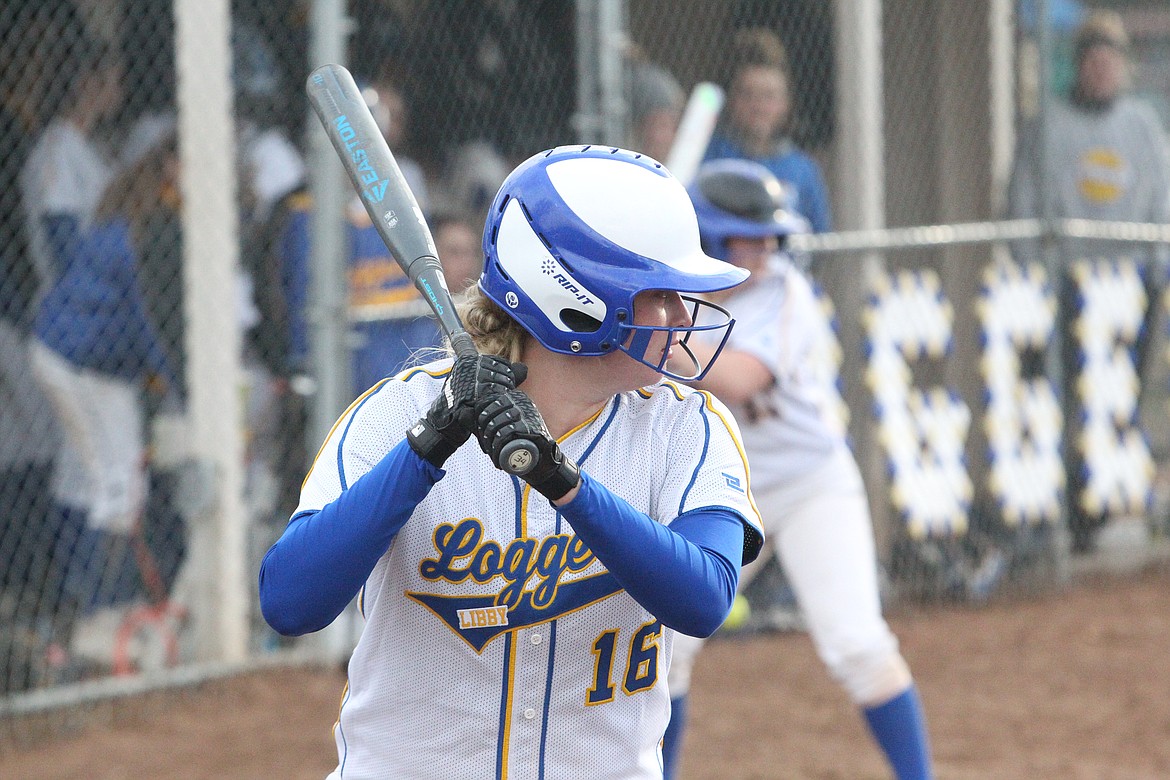 Taylor Munro waits for a pitch during a Lady Loggers game in April. (Will Langhorne/The Western News)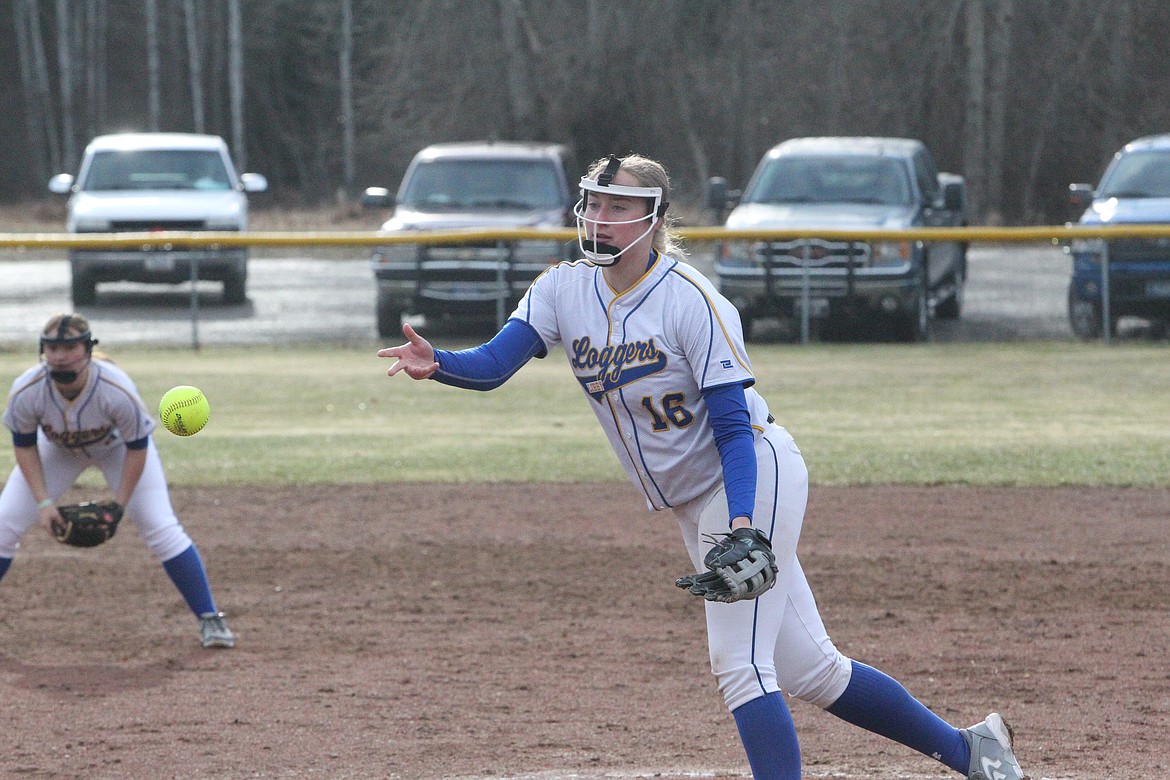 Taylor Munro launches a pitch during an April game against Eureka. (Will Langhorne/The Western News)
Previous
Next
by
WILL LANGHORNE
The Western News
|
June 8, 2021 7:00 AM
After a strong season, the 9-13 Libby softball team fell short at the state tournament against Billings Central Catholic and Corvallis. The trip to Butte marked the first state championship the Lady Loggers have participated in since 2018.
In their first game of the tournament against Billings on May 27, the Lady Loggers fell 12-7. Libby head coach Dean Thompson said the Lady Loggers' youth showed in this game.
"With our young group of kids just kind of gelling together, they got the best of us," he said.
Of the 18 students that came out for the team in March, just three were returning seniors and eight were freshmen.
Taylor Munro landed three RBIs for Libby and pitched all seven innings. While on the mound, she racked up 21 first-pitch strikes and two strikeouts.
Throughout the season, Munro proved to be a defensive and offensive asset to the Lady Loggers. The junior was recognized as the team's most valuable player and inducted into the Logger Hall of Fame during Libby Middle High School's June 2 sports banquet. Munro was also selected first team all-conference and all-state.
"That's a great accomplishment for her," said Thompson. "She did a great job for us."
Facing Corvallis on May 28, Libby fell 1-11. While the Lady Loggers and Blue Devils kept each other in check for the first two innings, the Blue Devils gained a lead in the third inning, scoring two runs to Libby's one. In the fourth inning, Corvallis pulled well ahead with seven runs.
Munro led the Lady Loggers on the mound pitching for 3.1 innings and securing 11 first pitch-strikes against Corvallis.
Paislee MacDonald also showed her prowess as a pitcher during the Corvallis game, landing two strikeouts for the Lady Loggers. MacDonald was selected as the most valuable player on the junior varsity team during the sports banquet.
Thompson commended Bethany Thomas, who was selected second team all-conference and held down shortstop and third base for the Lady Loggers. In May, Thomas committed to play softball at Concordia University.
"She's going to take it to the next level," said Thompson. "Hopefully, what she learned [in Libby] she can take that [to Concordia]."
Along with Thomas, the Lady Loggers will be losing seniors Kayley Svendsbye, who was selected as honorable mention all-conference, and Aren James. Thompson said the team would miss both players in the outfield.
While an overall lack of experience may have hampered the Lady Loggers this year, Thompson expected many of the younger players would build up the team by returning for subsequent seasons.
"We're looking forward to getting these young kids back up next year," he said. "Hopefully we'll be strong next year."
---