Breathing apparatuses need replacing, fire chief says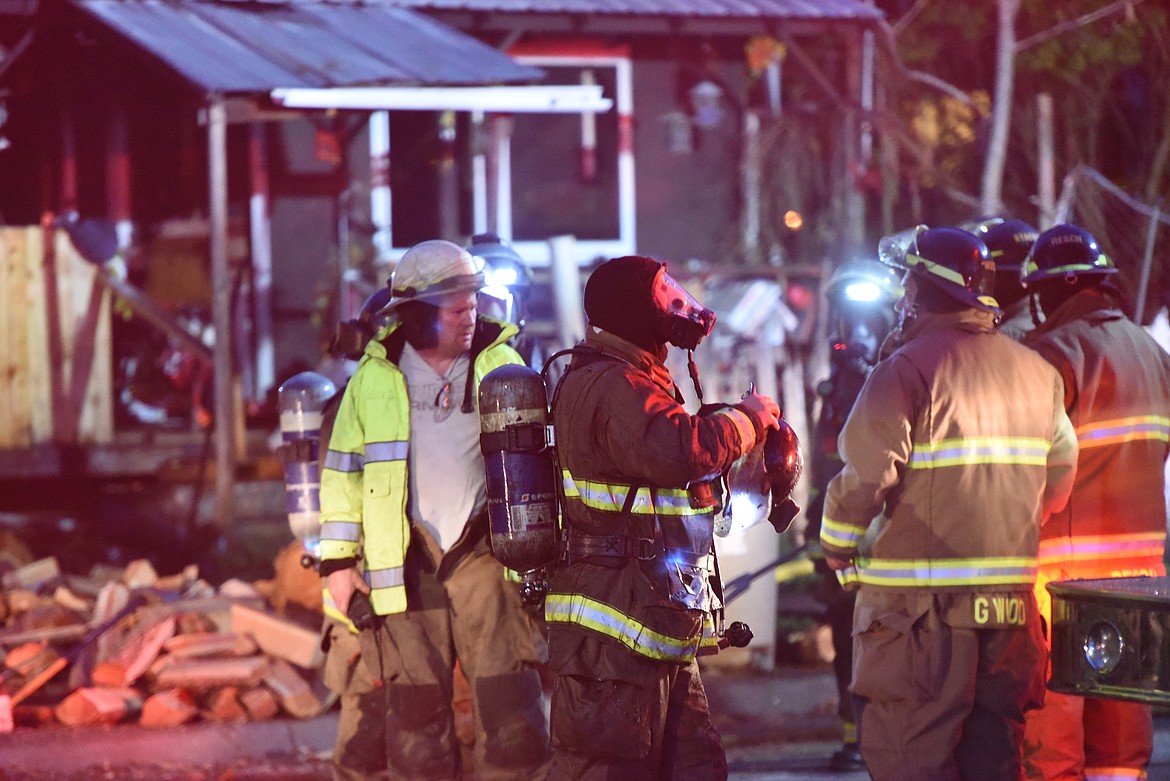 Firefighters with the Libby Volunteer Fire Department stand outside a house fire in early 2021. (Derrick Perkins/The Western News)
by
WILL LANGHORNE
The Western News
|
June 4, 2021 7:00 AM
Officials with the Libby Volunteer Fire Department hope to secure federal funds to assist in the replacement of aging breathing apparatuses.

Fire Chief Steve Lauer said the department's self-contained breathing apparatuses (SCBA) are pushing 37 years old. In recent years, firefighters have noticed that important safety functions and features are showing signs of wear and tear.
"It's just coming apart," Lauer said of the equipment. "They are coming to the point of being unsafe."
Between all the department's stations, volunteers have around 33 SCBA units, roughly 40 mask attachments and several spare regulators. Lauer said the department would need to spend around $200,000 to replace all the equipment, though the final figure could vary depending on the brand chosen.
Lauer is hoping to win an Assistance to Firefighters Grants, funded through the U.S. Fire Administration, to help pay for the gear. Even if the department wins the grant, Lauer said volunteers will have to come up with around 15 percent of the total cost.
Two years ago, the fire department applied for the same grant without success. If the department fails to win the federal funds this time around, Lauer said volunteers could not afford to wait for another grant cycle.
In that case, volunteers would likely have to work the purchase of the new gear into their budget.
Lauer expects to hear back on the federal grant in July or August.
---