Libby adopts stage two fire restrictions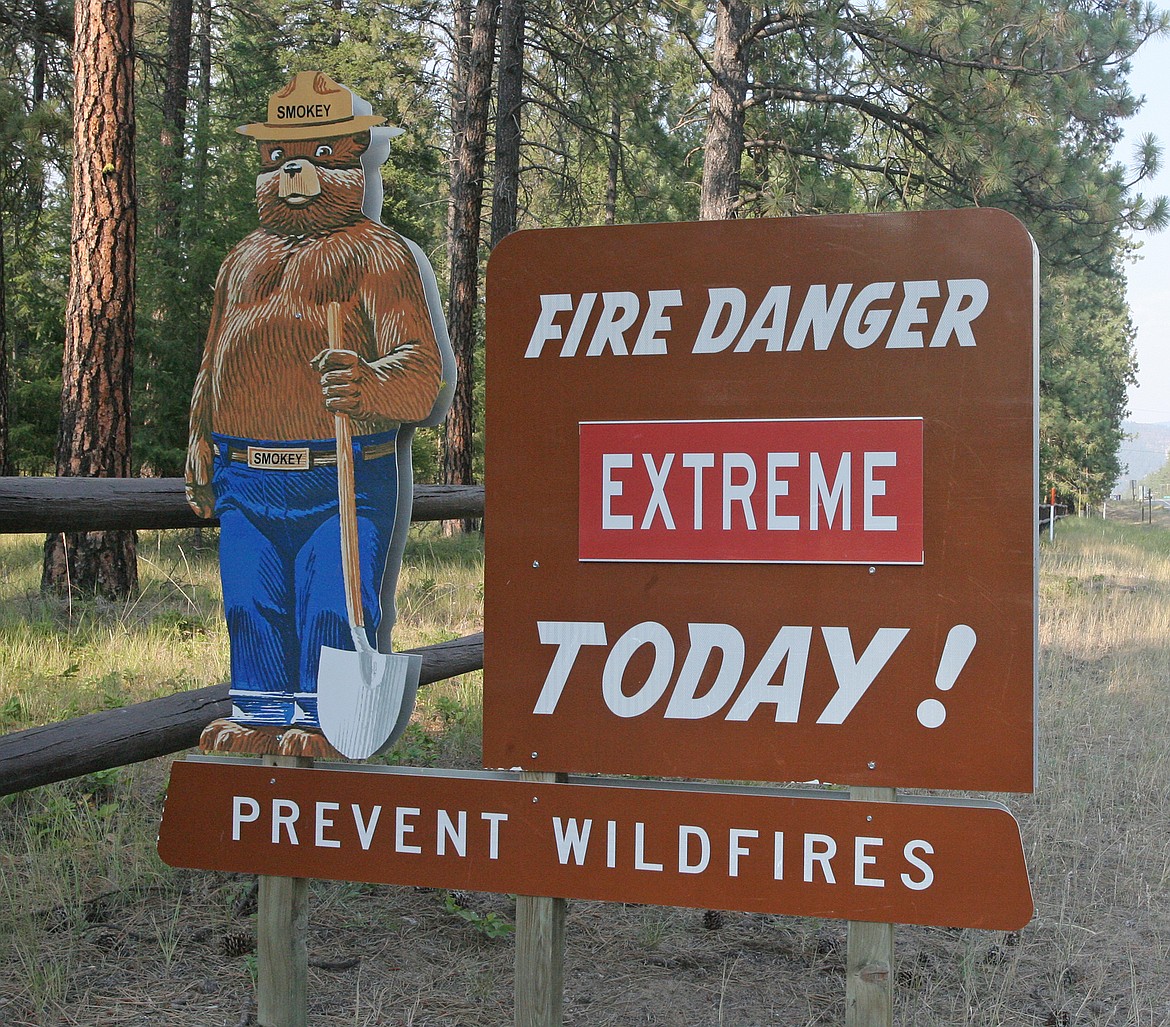 A hot and dry summer has increased fire risk in Lincoln County. (Paul Sievers/The Western News)
by
DERRICK PERKINS
Daily Inter Lake
|
July 27, 2021 7:00 AM
Libby followed the county's lead last week, declaring stage two fire restrictions for the municipality.
The move, which prohibits campfires, recreational fires and bonfires, comes at the behest of the city's fire marshal. In a letter dated July 15, Chief Steve Lauer of the Libby Volunteer Fire Department urged city councilors to adopt the restrictions given the wildfire risk.
"Due to extreme fire conditions surrounding Lincoln County and circumstances affecting state and national preparedness levels I am suggesting and encouraging … that stage two fire restrictions also be put into place in the City of Libby as soon as possible," Lauer wrote.
Libby City Council obliged him on July 19, voting unanimously to adopt the restrictions.
While propane cookers with on-and-off switches are allowed, briquette or charcoal cookers are forbidden from use. Smoking remains permissible, but only inside vehicles, buildings and areas cleared of combustible material at least three feet in diameter.
Motorized vehicles are forbidden off of designated roads and trails while lawn maintenance equipment must boast approved spark arrestor devices and only be used on green landscapes. In his letter, Lauer said he preferred residents perform yard work before 10 a.m. or after 6 p.m.
Use of open flame devices is banned from 1 p.m. to 1 a.m. Work sites must be patrolled following the end of any job. Lauer suggested patrols last one hour, though city councilors set it at two.
The Lincoln County Board of Commissioners enacted stage two restrictions on July 14 in conjunction with area state and federal agencies, including the Kootenai National Forest. The city's list of prohibitions and constraints mirrors those undertaken at the county, state and federal level.
---