Libby administrators iron out process for letting non-public school students join extracurriculars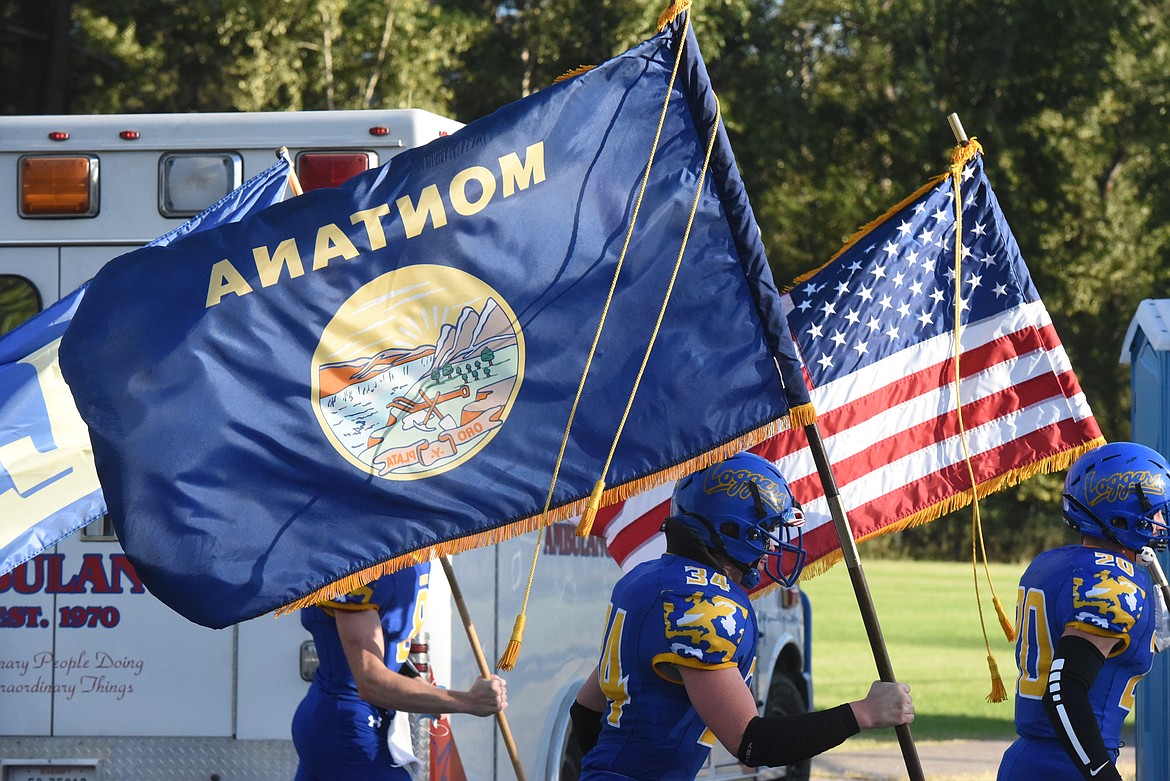 A new state law requires public school districts to open up extracurricular activities, including athletics, to private and homeschool students. (File photo)
by
WILL LANGHORNE
The Western News
|
July 20, 2021 7:00 AM
With the fall sports season approaching, administrators with Libby Public Schools continue to grapple with a new state law that allows homeschooled and private school students to participate in public school extracurriculars.
While the Montana High School Association has released rules for how to apply the law, Jim Germany, Libby athletic director, said the guidelines leave a lot of leeway up to local administrators.

Building off of the MHSA suggestions, Germany proposed a set of requirements during a July 12 school board meeting. Under the policy, all homeschooled and private school students must meet the same basic standards required of public school students when participating in Libby Middle High School extracurriculars. These metrics include age, semester, academic and transfer standards.
Germany said non-public school students would have to pay the same extracurricular fees as public school students. The district would also receive state money for each private or homeschooled student who joins an extracurricular team, which Germany said would come out to around $800.
Homeschooled students would have to enroll with the county superintendent of schools and non-public school students would have to show proof of their enrollment before participating in a public school extracurricular.
Students would have to give Libby administrators written proof that they had completed at least four and a half credits of instruction from the previous school year. Germany said this was a standard requirement public school students have to meet to participate in extracurriculars.
"If a kid played football and only passed two classes this last spring, he's not eligible for 90 days next year," he said. "If they can't provide that, they have to sit out just like the public school kids."
But proving that a homeschooled student met the instruction requirements could get murky. While Germany said there are quality online programs available, some homeschool curriculums might not be as rigorous as the public school system. Testing could help the district determine a non-public school student's proficiency in certain areas, but Germany said gauging the amount of instruction a student received in subjects like English would be difficult.
The district would also require students to verify their course of study for the next school year and prove that they are on track to graduate. Students would be required to take at least 20 hours of instruction per week. Germany said this standard could also be difficult to apply to homeschooled students.
Germany said he would strongly encourage homeschool students to enroll in APEX learning, an online program the middle high school contracted with during the pandemic for students on remote learning schedules. The program is free to any student who enrolls under the district.
Students will have to share their weekly academic progress with Libby Middle High School administrators and adhere to all guidelines laid out by the MHSA.
Germany said he expected fewer than 10 private school or homeschooled students to sign up for high school extracurriculars next academic year.
Despite the policy headaches, Germany said he liked the opportunity to attract more students through extracurriculars. Last spring, a homeschooled student who wanted to play soccer joined the district by transferring her course load over APEX learning.
"Her mom and dad were sitting there saying, 'Yeah I think we're going to get her in next year,'" said Germany "That's what you get. You get the kids that are going to come in there."
---