Swimming pool initiative resurfaces in Libby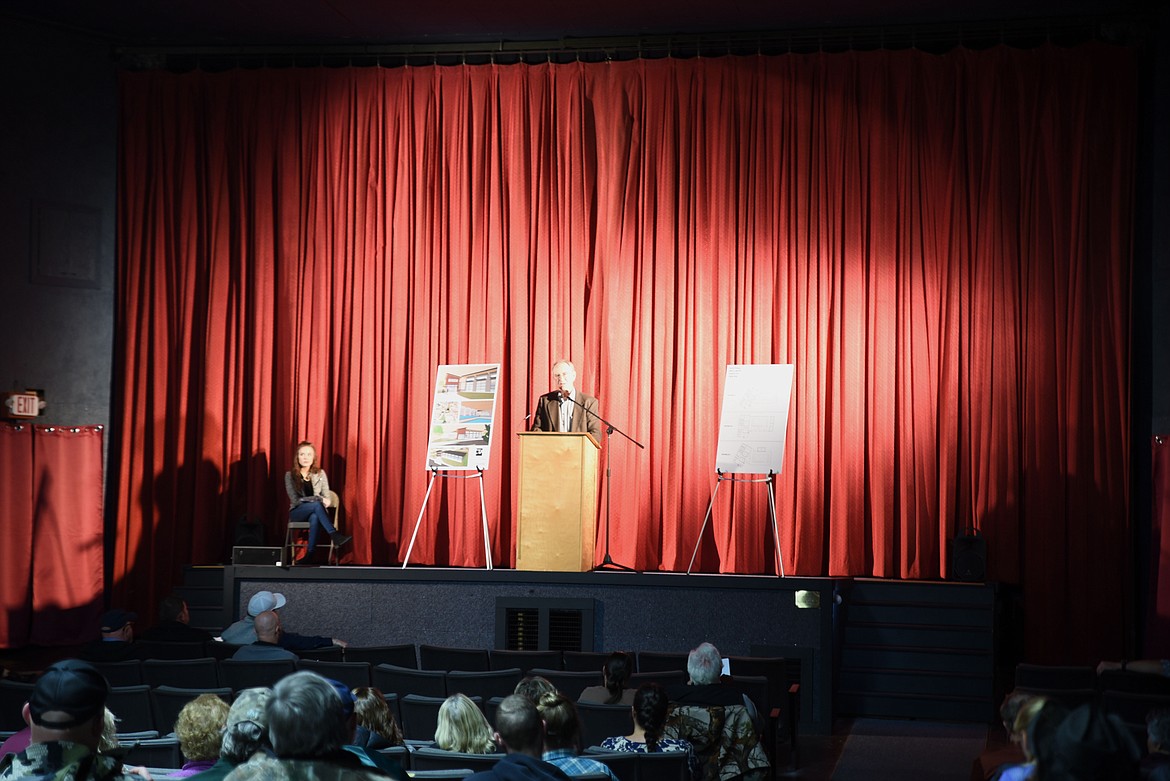 Tony Petrusha asks the community to get involved by giving feedback about three pool options architects designed for Libby. (Tana Wilson/The Western News)
by
DERRICK PERKINS
Editor
|
July 16, 2021 7:00 AM
Talk of building a public swimming pool in Libby resurfaced last week.
Resident Tony Petrusha, who also serves as the municipality's park district manager, put out a call for volunteers to serve on a swimming pool committee at Libby City Council's July 6 meeting. Petrusha was the public face of an ultimately stalled attempt to put an aquatics center before voters last year.
"We kind of lost our way there," Petrusha told city councilors.
Plans to erect a swimming pool facility first emerged in late 2019. The effort was led by a group calling itself the Kootenai Wellness Aquatic Center committee, or KWAC for short.
As the nation unwittingly headed toward a pandemic, members organized public forums and solicited resident input in a final design. Organizers eventually settled on a $12.6 million concept. While private donors were expected to fund construction, the facility would be gifted to local government, which meant using taxpayer dollars to cover annual maintenance and operational costs.
Organizers predicted user fees would cover about $100,000 of the $500,000 yearly bill. To raise the rest, aquatic center supporters hoped to pass a levy last spring that would go into effect upon completion of the facility.
But given the economic turmoil wrought by the emergence of COVID-19 and the subsequent lockdowns, supporters opted to drop the levy request.
"In my opinion, no one wanted to see a tax increase in this June election," Petrusha told The Western News last year.
At the time, Petrusha hoped to see the levy on the November ballot, but that election came and went without mention of a local aquatics center. Now, a little more than a year after Petrusha expected to see the initiative on a ballot, backed by a public relations and marketing blitz, he was hoping to see interested residents coalesce around the project again.
"We're looking for volunteers and people interested to join the swimming pool committee," he told Libby City Council. "We're going to make this one go."
---