Lincoln County enacts stage two fire restrictions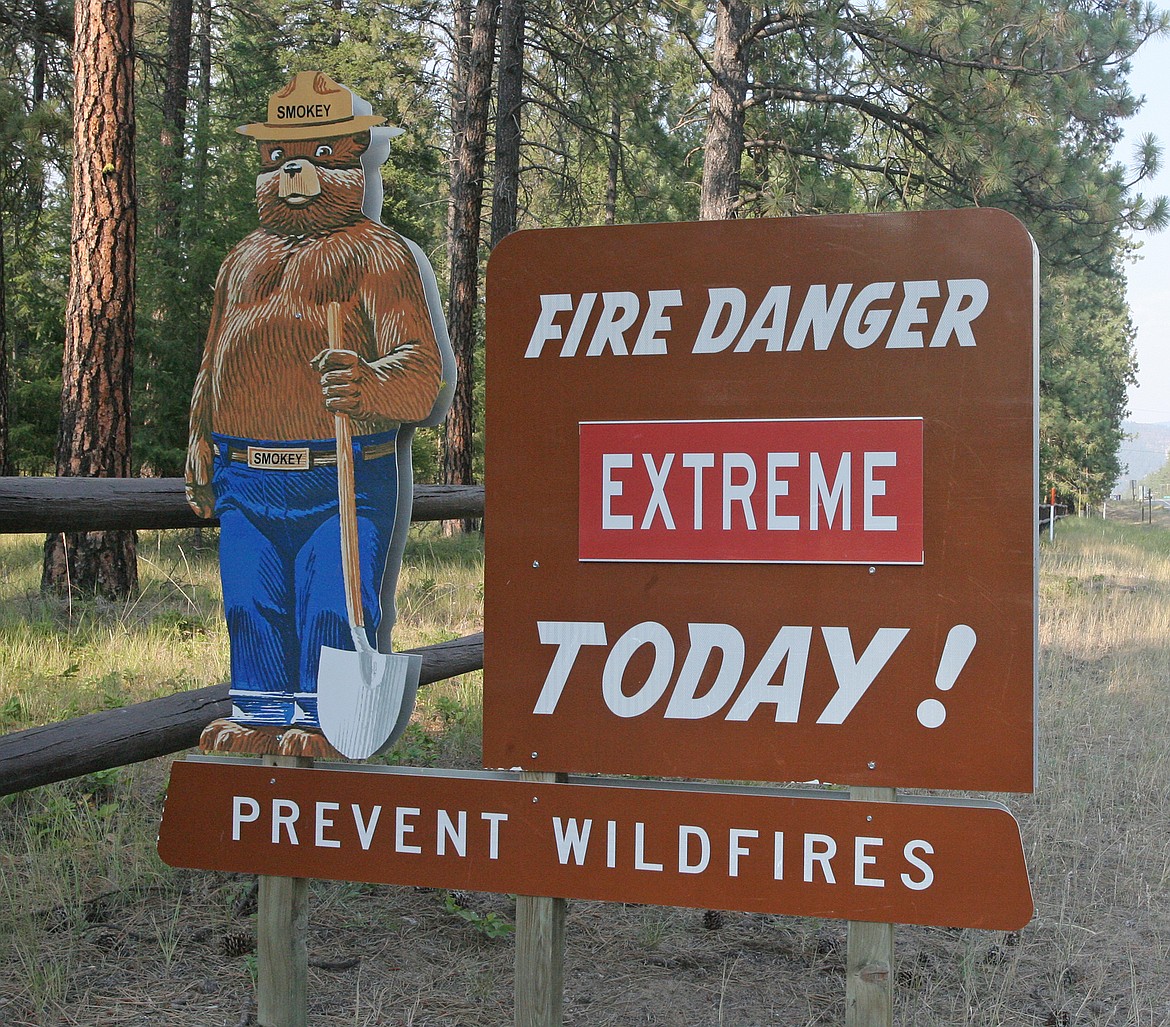 A hot and dry summer has increased fire risk in Lincoln County. (Paul Sievers/The Western News)
by
DERRICK PERKINS
Daily Inter Lake
|
July 16, 2021 7:00 AM
The Lincoln County Board of Commissioners voted to issue stage two fire restrictions in conjunction with proximate state and federal agencies on July 14.
The order, which goes into effect Friday at midnight, bans fires and campfires on any forest, range, cropland and county parks as well as private property. County Commissioner Jerry Bennett (D-2) cited the arid conditions as the reason for the heightened restrictions.
"It's not that we like to do this. It does hamper a lot of things," he said. "This is a most unique year. We're three to four weeks ahead of where we normally are as far as temperatures and dryness and that. I think it's timely.
"I'm not liking doing it," he finished.

Along with the ban on open fires, stage two restrictions limit smoking to enclosed vehicles, buildings, developed recreation sites or areas cleared of all flammable materials at least three feet in diameter. Riding motorized vehicles off of designated roads and trails is prohibited.
Use of an internal combustion engine, welding and other torches with an open flame, and explosives are restricted from 1 p.m. to 1 a.m. Work areas must be patrolled two hours after any of these activities.
County fire restrictions are enacted in conjunction with nearby state and federal agencies, including the Kootenai National Forest and Libby Unit of the Montana Department of Natural Resources. Brent Teske, who serves as the county's emergency management chief, said the decision to go up from stage one restrictions — enacted earlier this month — was mutual among all parties.
"It's not one of those things where it's the whim of somebody. It's set by science and [the availability of] resources," he said.
Municipalities within the county are exempted, though they may issue restrictions of their own. Teske, who also serves as Libby's mayor, said there was — as yet — no request from the city's volunteer fire department to put prohibitions into place in that community.
County Commissioner Josh Letcher (D-3), who joined Bennett in voting for the heightened restrictions, also pointed to overstretched firefighting resources nationally. He recalled speaking with an individual the night prior who had returned from fighting a fire in Idaho. For several days they managed an 80,000-acre fire with just 80 personnel, Letcher said. A helicopter finally arrived about a week after the fire began, he said.
"Some fires, they can't get fuel for the machines that are [working] the fire," Letcher said. "It's pretty chaotic right now in the fire world. If we do get a start, it's a big deal. It's not a matter of putting it out; it's getting the resources to put it out."
Commissioners voted unanimously to enact the fire restrictions.
---