CPMC named gold standard performer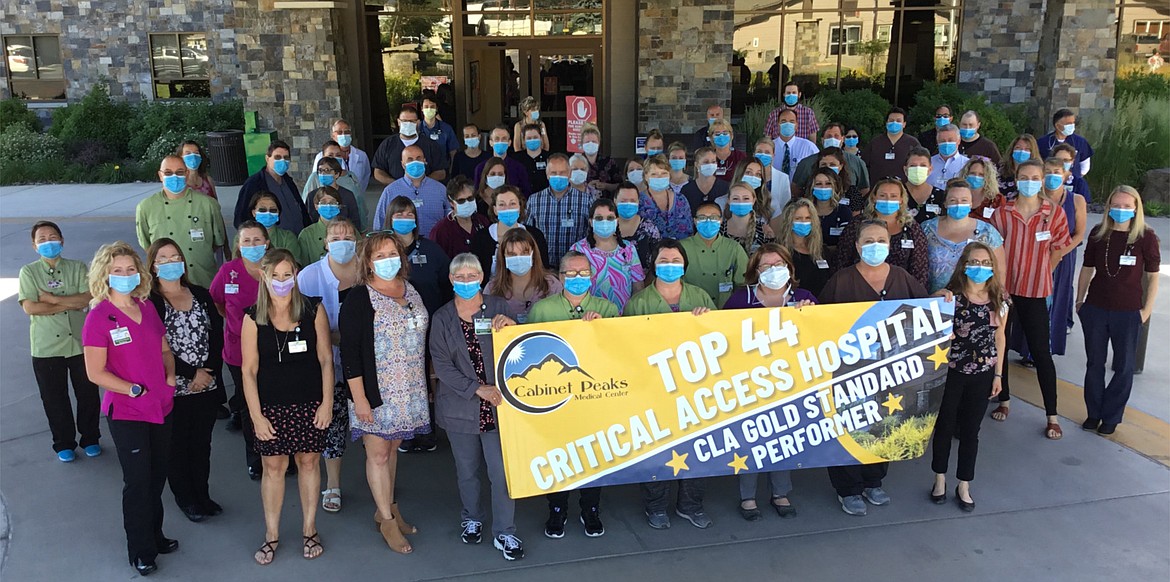 Employees at Cabinet Peaks Medical Center in Libby celebrate the facility being named one of 44 gold standard performers. (Courtesy photo)
by
DERRICK PERKINS
Editor
|
July 16, 2021 7:00 AM
Cabinet Peaks Medical Center has been named a gold standard performer by a national professional services firm.
CliftonLarsonAllen recognized the Libby medical facility along with 43 other critical access hospitals across the country for its performance. Data from more than 1,200 critical access hospitals was collected to compile the list of gold standard performers.
"I'm so proud of our providers and staff for getting recognized for the outstanding care that they provide each and every day," said CEO Bruce Whitfield in a statement.
Medical center officials said the facilities were rated on their ability to hit above average performance in key areas over a period of time. According to officials with CliftonLarsonAllen, the firm studies gold performers for insight into best practices for its clients. Those that earned high marks in the report, which was released in April, were lauded for their cooperation with local physicians, efficiency, low costs of care and focus on growth.
"As critical access hospitals navigate a post-pandemic environment, we believe this report can lend insights to organizations who not only desire to improve their financial condition, but also improve quality of care and outcomes of the patients and communities they serve," said Darryn McGarvey, health care principal at CliftonLarsonAllen.
Officials with Cabinet Peaks celebrated the news, describing it as a morale boost for facility employees following a challenging year.
All of us at CPMC know what a great organization we have, but it's still awesome to get noticed for doing an outstanding job by an external review," Whitfield said. "It's truly an honor to work with such a great dedicated team."
---