Jim E. Landfried, 69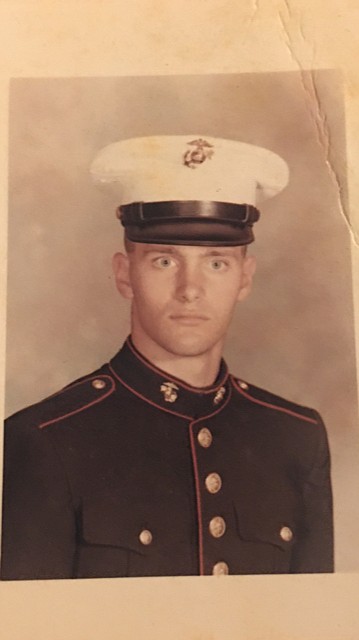 Jim E. Landfried, 69, passed away in his Eureka home on Nov. 19, 2020 from cardiovascular disease.
Jim was one of nine children born to Ross and Elizabeth (Ruprecht) Landfried in Ambridge, Penn. Jim was preceded in death by his parents, Ross and Elizabet Landfried, and survived by a family that loved him.
Jim grew up in the mountains of Pennsylvania, leaving for the U.S. Marine Corp in 1969. A veteran of the Vietnam War, he earned several medals, including the National Defense Service Medal, Vietnam Service Medal, Vietnam Campaign Medal, Navy and Marine Corps Achievement Medal and the Combat Action Ribbon. Jim was a rifle marksman and a landmine and booby-trap specialist.
Jim retired and returned to the mountains that he loved, just in Montana this time. He pursued his other passions, which included fishing, hunting and enjoying an occasional cigar.
Jim will be honored and laid to rest at the cemetery in Arlington National Cemetery as per his final wishes, which are very much deserved. Jim is home with his parents.
A Hero's Welcome
By Robert Longley
Time to come home dear brother
Your tour of duty through
You've given as much as anyone
Could be expected to do.
Just a few steps further
The smoke will start to clear
Others here will guide you
You have no need of fear.
You have not failed your brothers
You clearly gave it all
And through your selfless actions
Others will hear the call
So take your place of honor
Among those who have gone before
And know you will be remembered
For now and evermore
"OOHRAH" Jim, "OOHRAH"
---