Kathleen Peters, 86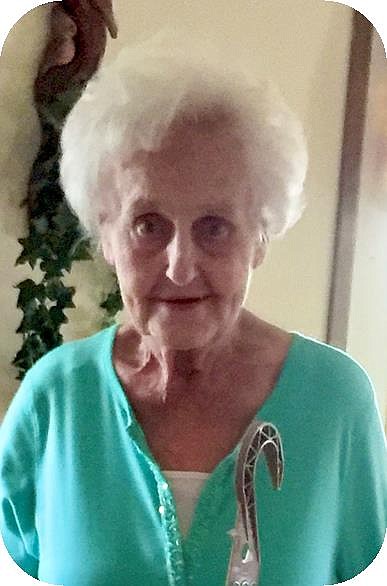 |
January 22, 2021 7:00 AM
On Jan. 18, 2021, Kathleen Peters, loving mother and grandmother, passed away at the age of 86. She was born on Aug. 16, 1934, in Cleveland, Ohio.
Kathy graduated from high school in 1952. She married Warren Fittro and they moved to Libby in 1957. Together, they had five children: Bob, Russel, Ramona, Georgia and Colleen. They settled in Troy in 1973 and bought Jack's Café, which Kathy ran for the next 44 years. She had many loyal customers, shake-a-day coffee drinkers and friends at the cafe.
She married Al Peters in 1981 and they spent many happy years on Savage Lake.
Kathy had many passions. She was very adventurous. An avid fisherman, she would take off and go camping on a whim. Traveling for bowling was one of her favorite pastimes. She was a 50-year member of the Order of the Eastern Star. She loved animals and always had a furry friend by her side.
Her breakfast, Prime Rib Saturday nights and lunch specials will be greatly missed.
Her kids and grandkids were her pride and joy. She was caring and looked out for everyone. She made sure nobody went without.
Kathy wants you to know, "just order the special" and "don't ask for a menu."
Kathy is preceded in death by her husbands, Warren Fittro and Al Peters; as well as many loyal customers she considered family.
She is survived by her five children, Robert Fittro of Fernley, Nev., Russel Lefthand of Ronan, Ramona Baney (Don) of Libby, Georgia Wallace (Scott) of Hot Springs and Colleen Cox (Jeff) of Fernley, Nev.; and many beloved grandchildren and great-grandchildren.
Visitation will be from 1 p.m. to 5 p.m., Jan. 24, 2021 at the Schnackenberg Funeral Home in Libby. Services will be at 11 a.m., Jan. 25 at Troy Community Baptist Church with a reception to follow.
Arrangements are by Schnackenberg Funeral Home in Libby. Online condolences or memories may be shared at www.schnackenbergfh.com.
---