Ronald J. Massey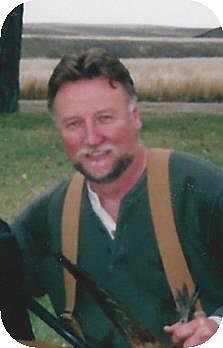 |
January 19, 2021 7:00 AM
Ronald J. Massey passed away in his home in Troy on Jan. 14, 2021. He was born Nov. 28, 1953, in Maywood, Calif., to James and Mary Massey.
A graduate of Georgetown School of Dentistry, Ron established a practice in southern California that included ownership of several dental offices. He sold his practice and moved to Troy several years ago, where he built a beautiful log home and was involved in several entrepreneurial ventures. Ron was known for his optimism, generosity and zest for life. He will be deeply missed.
He is preceded in death by his parents. He is survived by his friend, Doreen Denning; brothers, James W. Massey Jr. of Santa Maria, Calif., Daniel (Janan) Massey of Solvang, Calif., and David (Cindy) Massey of Helotes, Texas; nephews and nieces, Eric (Jenna) Massey, Alissa Massey, Lt. Michael (fiancée Gwen) Massey, U. S. Navy, Meghan Massey and great-nephew Lucas Massey.
The family would like to acknowledge with gratitude Doreen; his brother, David; and the support from Kalispell Regional Healthcare Hospice caregivers.
A celebration of life will be held at a later date. Arrangements are by Schnackenberg Funeral Home in Libby. Online condolences and memories may be shared at www.schnackenbergfh.com.
---