Chiefs axe shorthanded Loggers squad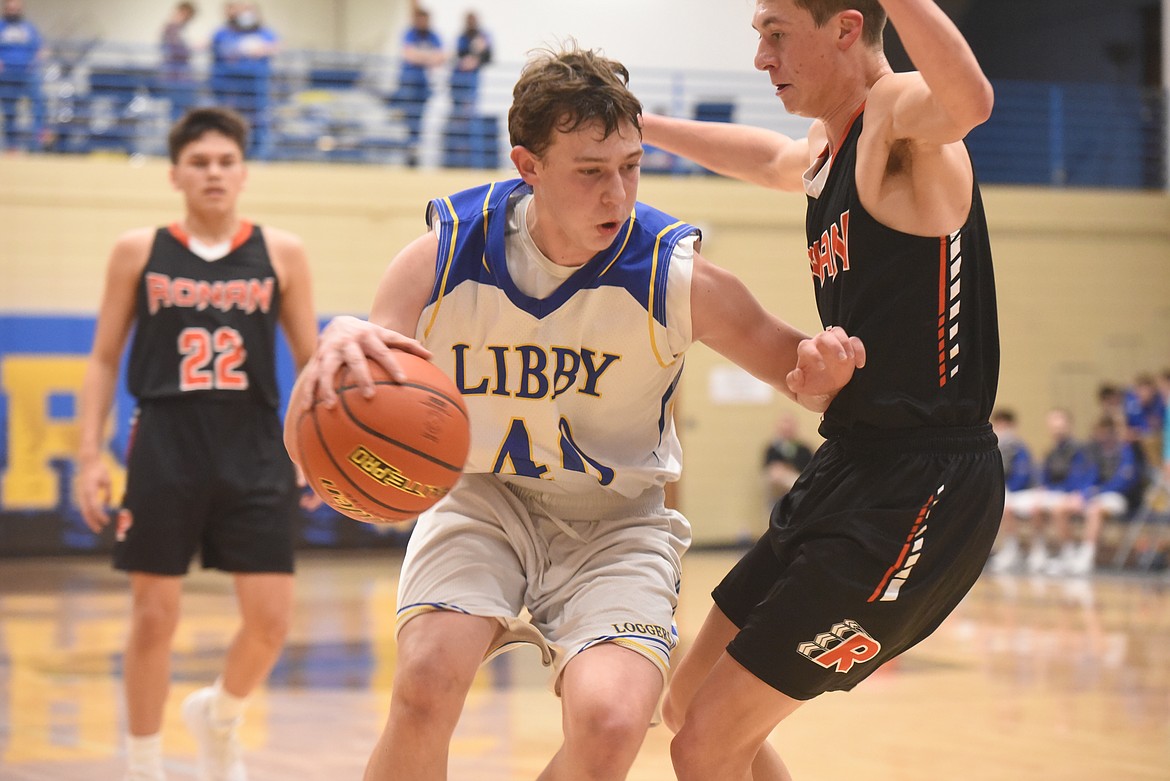 Junior TJ Andersen drives to paint during the Loggers' Jan. 14 game against Ronan. (Will Langhorne/The Western News)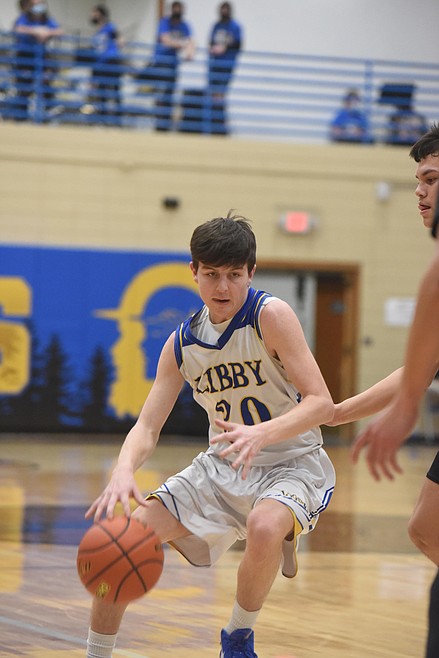 Senior guard Colton Halvorson looks for an opening in the Chiefs' defense during the Loggers' Jan. 14 game against Ronan. (Will Langhorne/The Western News)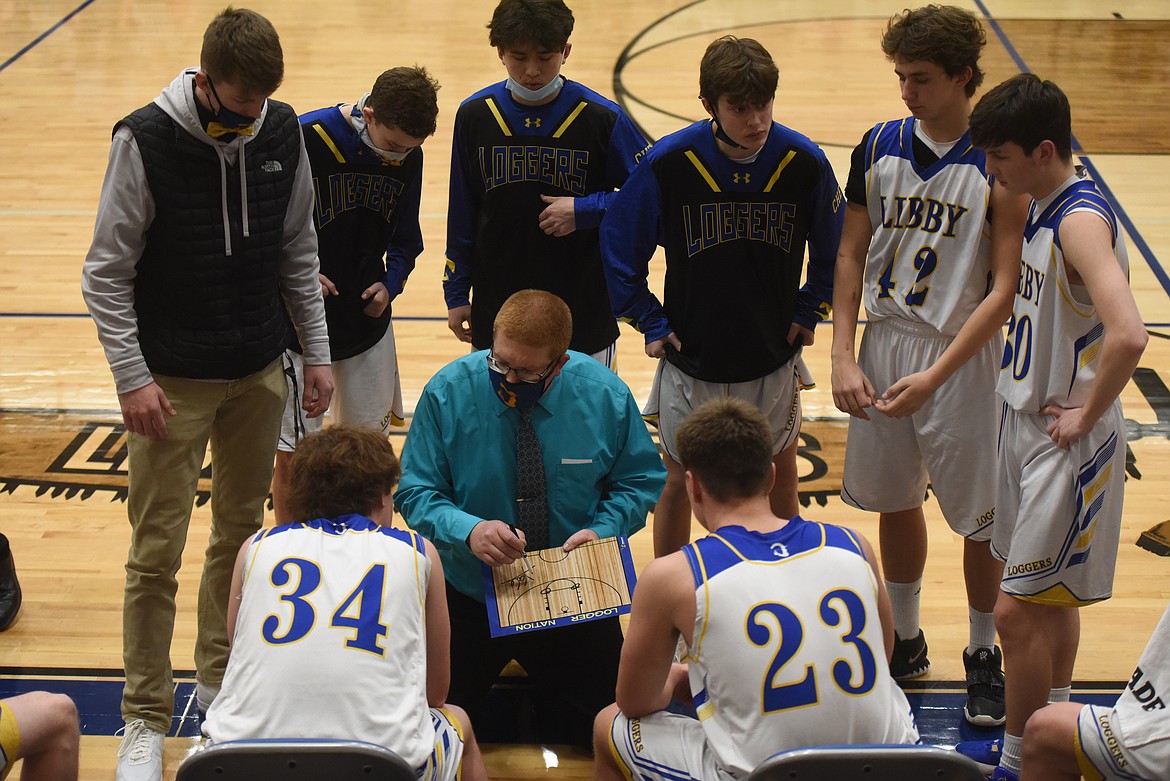 LOGGER COACH Josh Bean talks strategy during a timeout in the second half of the Loggers' Jan. 14 game against Ronan. (Will Langhorne/The Western News)
Previous
Next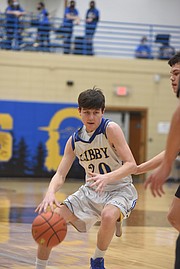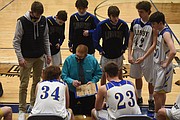 Despite coming out swinging, the Loggers weren't able to keep up with the Ronan Chiefs, falling 54-43 in their fourth game of the year.
The Jan. 14 loss left the Loggers with a 1-3 record.
Libby went into the game missing three players: Juniors Ryder Davis and Ivan Cano were in quarantine and Caden Williams was out with a rolled ankle.
"It was tough, we were short-handed tonight," said senior guard Jay Beagle after the game. "We didn't do a good job stopping the momentum."
Beagle was the Loggers' top scorer with 21 points. Junior forward TJ Andersen followed with 13 points. Senior Girma Detwiler led the Chiefs with 24 points.
Both teams came out with aggressive full-court presses, turning the first quarter into a defensive battle. Libby coach Josh Bean said he decided to open with a press and a match-up zone to keep the Loggers firing on all cylinders.
"They knew we were short-handed and we didn't want to just come out and go to the backcourt and let them come at us," Bean said. "We wanted to try and get our blood flowing a bit."
Early on, the Loggers excelled at rebounds and kept Ronan's shot opportunities limited.
Libby was able to break Ronan's press with long passes to the open man.
"We were playing with great intensity," said Bean.
At the end of the first quarter, Ronan held a fragile 13-11 lead.
But the Loggers began to slip during the second quarter. A string of turnovers allowed Ronan to speed up the game. Logger morale began to waver when Detwiler landed a dunk and the Ronan bench rushed the court.
"They got out and got running," said Bean. "When Ronan gets out and gets running, they do a really good job."
The Loggers trailed 26-19 at halftime.
Going into the third quarter, Bean said the Loggers were looking for ways to cut their deficit in half. Though Libby had opportunities to close the margin, low field goal and free throw percentages kept them from regaining ground. Of the 22 free throws the Loggers attempted throughout the game, only 12 were successful.
Bean said the solution to Libby's shooting shortfalls would be more reps in practice. Despite the loss, Bean was encouraged by how the hamstrung Logger squad attacked the game.
"I was really proud of our kids being short-handed. I thought they fought tonight and constantly gave themselves opportunities," he said.
Libby's skill at breaking Ronan's press will likely come in handy again when they face Polson, a team known for their defensive prowess. The Loggers will play the Pirates on the road on Jan. 16.
---