Cabinet Peaks announces first baby of 2021 in Libby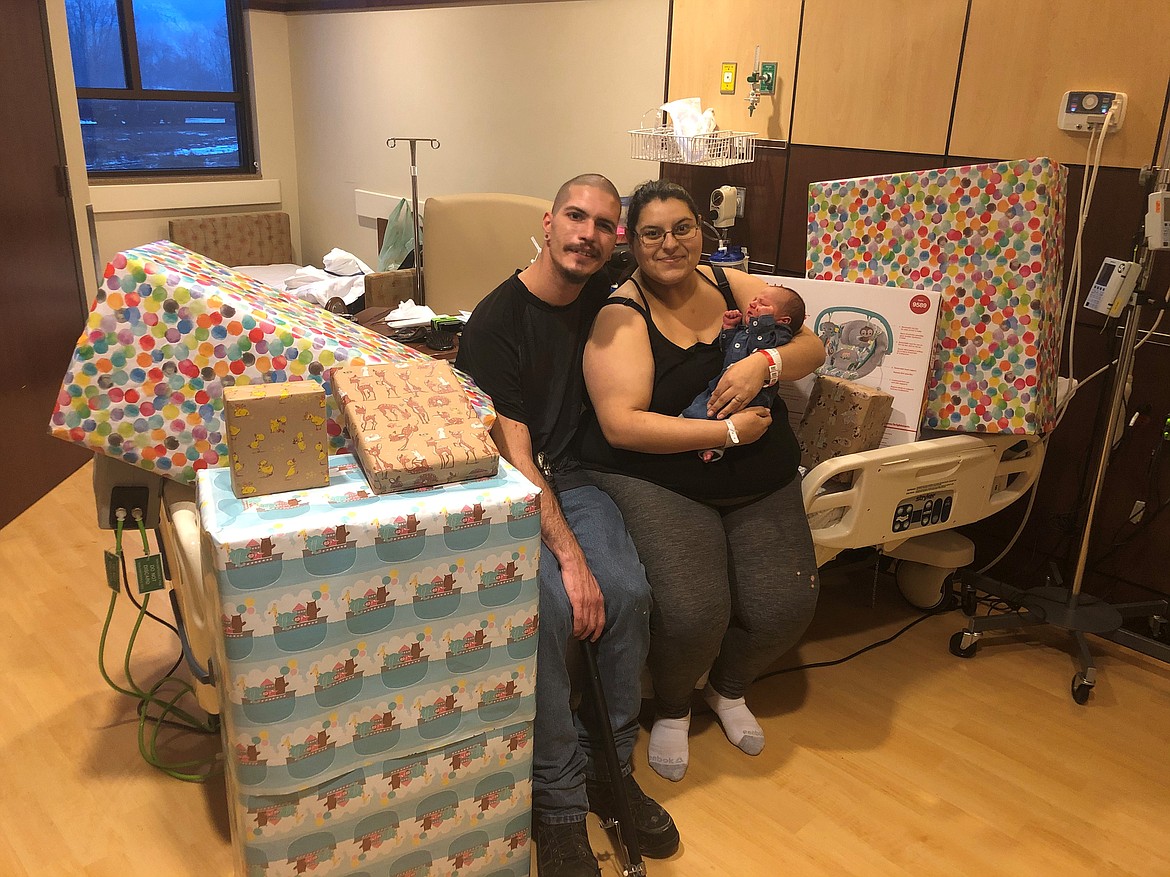 Darin Scalf II and Alexandria Blevins hold their son Gabriel Isaiah James Scalf. Gabriel, born Jan. 3, was the first baby of the year delivered by Cabinet Peaks Medical Center physicians. (Photo courtesy of Cabinet Peaks Medical Center)
by
WILL LANGHORNE
The Western News
|
January 15, 2021 7:00 AM
Gabriel Isaiah James Scalf was the first baby born in Libby in 2021.
Cabinet Peaks Medical Center physicians delivered Scalf on Jan. 3 at 5:15 p.m. He was born to Darin Scalf II and Alexandria Blevins, and weighed 8 pounds, 12 ounces and was 20-and-three-quarters inches long. He joins two brothers, 8-year-old Ghavin and 1-year-old Darrin III, and a sister, 2-year-old Aurora.
Dr. Jan Hall was the attending physician.
As part of south Lincoln County's New Year's baby tradition, Scalf and his family received gifts from community members and businesses. Cabinet Peaks staff provided a video baby monitor and booties. Other donations included a stroller, a swing/bouncer, a jumparoo, a Rosauers Gift Card and a baby bouncer.
Cabinet Peak physicians deliver approximately 100 babies every year.
"We pride ourselves in our birthing services in our remarkable delivery team," said Kimberlee Rebo, manager of acute care services at CPMC.
---