Herman Albert Doleźal, 93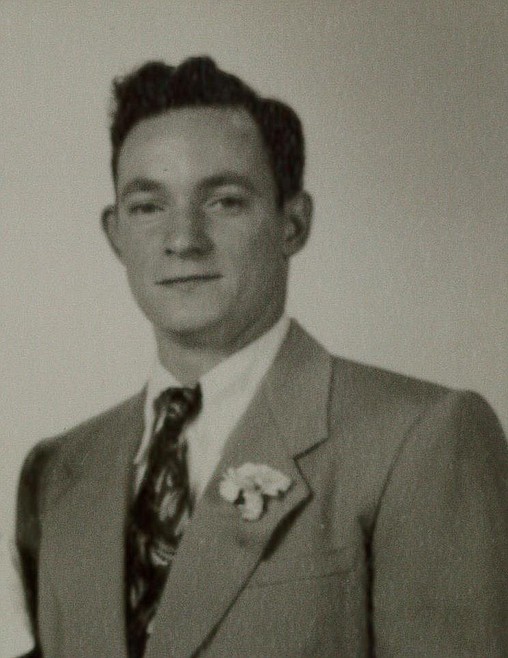 Herman Albert Doleźal, 93.(Courtesy photo)
|
January 12, 2021 7:00 AM
Herman Albert Doleźal, 93, passed away Jan. 10, 2021, after almost three years of compassionate care at Libby Care Center. He was born April 8, 1927, in Cedar Rapids, Neb., the oldest son of Adolph and Sophia Doleźal.
When Herman was 15, the family moved to Libby for work in the lumber industry. He attended Libby High School where he played basketball and football — and lettered in both. He graduated in 1947 and that year played in the first Montana East-West Shrine All-Star football game.

Herman served in the U.S. Navy at the end of World War II. He married Georgianna (Peggy) Boomer in 1949. Herman was a life-long sports fan. He enjoyed many seasons of hunting, ice fishing and gardening. He was instrumental in bringing television reception to Libby through the Libby Video Club and he maintained the local TV translator systems.

Herman worked for 43 years at J. Neils, St. Regis and Champion Lumber companies, and was active in the Libby Church of God, where he and Peggy attended for more than 60 years. Herman loved the Lord and was active singing in the choir and serving as an usher.
Herman is survived by his devoted wife, Peggy, of 71 years; their children, JoAnn Armstrong (Gary) of Libby, Larry (Ruthanne) of Troy and Dan of Coeur d'Alene, Idaho; grandchildren, Joshua (Amy), Rachel, Ezra, Izaiah, Zachariah and Esther; and nine great-grandchildren.

Services will be held at 11 a.m., Jan. 15, 2021, at Libby Church of God, 1007 Utah Ave. Interment with military honors will follow at the City of Libby Cemetery. Visitation will be held between 1 p.m. and 7 p.m. at Schnackenberg Funeral Home in Libby.
Online condolences and memories may be shared by visiting www.schnackenbergfh.com.
---