Commissioners assume direct oversight over asbestos program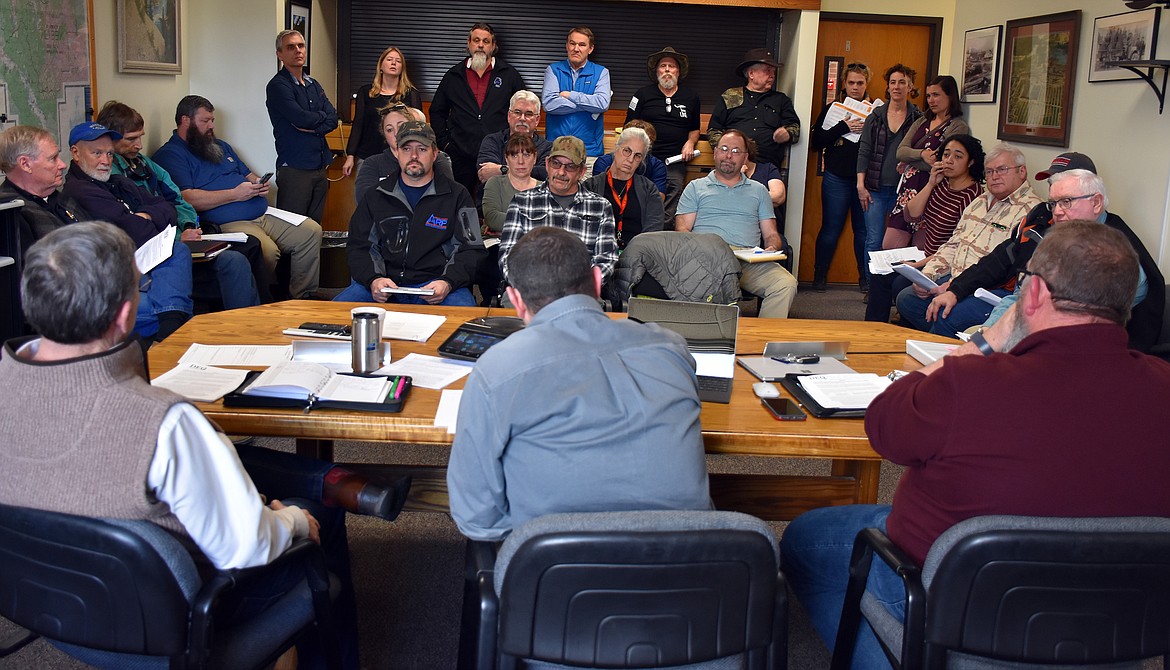 by
WILL LANGHORNE
The Western News
|
January 12, 2021 7:00 AM
In a move aimed at trimming local bureaucracy, the Lincoln County Board of Commissioners assumed oversight of the Asbestos Resource Program.
Commissioners voted to transfer the purview of the program away from the Lincoln County Board of Health during a Jan. 6 meeting. Commissioner Mark Peck (D-1) said officials made the decision because contracts concerning the ARP fall under the responsibility of the board of commissioners.
The heavy citizen involvement in the Libby Asbestos Superfund site also generates issues that land outside the purview of the health board.
Despite the shift, the ARP will continue to regularly brief the health board. Peck said the health board will retain authority over the ARP's institutional controls. While commissioners did not need official action from the health board to change ARP oversight, Peck said the county health department and health board concurred with the transfer.
"I just think it cleans it up a lot," said Commissioner Jerry Bennett (D-2). "We don't need layers … of government."
Peck agreed, noting the health board had enough on their plate. Virginia Kocieda, ARP director, said the shift would help streamline her responsibilities.
"The issues that ARP gets into are sometimes very complex and immediately involve authorities on the commissioner level," she said.
Officials created the ARP in 2012 to help reduce exposure to asbestos in the Libby Superfund site. Program outreach has focused on keeping the public informed of the risks associated with asbestos and the best management practices for reducing exposure. The ARP helps local property owners who are conducting asbestos abatement and sampling projects.
During the Jan. 6 meeting, commissioners also approved the creation of a citizen advisor position for the ARP. The advisor will be responsible for reporting back to the commissioners on ARP matters. Commissioners nominated George Jamison, a member of the Libby Asbestos Resource Committee and county health board, to the post.
"Honestly, this makes a lot of sense," said Jamison, who requested to step down from the health board last month. "I think it prepares you for the long term after people here — those of us in this room are no longer involved in this."
Peck said commissioners chose Jamison because of his experience with the Superfund site. Were Jamison to resign, commissioners might open the position for applications. Commissioners would have the final say on new appointments.
Moving forward, commissioners plan to meet monthly with ARP representatives.
Kocieda said ARP officials are collaborating with the Montana Department of Environmental Quality to refine flowcharts for abatement and sampling work.
DEQ assumed responsibility for asbestos maintenance work on residential and commercial properties in Libby and Troy in July. Previously the EPA had overseen work in these areas.
The shift from the federal to state agency left the ARP's funding stream temporarily in flux. Kocieda said officials signed a new contract, which would provide the ARP with DEQ funds, in December. The ARP is now working with DEQ to receive reimbursements for costs incurred since July.
---